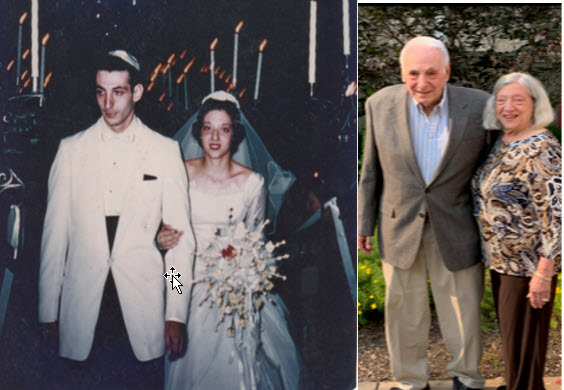 Ronald and Joyce Kornblum (formerly Steinback) of University City are celebrating their 65th wedding anniversary. They were married at B'nai Amoona on Aug. 19, 1956 by Rabbi Abraham Halpern. 
Ron and Joyce are the parents of Steve and Susan Kornblum, Renita and Morton Goldstein, and Michael (of blessed memory) and Monica Kornblum.
They enjoyed traveling and especially "cruising." They also enjoy spending time with their children, six grandchildren and two great-grandchildren.