Frieberger-Brooks Engagement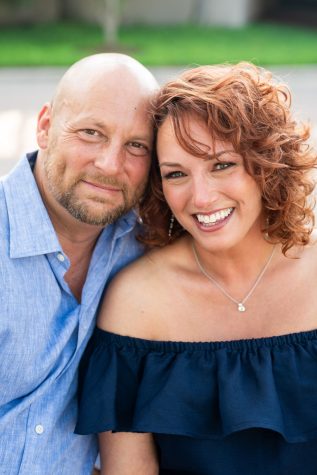 Sara Rachel Frieberger of Brentwood and Todd William Brooks of Peoria, Ill., have announced their engagement.
Sara is the daughter of Drs. Susan and Judel Lew of Chesterfield, and the late M. David Frieberger of St. Louis. She is the granddaughter of the late Naomi Knable of Bethesda, Md., and the late Sydney M. Hurwitz of Silver Spring, Md., the late Gordon and the late Miriam Aurnett Frieberger of Clayton, and the late Rywka Lew and the late Israel Lew.
Todd is the son of Janice and Thomas Boylan of Mapleton, Ill., and Joseph and Ruth Brooks of Florissant. He is the grandson of the late Ruth and the late William Diegel and the late Betty and the late William Brooks, all of Pekin, Ill.
Sara attended Ladue Horton Watkins High School. She earned a Bachelor of Arts in journalism and mass communication with an emphasis in publication design and a minor in graphic design at the University of Iowa. She is a senior strategic marketing manager with Aetna.
Todd attended Limestone Communit High School in Bartonville, Ill. He earned a Bachelor of Science in business administration at Illinois State University and is currently senior regional sales director with Aetna.
Sara and Todd met by phone 12 years ago while collaborating on a work project. Their partnership grew into friendship, and they often discussed work, family and life events. In late 2020, they spoke of the sadness and loss they each endured that year and ways they could bring happiness and hope into the new one. They celebrated New Year's Eve in St. Louis. And in the year to follow, through video chats, road trips, walks and talks, they fell in love.
Then, on a beautiful evening in October, Todd invited Sara to join him outside for a drink by the fire. He brought out a uniquely shaped bourbon bottle, and Sara was so curious to see what distillery it was from that she began reading the label before Todd could set it down (and also before he could get down on one knee). On the bottle was etched: "If I did anything right in this life, it was giving my heart to you. Will you marry me?" And as she read his beautiful words, Todd pulled out the ring and asked Sara to marry him.
A September 2022 wedding is planned.