Essman-Ogden Engagement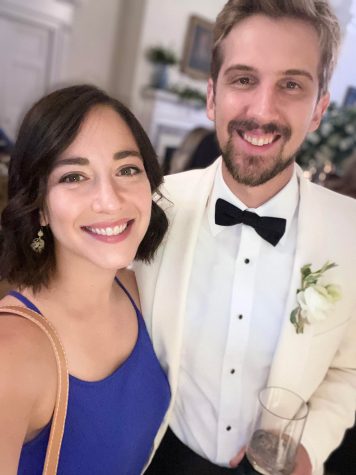 Elizabeth (Liz) Essman, daughter of Richard and Vicki Essman of St. Louis, and John-Christopher (JC) Ogden, son of Jared and Judy Ogden of Blairesville, Ga. have announced their engagement. 
Liz is the granddaughter of Herbert and Sue Orenstein; Betty Shaikewitz Morgan and the late Joseph Shaikewitz; and the late Noel Essman, all of St. Louis. 
JC is the grandson of Alice Law Mallard Ogden and Lynn Lazarre Ogden, of Augusta, Ga. and Joslyn Eleanore Kvamme Knutson and Gorden Harold Knutson of Kennedy, Texas. 
Liz graduated from Mizzou and earned a master's degree from Indiana University's School of Public and Environmental Affairs. She is the operations manager of a local nonprofit and adoptive mom to a 5-year-old lab mix named Miley. 
JC graduated from Sewanee University of the South, followed by a master's degree in Accounting at Vanderbilt University. He works as the financial controller of Triumph Systems. Aside from his CPA, JC earned the title of Thru-Hiker, backpacking the 2000+ miles of the Appalachian Trail. 
A September 2022 wedding is planned.