Dorshow-Voirol Wedding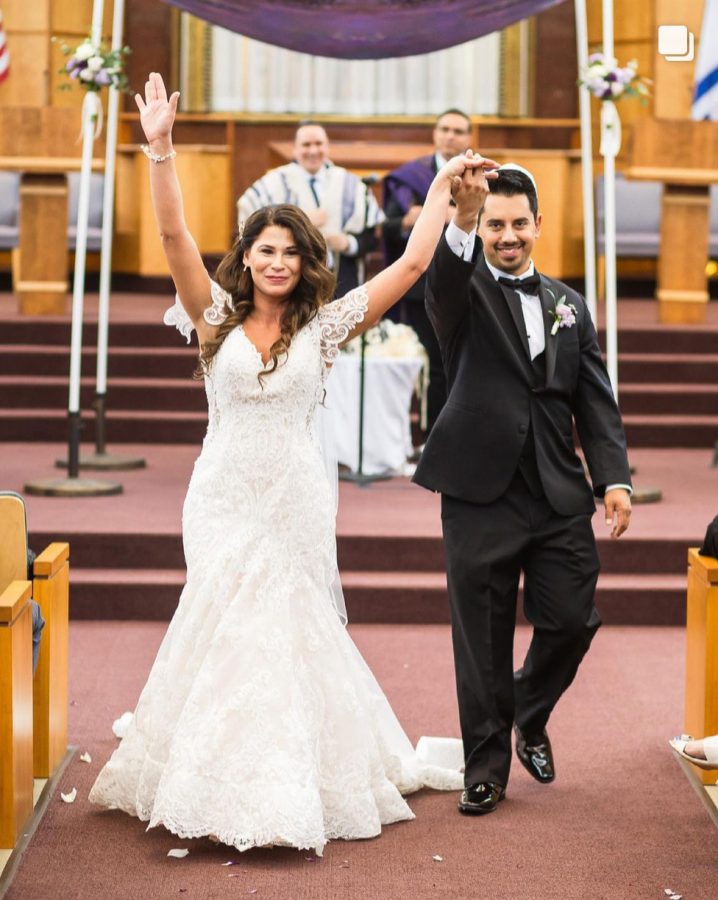 Rachel Voirol and Samuel Dorshow were married May 16, 2021 at Congregation B'nai Amoona. Rabbi Jeffrey Abraham and Rabbi Carnie Rose officiated.
Rachel is the daughter of William and the late Rebecca Voirol. She is the granddaughter of Lawrence Voirol of San Antonio, Texas.
Samuel is the son of Richard and Gayle Dorshow of St. Louis. He is the grandson of Harriet Levy of Minneapolis.
Sam and Rachel met in 2009 working together at TGI Friday's in Creve Coeur. They were both intrigued by one another and have been inseparable since. Samuel proposed to Rachel in January 2020, just before COVID hit. He proposed to her in front of her favorite St. Louis Art Museum piece — Claude Monet's Water Lilies. Rachel said yes after being together for over 10 years.