Brown-Rogers Wedding
Published September 10, 2021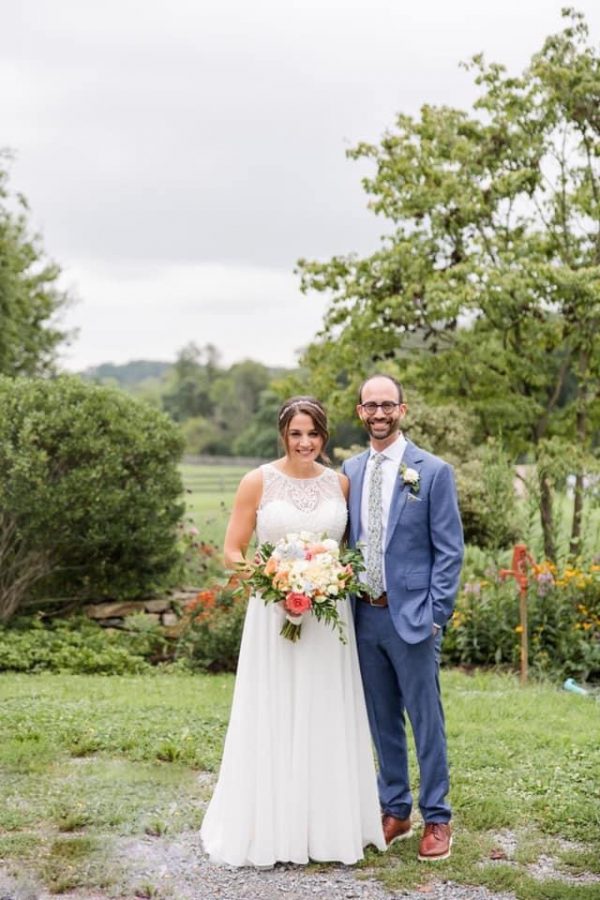 Tamara and Jonathan Rogers were married Aug. 29, 2021 at Sylvanside Farm in Purcellville, Va., where Rabbi Jonathan Schnitzer officiated.
Tamara is the daughter of Jane and Scott Brown of, Annandale, Va., and the granddaughter of Nancy Schapiro of St. Louis and Edward Schapiro (of blessed memory) of St. Louis.
Jonathan is the son of Abby and Phillip Rogers of Rockville, Md. He is the the grandson of Sidney and Beverly Rogers of Silver Spring, and Solomon and Ruth Friss of Margate City, N.J. (all of blessed memory). 
The bride's sisters, Naomi and Eliana Brown, served as bridesmaids and the groom's brothers, Matthew andBenjamin Rogers, served as groomsmen.
Due to the pandemic, the bride and groom needed to shuffle their wedding date four times and finally were able to have their wedding on the fourth try.
The couple, who reside in Kensington, Md., took a wedding trip to the Pacific Northwest.