Bat mitzvah: Mallory Jordana Biederman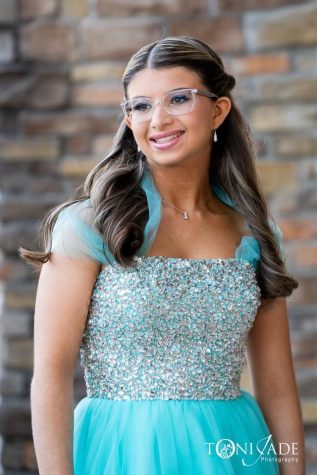 Mallory Jordana Biederman, daughter of Rachel (Dalin) Biederman and Brandon Biederman of Parkland, Fla., became a bat mitzvah Feb. 26, 2022 at Congregation Kol Tikvah in Parkland.
Mallory is the granddaughter of Debbie M. (Levin) Dalin and Gary Dalin of Delray Beach, Fla. (both former St. Louisans); and Joyce and Robert Biederman of Boynton Beach, Fla. She is the great-granddaughter of the late Lillian and Dr. Harry Dalin of St. Louis; the late Betty and Jerome Levin of St. Louis; the late Eleanor and Harry Koenigsberg of Dayton, Ohio; and the late Sally and Hyman Biederman of Dayton.
Mallory has one sibling, Blake Harrison Biederman, who is 11.
An eighth grader at Westglades Middle School in Parkland, Mallory is on "Dance Team," having performed many times at Miami Heat basketball games. Mallory participated in the Yad Vashem Twinning Program for her bat mitzvah readiness. For her mitzvah project, Mallory has raised money for Orange Ribbons for Jaime, which awards college scholarships and works for gun safety. Jaime Guttenberg was one of the victims of a mass shooting on Feb. 14, 2018 at Marjory Stoneman Douglas High School, the school Mallory will attend next year. Jamie was also a member of Mallory's "Dance Team."