Bat mitzvah: Kyla Hazel Spiegelglass
Published August 26, 2021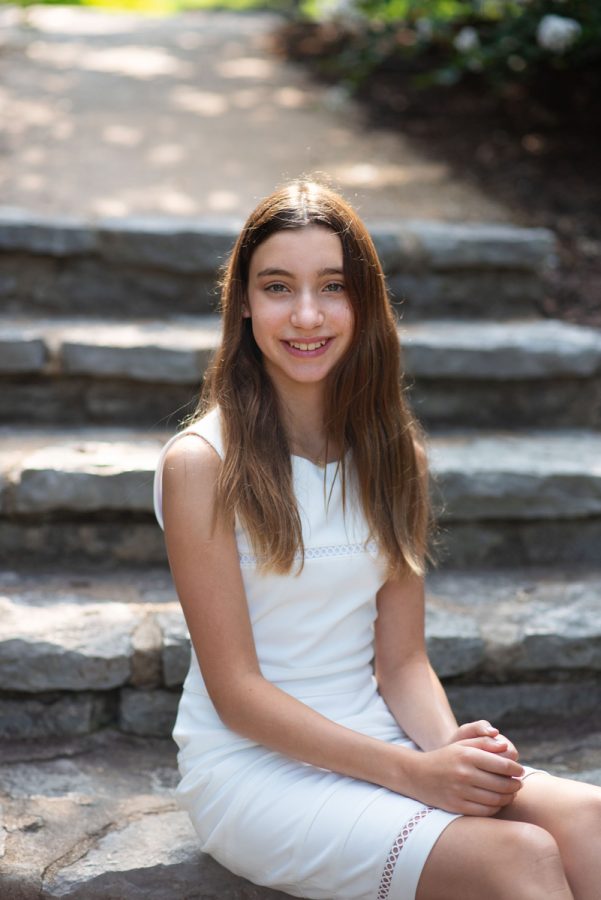 Kyla Hazel Spiegelglass, daughter of Tim and Yona Spiegelglass, became a bat mitzvah on July 31, 2021 at the family's home in Olivette.
Kyla is the granddaughter of Dan and Gloria Kweskin of University City, and Barry and Renee Spiegelglass of Creve Coeur. She is the great-granddaughter of the late Ben (Chick) and Shirley Kweskin, the late Sarah and Sass Ezekiel, the late Harold and Ann Spiegelglass, and the late Sol and Lee Lubeck, all of St. Louis. Kyla has two siblings, Liv, who is 10, and Meadow, who is 7.
A seventh grader at Ladue Middle School, Kyla is involved in extra-curricular activities including Book Battle and Debate Club. She loves hiking, swimming, graphic design and photography. For her mitzvah project, Kyla organized and delivered toys for kids going through cancer treatments.