Bat mitzvah: Harlow Hastings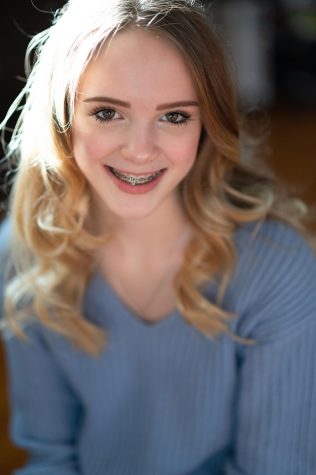 Harlow Hastings (Hebrew name: Aviva Zerah) became a bat mitzvah April 30 at United Hebrew Congregation.  
Harlow is the daughter of Michelle and Jay Hastings of St. Louis. She is the granddaughter of Annette Vacketta, Glen Richard Hastings, Judith Hastings, Suzan Stafford, Larry Stafford, and the late Stephen Thompson. She is the great-granddaughter of Gloria Sayre and the late Dale Sayre, Patricia (Nonna) Vacketta and Henry Vacketta.  
Harlow has one sibling, Josephine (Josie) Hastings, who is 9.  
A seventh-grade student at Sperreng Middle School, Harlow has been part of the gifted LEAP program in the Lindbergh School District since kindergarten. She loves exploring new things, from learning piano and cello, to playing basketball and exploring her artistic side and drawing self-portraits. Her summers at GUCI (Goldman Union Camp Institute) have helped her learn more about what it means to live a Jewish life: finding community, creating a spiritual foundation and planting seeds to promote social justice. 
Harlow has been described by her friends and family as being incredibly empathic and having a sensitive spirit; she hopes to use these gifts in the future toward helping others.