Bar Mitzvah: Oliver Lee Stern
Published October 13, 2020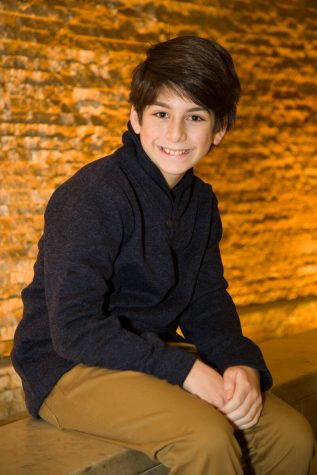 Oliver Lee Stern will become a bar mitzvah at Congregation Temple Israel on Oct. 17, 2020. 
Oliver, an eighth-grade student at Ladue Middle School, is the son of Jonathan and Angela Stern of St. Louis. Oliver is the grandson of Charles and Sheryl Feldman of St. Louis, and Myrna Stern of St. Louis. He is the great-grandson of the late Irvin and Frieda Goldberg of St. Louis, and the late Esther and Leonard Steinberg of Chicago.
Oliver is the older brother of Ava Stern, 11, and Savannah Stern, 7.
Oliver enjoys staying active and particularly loves swimming for Clayton Shaw Park, biking and rock climbing. He has recently become a dog walker to help keep the fur babies in his neighborhood active as well.