Birth Announcement: Madison Ava Jolly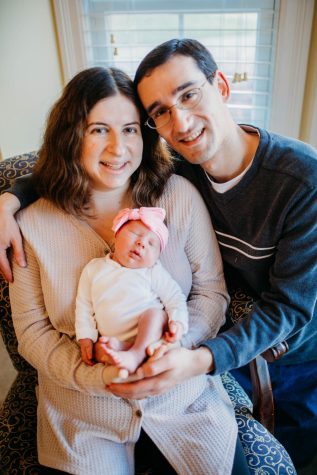 David and Emily Jolly of Chesterfield would like to announce the birth of their daughter, Madison Ava Jolly, on Dec. 9, 2021 at St. Luke's Hospital in Chesterfield, weighing 8 pounds, 7 ounces.
Madison is the granddaughter of Steve and Jeanette Jolly of Chesterfield and Larry Goldberg and Kate Scheinman of Dubuque, Iowa. She is the great-granddaughter of the late Sol and Mildred Jolly of St. Louis, the late Sam and Selma Perlin of St. Louis, the late Lester and Dorothy Goldberg of Cranford, N.J., and the late Paul and Annette Bodzin of New York, N.Y.