Birth Announcement: Lena Nadine Rosenfeld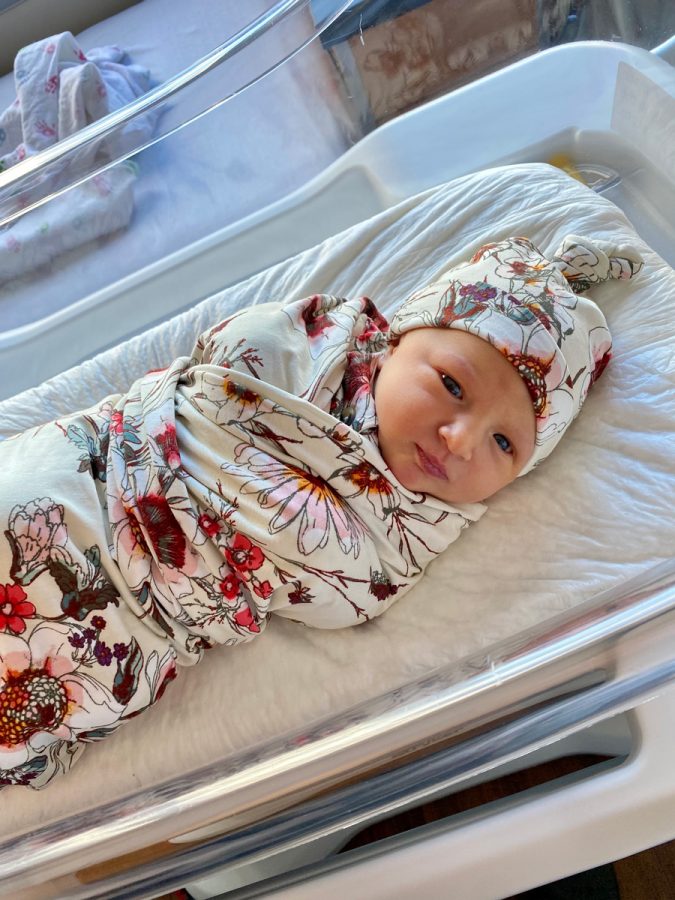 Dr. David and Elizabeth Rosenfeld of Chicago are excited to announce the birth of their daughter, Lena Nadine, on March 4, 2021, weighing 6 pounds, 15 ounces.
Lena's proud grandparents are Shelley and Richard Rosenfeld of Creve Coeur, Cindy and Dan Taylor of Chesterfield, and Daniel and Connie Burkhardt of Frontenac. Lena's beloved great-grandparents of blessed memory are Jeanette and Max Posin, Trudie and Jerry Rosenfeld, Nadine and Dr. Eugene Lake, and Alice and Alfred Burkhardt. 
Lena Nadine is the sweet, adorable niece of Andrea Rosenfeld, Adam Rosenfeld, Katy and Scott Wolff, Reid and Bea Burkhardt, and Britt and Sam Sabbah; and the grandniece of the late Alan Rosenfeld and the late Terry Posin.
Madi, the snorting French Bulldog, is Lena's "big" sister.