What you need to know about Sababa 2022
They say all good things are worth waiting for. That's certainly how organizers of the second Sababa Jewish Arts and Cultural Festival are approaching this year's event, after postponing it twice, in 2020 and 2021, because of the COVID-19 pandemic.
"This is not an art, music or food festival — this is a Jewish cultural festival and a celebration of us," said Diane Maier, director of the St. Louis Jewish Film Festival and cultural arts at the Jewish Community Center. "We haven't been out in several years and haven't seen one another. Sababa is outside, it's free, it's fun, it's food and it's festive, so why the heck not? It's time to celebrate."
Added festival producer Judy Kramer, smiling: "And we ordered perfect weather."
This year's free festival takes place Sept. 18 from 10 a.m. to 5 p.m. on the parking lot outside Simon Hall at Washington University, near the south entrance to the campus. Festival goers can park for free nearby at the underground Danforth University Center Garage, 6475 Forsyth Blvd. Festival co-chairs are Diane Balber and Blair Kweskin.
Both Maier and Kramer were beyond enthusiastic to discuss the festival particulars, which include roughly 30 juried artists displaying their work for sale in media such as metal, fiber, jewelry, wood, ceramics and watercolors; kosher food vendors selling everything from pastrami to shawarma to falafel to cotton candy (yes, kosher cotton candy); and a full line-up of international and regional music acts.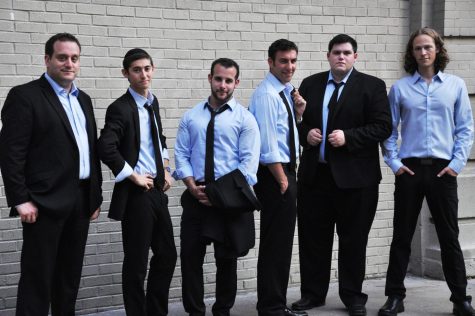 Among the latter are Six13, the acclaimed six-man Jewish a cappella group, featuring Creve Coeur native Lior Melnick (performing at 3:30 p.m.); Klezundheit!, a 13-piece klezmer band and the only klezmer big band in Missouri (at 2 p.m.); native St. Louisan and Jewish rocker Sheldon Low (at noon); and Staam, a Jewish a cappella group from Washington University (at 11 a.m.).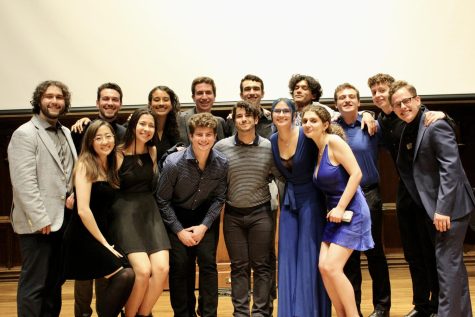 The first Sababa festival was held in October of 2018 as a collaboration between the J and the Jewish Federation of St. Louis. The initial plan was to hold the festival every other year. Of course, the initial plan didn't include a global pandemic.
"We planned for 2020 and then when we couldn't have it then, we planned it for 2021, so we've been through this a few times," said Maier. "We are so close and so ready for this to happen."
One new feature of the 2022 festival will be the Family Pavilion. 
"Our goal is to have constant entertainment, so you can wander in and wander out (of the Family Pavilion) and not have to wait in line or have to be there from the start," said Kramer. "You can walk in during the middle of a magic show or yoga class or mad science presentation. 
"There will be sensory tables, bubbles, sidewalk chalk for drawing, a giant Jenga and Connect 4. There's an art project to make Jewish New Year cards and a honey plate kids can make to take home."
Children from kindergarten to fifth grade can take part in an on-site scavenger hunt of sorts for the chance to win free popcorn and cotton candy. And more than 30 Jewish organizations will have booths at the festival, with each offering festival goers some sort of fun, interactive activity. Word on the street has it that the Jewish Community Relations Council's social justice, Jewish values-themed booth will be hard to top, though the Friends of Israel Scouts are teaching knot tying and the Jewish Light will be awarding prizes for correctly answering age-appropriate current events and trivia questions.
Metal jewelry artist Sarah Burack looks forward to joining her grandmother, Marilynne Bradley, an accomplished painter, and her mother, Suzanne Burack, a printmaker who teaches art at the Saul Mirowitz Jewish Community School, at Sababa where these three generations of artists will share a booth to display and sell their work. 
"My mother has been an art teacher for 10 years and I think she's ready to become an artist selling her own creations," said Sarah Burack, who grew up attending Temple Emanuel. "She reached out to me and my grandma, who is a gallery artist and has been a professional artist forever, to see if we would do this with her. 
"I'm very excited to spend time with them – art is a shared passion," she continued. "I'm looking forward to seeing how the public interacts with my mom's and my grandmother's and my art, and I'm excited to try the food and just soak up the atmosphere."
Maier and Kramer hope that Jewish festival goers feel pride and inspiration in seeing all that the St. Louis Jewish community has to offer and that non-Jewish festival goers enjoy learning about Jewish culture and experiencing it. 
"I feel that ours is a pretty loving community, and the lines get erased at Sababa. When we're inside Sababa we (as Jews) are all the same," said Maier, explaining that it's one place where members from each denomination – Reform, Conservative, Orthodox and so on — as well as the unaffiliated feel united just by virtue of being Jewish.
"For people who are not Jewish, I want them to see we have a lot of similarities," added Kramer. "Our kids play the same way your kids do. We like pastrami and so do you. 
"But also, especially with all the (Jewish) organizations that will be there, this is the way we teach our children. This is way we connect with our community. This is the way we repair the world. These are the things that we have to offer and it's just a small portion, a sliver."