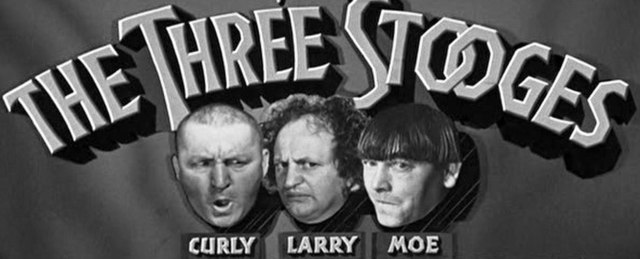 St. Louis Jews have had a long love affair with the Three Stooges. First, not counting Joe DeRita, they are all Jews, and Joe Besser is from St. Louis, and his family still lives here.
A month after its debut in 1959, KPLR TV began running Three Stooges comedy shorts as part of an after-school cartoon show. Then in the 1980s, they became a staple on Saturday nights. There is now a generation of 45-year-old and plussers who wax nostalgic for the Stooges, and I'm at the top of the list.
The Three Stooges have been making us laugh with their unique and sometimes painful brand of slapstick comedy since 1922. They made their mark in short subjects, television syndication, and full-length feature films, but like anything great, they faded due to changing times and technology.
Welcome to Your Stooges Clip Of The Week.
Hold That Lion! was the 100th Columbia Pictures short subject starring the Three Stooges and also is the only time all three Howard brothers appeared on film together.
Release date
July 17, 1947
Plot
The Stooges' inheritance from their late Uncle Ambrose has been stolen by crooked investment broker Icabod Slipp (Kenneth MacDonald). The boys go over to Slipp's office to subpoena him, but he beats each of them up, rips up their subpoenas and then takes off on a train with the boys' inheritance. The Stooges then trail him to the train, and accidentally free a lion from the baggage car. Eventually, the boys capture Slipp and retrieve their inheritance money from him.
Cast
Moe Howard as Moe
Larry Fine as Larry
Shemp Howard as Shemp
Curly Howard as Sleeping Train Passenger
Kenneth MacDonald as Icabod Slipp
Emil Sitka as Attorney
Dudley Dickerson as Pullman Porter
Heinie Conklin as Train Conductor
Victor Travis as Bearded Man
Blackie Whiteford as Train Passenger
Sam Lufkin as Train Passenger
Tanner as The Lion
Clip