The ubiquitous 'Fiddler' again makes it way to the big screen
Alan Zeitlin, JNS
Published April 4, 2022
(JNS) How did a non-Jewish director make one of the best Jewish films of all time? Did Frank Sinatra think he could play the part of Tevye? And why did Israeli prime ministers Golda Meir and David Ben-Gurion leave a lasting impression on Norman Jewison, who directed the 1971 hit drama-comedy-musical "Fiddler on the Roof?"
Not only Jewison but the major department heads—director of cinematography Oswald Morris, composer John Williams, and art director and production designer Robert F. Boyle—weren't Jewish, said Daniel Raim, director of the new documentary, "Fiddler's Journey to the Big Screen."
Jewison explained that when he was offered to direct the picture, he let them know he wasn't part of the tribe, but that was deemed fine because the goal was to make the production universally appealing. That was also why the Broadway star Zero Mostel wasn't considered a good fit since they wanted someone who could appear to be from Russia, not Brooklyn, N.Y.
Even though Chaim Topol, who played the lead character Tevye, is Israeli, he had a power and truth that reached across ethnicities, according to Jewison, who saw him in the stage role in London.
(Apparently, Frank Sinatra inquired about playing Tevye on stage. Of the idea, Raim said: "I have absolutely no idea what Sinatra was thinking!")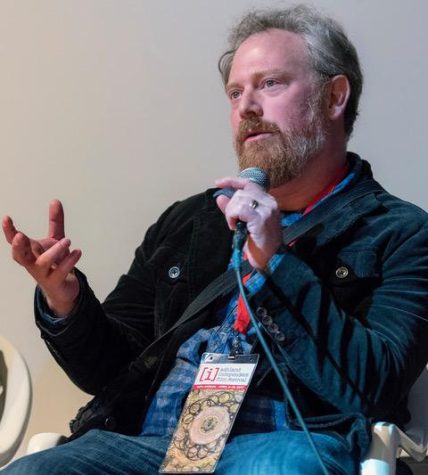 Raim said he saw the original film when he was 13 and never forgot the effect it had on him. He began his work in 2009 after seeing Chaim Topol perform live in a stage performance. The documentary, narrated by Jeff Goldblum, opens in theaters on April 29.
One of its strengths is interviews with the actresses who played Tzeitel, Hodel and Chava—the older three of Tevye's five daughters. Rosalind Harris, who plays Tzeitel, says that for years she was embarrassed about her Jewish looks until Barbara Streisand became famous. Bette Midler, who had the role on Broadway, knew she was not wanted for the film role and advised Harris to get her behind down there to try out. Michelle Marsh says there was insecurity on her part as she wasn't Jewish, but Jewison sent her a reassuring note that she was the Hodel he wanted. Neva Small, who played Chava, said it was a great production that allowed her component of "Matchmaker, Matchmaker" to come off as a ballad.
The great bottle-dancing scene was shot in a studio because the outdoor dew made it too slippery for the dancers. The million-dollar question: Were the bottles stuck to the hats, or was it a great balancing act?
"I think there was some movie magic going on there," said Raim, not giving away a precise secret.
Raim is known in the cinematic world for his documentary short, "The Man on Lincoln's Nose," which earned an Academy Award Nomination in 2000. The film about Boyle—the art director and production designer for "Fiddler," among many others, who passed away in 2010 at the age of 100—gets its title from the Mount Rushmore scene in Alfred Hitchcock's 1959 spy thriller "North by Northwest."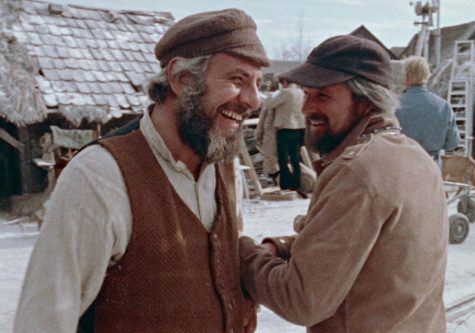 'What kind of Jew are you?'
In the current production (full disclosure: I have seen "Fiddler on the Roof" about 1,000 times) Topol reveals that for the line about his beloved Jewish shtetl, Anatevka, where he says someone should have taken a match to this place a long time ago, he spoke that line for his father. He took time once to take pictures of the old home his father lived in and decided to leave because life got so bad there. The rest of Topol's family who remained was slaughtered in the Holocaust. That may be why he has a conviction for the role that seems to be innate.
A treat in the documentary is to hear lyricist Sheldon Harnick sing. And viewers learn that Joseph Stein, who wrote the book, made an important change. In the real story by Yiddish author and playwright Sholem Aleichem—Fiddler is based on his stories about "Tevye the Dairyman"—Chava married a Russian peasant but comes back when the relationship doesn't work out. In "Fiddler," Tevye is required to act as though Chava is dead to him for intermarrying. But after ignoring her, Tevye says: "And God Be With You."
Some interpret that as him being OK with the marriage (I have always interpreted as he was not OK with it, though the paternal side of him would hate to never speak to her again), even though by religious standards he was technically supposed to excommunicate her. In addition, this way, Tevye can maintain his universal appeal to the audience and not be viewed as harshly.
"It did offer empathy in a way," acknowledged Raim.
There's also a great nugget that master violinist Isaac Stern played the first few minutes of the film a quarter-tone sharp, showing the famous painting by Marc Chagall of a fiddler on the roof. While Anatevka was a fictional town and filmed it what was then Yugoslavia, Sholem Aleichem's story has the action outside of the city of Kiev, which is again seeing crisis and violence thrust upon it.
As for songs, "Sunrise, Sunset" has been performed at thousands of weddings since the movie came out; the scene was mainly lit by candlelight. The film is especially popular in Asia, particularly Japan, Jewison has pointed out, because of the focus on intergenerational family and tradition.
Jewison, a charismatic and inspiring figure who said he actually thought he was Jewish as a young child—and was once insulted for being assumed a Jew—said he had wanted to be one. Sitting next to Golda Meir as she watched the movie, he saw her wipe a tear from her eye and grabbed his arm, a sign that she liked the film. When he filmed the rock opera "Jesus Christ Superstar," also in 1971, he went to visit the home of David Ben-Gurion.
"What kind of Jew are you?" he recalled Ben-Gurion asking him.
"I looked at him and said: What is a Jew?' "
"Anybody who is crazy enough to want to be Jewish is Jewish," he remembered Ben-Gurion telling him, adding that the words still resonate.
As a result of making the film, Jewison said he decided to get married under a canopy, officiated by a female rabbi, with friends holding the chuppah.
It's clear that Jewison understood how to make a monumental musical at a time when many had failed in transporting such work to the screen. This documentary takes the journey one step further.