The Jewish history of The Fabulous Fox and how Mary and Leon Strauss saved it 40 years ago
Jordan Palmer, Chief Digital Content Officer
Published September 6, 2022
On Sept. 7, the Fabulous Fox Theatre will celebrate the 40th anniversary of its 1982 re-opening. This remarkable achievement would not have happened without the efforts of two members of the St. Louis Jewish community, Mary and Leon Strauss (z"l). But the entirety of the Fox Theatre's Jewish history extends all the way back to the theater's actual beginnings.
William Fox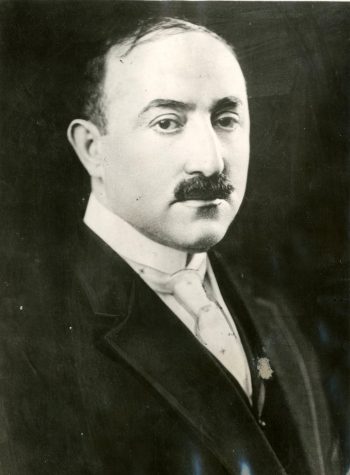 The man responsible for building what is now the Fabulous Fox was William Fox, whose family name and legacy lives on to this very day. The empire he created is now known as the Fox Corporation, owned by Rupert Murdoch.
Born Wilhelm Fuchs in 1879 in the town of Tulchva, in what was then Austria-Hungary, his parents were German Jews who brought their young son to America when he was only nine months old. His parents Americanized their names and settled into life in New York City's Lower East Side, which would become known as the capital of Jewish America.
In a biography by Hal Doby, former President of Friends of the Fox Theatre, he writes, "William Fox worked hard and was quickly making a modest living in the fur and garment business. At the age of 20, Fox married 16-year-old Eve Leo on December 31, 1899."
In 1900, Fox started his own fur business, which he sold in order to start the Greater New York Film Rental Company in 1904 with the purchase of a run-down Nickelodeon in Brooklyn. As "moving pictures" became more and more accepted, his theater moved away from live performances and he became a successful film exhibitor. Two years later he opened a projection-style theater on Broadway. With its success, he purchased more Nickelodeons and converted them into theaters.
In 1912, Fox, frustrated by what he called a "movie monopoly," took on the Motion Picture Patents Company owned by Thomas Edison. The fight ended in 1912 when the Supreme Court ruled in Fox's favor. Fox then founded Fox Hollywood studios and the Fox Theatre chain.
By 1929, Fox was not only a major force in the movie-making world but also owned more than 1,100 theaters and wanted more.  The Fox Theatre chain had been continuing to build more and more opulent movie palaces. In 1929, the most lavish of them all dubbed the "super-foxes" were built in Detroit, San Francisco, Atlanta and here in St. Louis.
The Fabulous Fox: Opulence to doom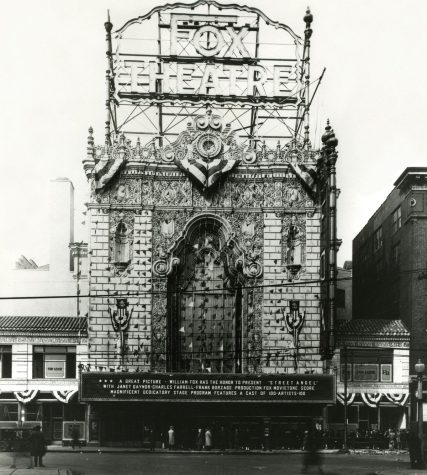 The Fabulous Fox Theatre opened in 1929 as a movie palace. Its extravagant interior is reflected in plaster finishes (including the simulated-marble columns), hand stenciled walls, marble bathroom fixtures, leather-lined elevators, gilt paint, glass "jewels" velvet throne chairs and intricately cast brass.
One of the crowning features of the theater is the 12-foot diameter, 5,280-pound chandelier. It is made of gilded pot metal, enhanced by 2,264 pieces of jeweled glass and illuminated by 259 light bulbs.  The 90-foot grand lobby of the Fox was designed to recall ancient Indian religious buildings.  The theater is also home to a majestic Wurlitzer organ, one of only five of its type ever constructed.
Despite its popularity, the Fox Theatre could not turn a profit. From the beginning, it faced stiff competition from the Missouri and Grand Central theaters nearby. After William Fox went bankrupt in 1931, the Fox went into receivership and Harry and Ed Arthur became the owners of St. Louis Fox.
The Fabulous Fox: Stan Kann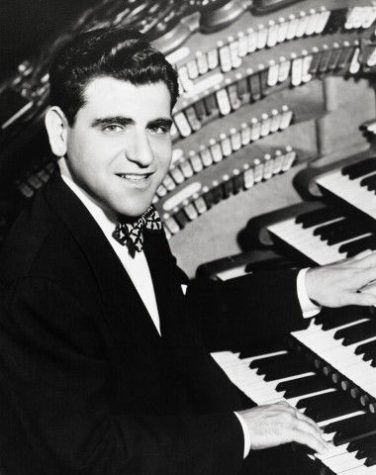 Stan Kann, the Jewish organ player, would become a major part of the history of the Fabulous Fox.
Stanley Gustavus Kann was born in St. Louis on Dec. 9, 1924, the son of the late Bessie (Marx) and Stephen Kann. He began playing the organ at age 4, and the piano as a student at Soldan High School. He majored in classical organ at Washington University, where he earned a bachelor's degree in music.
According to the Post-Dispatch, Kann fell in love with show business when, as a graduation gift, his parents gave him a trip to New York, where he saw his first theater organ at Radio City Music Hall. He then convinced Ed Arthur, the owner of the Fox, to let him restore the theater's Wurlitzer.
Kann played the Fabulous Fox Theatre's Mighty Wurlitzer pipe organ from 1953 to 1975, performing between movies and at special events. Among his most memorable Fox performances was providing the organ "score" for a screening of the original black-and-white film version of "The Phantom of the Opera," starring Lon Chaney, Sr. Kann also scored numerous films of the silent era, including several Charlie Chaplin ones.
Kann's first run at the Fox ended in 1975 when he moved to Los Angeles. The Arthur Family kept the Fox in business, resorting to Kung Fu movies and occasional rock concerts to stay open. In 1978, the doors were locked tight, ending the Arthur era at the Fox. Not quite 50 years old, the Fox Theatre seemed doomed.
The Fabulous Fox: Rebirth starts with Mary and Leon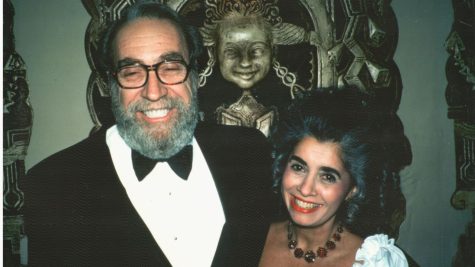 Banding together as Fox Associates in 1981, Leon Strauss, Robert Baudendistel, Dennis McDaniel and Harvey Harris privately purchase the movie palace from the Arthur family. The theater underwent an incredible one-year restoration under the direction of Strauss' wife Mary.
Mary Strauss, who was born in Chicago, was adopted when she was five weeks old and moved to St. Louis. Her father was an attorney, and her mother was a community activist and housewife. The family belonged to the old Temple Israel, and she attended Ladue schools.
Even as a young woman art would play a major role in her life.
"I've always had an interest in art. I drew and painted, but it wasn't until college when I majored in art history that art became my life," said Straus. "My professional life started when I became an art history instructor at Southern Illinois University-Edwardsville. In St. Louis, I developed the first class about women artists."
Sometime in the late 1960s, Mary met a young man named Leon Strauss at O'Connell's Pub in south St. Louis. In 1972, they were married.
Finding the Fox
Mary Strauss' father was the attorney for the Arthur brothers who owned the Fox, and as a youngster, they would give her an annual pass to the theater. She fell in love with the magnificence of the place and was saddened when it closed in 1978.
"It wasn't until January of 1981, when Leon and I went to look at the Humboldt Building and took a tour of the Fox, that I knew we had to save it and I was absolutely adamant about it," said Strauss.  "That became my mantra until Leon relented and agreed to save the theater.
"When we would discuss (it), Leon kept asking 'Who's going to do it?' One day when he again asked, I offhandedly said, 'I'll do it' as I walked out of the room and that was the beginning of the adventure."
Strauss was named "director of restoration" and got to work.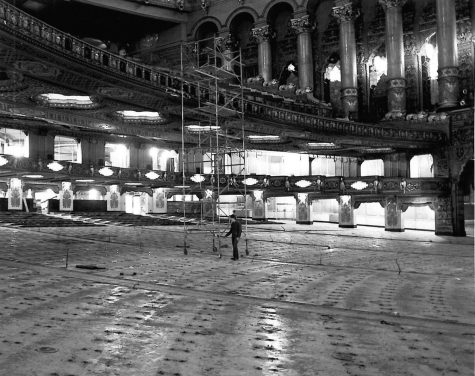 "The initial months were spent researching every facet of the building and developing a detailed work schedule. A conservator was called in to test all surfaces and make recommendations for their cleaning," said Strauss. "The burnt-out electrical systems had to be fixed and the leaky roof had to be repaired and eventually replaced. Serious plumbing and mechanical problems had to be overcome. With work lights in place, a huge crew climbed scaffolding, lifts and ladders to begin the massive cleanup and restoration job."
During the restoration workers literally rediscovered the brass ticket vestibule and brought it back to life.
"The spacious opulent men's and ladies' smoking lounges were decorated and furnished using 1929 original photographs. The stage and backstage areas had to be completely transformed and updated to accommodate a wide spectrum of contemporary entertainment," said Strauss.
New state-of-the-art sound and lighting systems were installed.  The original jeweled house curtain was cleaned, and a new traveling house drape was installed. Five floors of the dressing room stack were renovated with each floor receiving new plumbing, electricity, paint and carpeting.
Strauss and her team worked for one solid year to achieve her goal.
"I just wanted the Fox to look like it did when it opened in 1929," said Strauss.
As for the total cost of the restoration?
"Leon's famous quote was 'Mary had an unlimited budget and exceeded it!' But that's not true. It was a one-year, $2-plus million restoration program under the aegis of Pantheon Construction Company," said Strauss.
Opening night
On Sept. 7th, 1982, the Fox Theatre reopened its doors. The opening show was "Barnum!"
"And the theater was packed. Leon and I were standing in the lobby and a man stepped inside the doors and started looking around and proclaimed, 'Big deal! Big deal! It looks like it always did!' I knew I had succeeded and turned to Leon and said, 'we did it!'"
In May 1983, the importance of the restoration of this great movie palace was recognized nationally. The National Trust of Historic Preservation presented the Fox Theatre and Fox Associates with a 1983 National Trust Honor Award.
Peacock Alley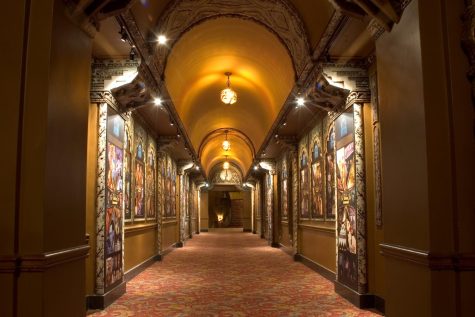 In 2007, the Fabulous Fox celebrated its 25th anniversary of the renovations with the opening of a new visual display in Peacock Alley on the fourth level of the Fox Theatre.
When the Fox Theatre originally opened in 1929, Peacock Alley was an art gallery displaying paintings, statues and "objects d'art" collected by Eve Leo, William Fox's wife.
Mary Strauss and a creative team spent seven months creating, designing and mounting this special exhibit. Patrons can visit Peacock Alley while they are taking a tour of the theater or while watching a production. While on the fourth floor visiting Peacock Alley, patrons can also view a tribute to Stan Kann.
Since its 1982 rebirth more than 20 million guests have passed through the brass doors of the Fabulous Fox to see Broadway shows, concerts, dance productions, family presentations, gospel plays and classic movies as well as to take tours and attend private events such as weddings, graduations and proms.
There have been 7,890 performances and 1,893 acts and productions presented since the reopening in 1982.