The Factory concert venue making donation to help refugees after Ukrainian band cancels show
With their country under siege since the Russian invasion,  the Ukrainian four-piece Progressive Groove metal band known as JINJER has alerted fans that it is canceling its upcoming U.S. tour, which included a stop at The Factory in Chesterfield on March 13th.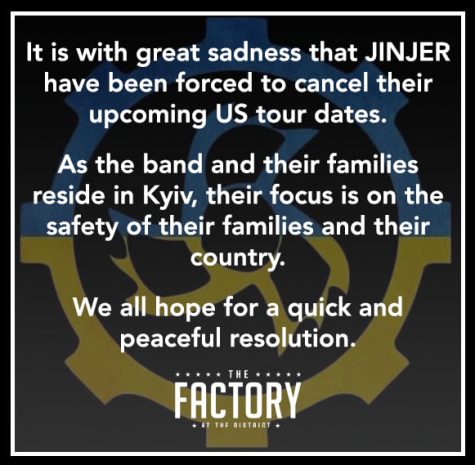 After the announcement, the venue made its own, showing support for the band, and the Ukrainian people.
 In light of these events and to do our part in supporting the overwhelming humanitarian effort that is underway in Ukraine, #TheFactorySTL is making a donation of $5,000 to the United Hatzalah.

Our gift towards United Hatzalah's Ukraine emergency response will ensure that those trapped in the war zone and refugees fleeing the Ukraine will be treated by a team of professional, caring volunteers who are well-stocked with emergency medical equipment and prepared for any eventuality.

 To make your own donation & to find out more, please visit https://bit.ly/chesedfundukraine
"At The Factory, we have made our charitable contributions and involvement a priority," says Michael Staenberg, President of The Staenberg Group. "Whether it's on a local or worldwide level, we believe in lending a helping hand to our fellow humans."
What is United Hatzalah?
United Hatzalah is the largest independent, non-profit, fully volunteer Emergency Medical Service organization that provides the fastest and free emergency medical first response throughout Israel.
United Hatzalah's service is available to all people regardless of race, religion, or national origin. United Hatzalah has more than 6,200 volunteers around the country, available around the clock – 24 hours a day, 7 days a week, 365 days a year.
Since the Russian invasion of Ukraine began, United Hatzalah of Israel is directly helping more than 1,500 refugees a day at medical facilities and providing food and water to thousands more at the border. The vast majority of Ukrainians fleeing are women, children, and grandmothers, as men ages 18 to 60 are not permitted to leave the country.