St. Louis Jewish Film Festival moving to spring thanks to participants comments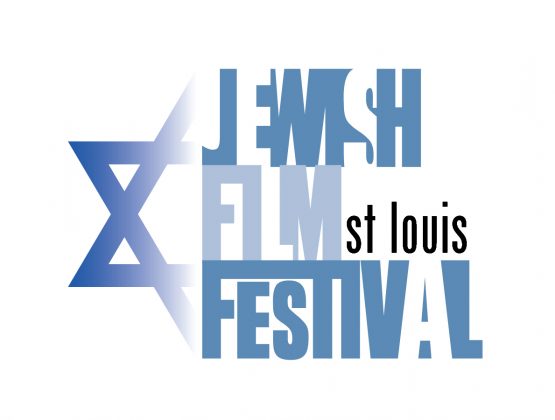 Published January 12, 2022
"A satisfied customer is the best business strategy of all," is a popular old adage, and one the St. Louis Jewish Film Festival is adhering to, as organizers announce the 27th annual festival will be held virtually this spring, March 6 – 13, instead of its traditional summertime dates.
"We moved the festival from June to March simply because the first week of June is a time when school has ended, parents and grandparents are traveling and we got tons of complaints that we were having an indoor film festival the most beautiful week of the year," said Diane Maier, director of the film festival. "We figured since we are virtual that the week of March 6-13 was a better time."
The 27th annual St. Louis Jewish Film Festival
This year's festival is presenting a selection of documentary and feature films from around the world. While all films depict a piece of the Jewish experience, the themes are universal and are meant to appeal to all, regardless of faith.
In addition to 13 compelling films, the Festival offers discussions with filmmakers and others associated with the films. A complete list of films and discussions, including trailers, can be found at stljewishfilmfestival.org.
Highlights this year include
Greener Pastures – Dov, a widower, lives in a nursing home where he feels like he's in jail. He dreams of buying back his old house, but he has no money since losing his pension, for which he blames the State. When he realizes that everyone in the nursing home has access to state-sponsored medical cannabis, he finds the solution.
High Maintenance – Dani Karavan has created nearly 100 environmental installations around the world and won some of the most prestigious international art awards. This is not your ordinary documentary.
Tiger Within – The incomparable Ed Asner stars in this tender saga that recounts the story of Samuel, a Holocaust survivor, and Casey, a punk teen runaway. Despite their respective traumas and initial mistrust of one another, they manage to provide a sense of family and mutual support for each other.
Not Going Quietly is a passionate documentary that brings light the fight against ALS.
Lighter films that entertain include Tango Shalom and The Conductor.
How films are chosen
Maier and the St. Louis Jewish Film Festival needed to adjust the methodology for selecting films due to COVID. No longer could a committee of people gather to watch films live. Now, they've got it down to a science.
"I have two amazing volunteers, Julie Frankel and Jay Goldstein, who watch tons of films. And we have a wonderful committee with 20 members. I send the films out in groups of 5 every two weeks," said Maier. "The committee reviews and grades the films and then we discuss the films every two weeks. At the end, we take the top graded films, divide them by subject, country, and documentary/feature and start the process of the final 13.  I have a budget, so I then start to negotiate with the film companies."
How to participate in St. Louis Jewish Film Festival
Tickets will go on sale on Jan. 17 and films will be available for purchase and viewing at community.jccstl.org, the J's virtual platform.
An All-Access Pass is $98 (plus fees) and individual films are $15 each (plus fees).
The 2022 Jewish Film Festival co-chairs are Marilyn K. Brown, Jeffrey Korn and Paula Sigel. The Jewish Film Festival is a program of the Jewish Community Center.