Ms. Missouri Senior America Pageant is source of joy, pride for two Jewish St. Louis women
Jordan Palmer, Chief Digital Content Officer
Published January 9, 2023
For decades, St. Louis women over 60 have kept the spice of life alive by competing for the title of Ms. Missouri Senior America Pageant. The event, which is currently looking for contestants for its 2023 edition on April 30th, celebrates and honors women who have reached the "age of elegance."
"The age of elegance means a lot to me," said Vicki Fenster, a former Ms. Missouri Senior America Pageant first runner-up. "It means that as a senior over the age of 60 years, I can still be the 'best me I can be.'"
Fenster is just one of many Jewish women who have found a community within a community. In fact, the pageant has a long, storied history with many women in the St. Louis Jewish community, including Marcene Tockman who won the title in 1999.
The Ms. Missouri Senior America Pageant
The Missouri Senior Cameo Club is the non-profit organization behind The Ms. Missouri Senior America Pageant, an annual pageant for senior women that fosters their talent and personal development through charitable giving, community service and performances.
The women compete in four categories: A personal interview with judges before the pageant starts (30%); poise in an evening gown (20%); recitation of a 35-second philosophy of life (20%); and a 2 1/2-minute talent presentation (30%).
The winner is crowned "queen" and represents Missouri in the Ms. Senior America Pageant. For many women, the journey, no matter the outcome is worth every minute.
Marcene Tockman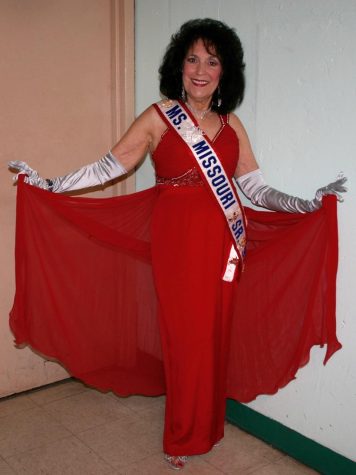 Tockman, a longtime member of United Hebrew, first got involved with the pageant in 1996. She was a member of the St. Louis Strutters, a charitable tap-dancing group of women over the age of 50.
"I was 54 when I became a Strutter. One of the gals, Pat Bruder, was asked to be in the Ms. Missouri Sr. Pageant," said Tockman. "Well, she won.  Every year thereafter, one of the Strutters entered the pageant.  In 1999 it was my turn."
Her fellow Strutters mentored Tockman in choreography, costuming and philosophy of life, but when it came time, Tockman knew she would be out there all alone.
"I preferred being on stage with a group, so I was scared.   There were 12 contestants," remembered Tockman. "The most unnerving part was having to answer an unrehearsed question.  My question was, 'What do you think is the biggest problem for seniors today?' I must have answered OK because I won and was thrilled to be crowned queen."
The win sent Tockman to the national pageant where she finished as the second runner-up.
"Even if I had not won, it would have been enough just to have the experience of being brave enough to enter this pageant," said Tockman. "I would still be a part of a lasting sisterhood.  Senior women over 60 who are strong, nurturing, inspiring and lead meaningful active lives.  I was 62 when I was a contestant. Now, I'm 85 and all those years I have remained active and involved because I love it."
It was Tockman's experience that inspired Vicki Fenster.
Vicki Fenster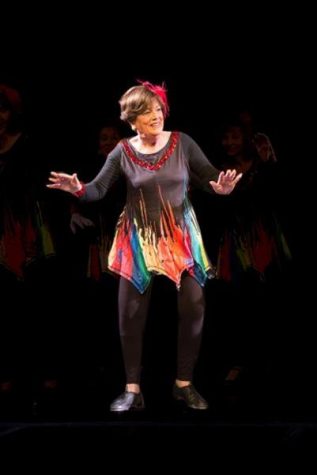 The same year that Tockman was competing, Fenster was a very busy woman. She was involved in several clubs and was working at the Jewish Community Center.
"I read that my friend Marcene had won a Senior Missouri Pageant. I was teaching dance aerobics at the J, dancing with various other groups and I was encouraged by a mentor to think about it."
She did think about it. She attended the pageant for the next two years and was awed by the women on stage celebrating their "age of elegance."
"Then I learned about the performance trips to senior centers and nursing homes and the work for charity. All these women looked so happy, so in 2002 I went for it. Not to win but to belong," said Fenster.
She was so sure she would not advance that she did not rehearse the walk required by each runner-up.
"I was dumbfounded when they called my name. I didn't know what to do, so I walked toward Marcene, and she said something like, 'Why are you over here?'"
Fenster remained active with the pageant until retiring this year. She cherishes not only the experience but the countless friends she met along the way.
"I have lifelong friends that I never would have met," she continued. "They were always positive as I worked through many health issues. My friends were always there rooting me on…and helping me to smile and believe this too will pass."
Renewal of the "Age of Elegance"
Tockman and Fenster hope their stories of realizing the essence of their own "age of elegance" will inspire a new generation of committed Jewish St. Louis women.
In 1999, when Tockman competed in the pageant, there was only one other Jewish woman in the club.
"After my reigning year was over and I became active in the club as president for six years, we grew in Jewish contestants," said Tockman.  "There are now 14 Jewish ladies out of 80.  So, you see it is very important to me and to Vicki to bring in more Jewish contestants who will then become active members."
Added Fenster: "I would just like to encourage anyone, over 60, and you don't have to be professional, to come to view a showcase. I bet you'll be as inspired as I was."
For tickets, information, or to enter the 2023 Ms. Missouri Senior Pageant, contact [email protected] or check out the official website.