"Mrs. Maisel" return date is set
Dan Buffa, Special to the Jewish Light
Published December 2, 2021
In case you don't get a valentine this February, there's now a strong fallback option: Binge "The Marvelous Mrs. Maisel" on Amazon ahead of its Season 4 premiere on Feb. 18.
**MILD SPOILER ALERT**
One of television's talked-about and critically-acclaimed shows has an official return date for its fourth round, which is shaping up to be a redemption tour for Midge Maisel, the Jewish housewife-turned-comedian played by Rachel Brosnahan. While the lead actress isn't Jewish, the actress (Alex Borstein) who plays her manager, Susie, sure is. It's a meeting at the Stage Diner, a reoccurring eatery on the show, between the two women that kicks off the trailer.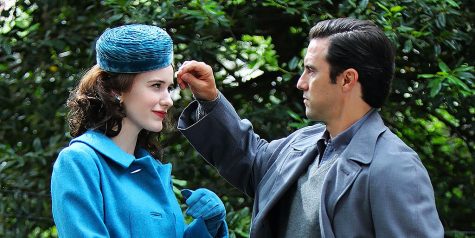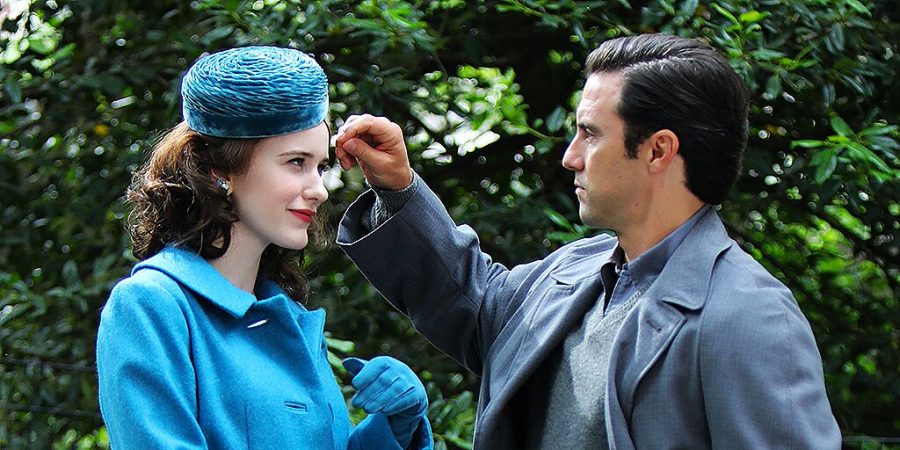 The end of Season 3 saw Midge get knocked down, career wise, in a very public way. Nobody wears a bigger bullseye on their back than a talented and popular comedian, something that our heroine has learned the hard way. The end of the last episode left fans on a cliffhanger of sorts, wondering where Midge will do next. The preview establishes that plan: She will remain herself and not change for the audience.
"It's when I'm me" is how Midge responds to a self-delivered question to Susie about what's particularly great about her. Instead of changing her material and beliefs on the stage, fans can expect to see her pushing forward on the bold path. After losing her big gig and apartment, she carries underdog status heading into the fourth season.
What's unique about "Mrs. Maisel"
What's unique about "Mrs. Maisel" is that it explores a period in time where women had to work overtime in order for their voice to be heard. 1958, a space in time where the country was between two of its biggest wars.
Midge's journey takes that to another level, as she aspires to do something most would rather her not. Faced with a crisis of conscience in the last season, she takes the less-chosen road: doing what's right for her instead of what's comfortable for her audience.
It's what you would want any creative person to do if you saw the endgame in their head. Midge's new plan is to "change the business," something Susie says can't be done.
Whether she succeeds or not, Midge sure will look good trying. The trailer features the usual costume flair as previous seasons, with Brosnahan's outfits echoing her defiant game plan. The show shot parts of the season in New York's Coney Island and West Village, signaling that the entertainment business is back in full swing.
Whether you are a casual purveyor of "The Marvelous Mrs. Maisel" or find yourself addicted to the series, the fourth season is less than three months away. If time continues to move like a bullet train, Feb. 18 will be here in a flash.
Milo Ventimiglia fans will love the fact that he will appear in three episodes in the upcoming fourth season. "This Is Us" fans get an extra serving of network television's favorite dad.
Some people will be spending Valentine's Day week with television's favorite comedian.