Metro Theater Company turns 50
Jordan Palmer, Chief Digital Content Officer
Published September 6, 2022
Allow me to share a distinct memory that might sound familiar to you. The year is 1976 and Mrs. Lambert lines up her second graders to march down to the gym to sit on that hard, sticky floor for a special show about the 200th birthday of the United States of America. She hands us each a wooden stick topped with a miniature American flag, which we're told to wave during the show.
We march single file along the long front hallway of Spoede School and file into the gym behind the first graders, sitting nicely in a row in front of the stage. Soon, we are quieted by Mr. Schweiss, our principal, who tells us we are here for a special show about the Bicentennial.  I remember the show was loud and funny, and everyone was skinny and wearing tight, one-piece outfits as they moved around the stage enacting the American Revolution in a way we kids would actually understand.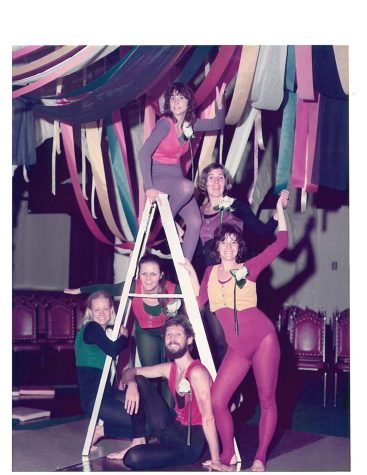 If you grew up around this time, attended school in St. Louis County, or went to the Jewish Community Center, you probably saw a show like this. The actors on that school gym stage were from Metro Theater Company and 50 years later, they are still performing for kids all over St. Louis.
50 years of entertaining kids 
In 1973, artist Zaro Weil and educator Lynn Rubright created Metro Theater Company. The two met at an improvisational theater workshop. At the time, Zaro was studying theater at Webster University, and Rubright was teaching elementary school as well as doing story times for kids at United Hebrew, Shaare Emeth, B'nai Amoona congregations and the J.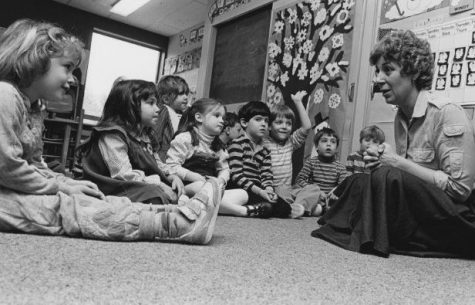 Since then the company has created productions that respect young people's intelligence, tell compelling stories, stimulate curiosity and provoke thoughtful reflection. Much of this storytelling is done through the company's educational programs. Education Director Karen Bain, who is Jewish, has led the company's education programs for more than a decade. She found her way to a life in theater for young audiences through her grandmother.
"My grandmother survived the Holocaust in Europe, and eventually was placed in Italy where she became an opera singer," said Bain. "Through her, I found my connection to the arts and how art affects children is where my heart and passion lies."
Celebrating 50 years 
To celebrate, the 2022-23 season is featuring world premieres, productions and events inspired by MTC's roots. Performances take place at the Grandel Theatre, Big Top, and Sun Theater in Grand Center Arts District. To purchase tickets or for more information, please visit metroplays.org.
____ 
Bold, Brave, Curious!
September 9 – October 16, 2022
Touring to schools across the St. Louis region
Pay-What-You-Wish Performances at the Sun Theater, October 15-16
Directed by Kathryn Bentley 
World premiere commissioned by Metro Theater Company
Nine-year-old Delilah has sworn to be BFFs with Lupe and Stanley, but when Stanley's foster mom falls ill, secrets and lies threaten to tear the friends apart. Can the mysterious, magical object they find in Grandmomma's attic bring them back together?
Bold, Brave, Curious! illuminates the power of friendship and empowers young people to examine bias, community, and individual power. This first production of MTC's 50th anniversary season is the next chapter in St. Louis-based playwright Mariah Richardson's ongoing series about Madeline Delilah, a thoughtful and precocious girl, whose story first appeared on the stage at Metro Theater Company more than 11 years ago with the world premiere of Delilah's Wish.
Best enjoyed by ages 8 and up.
Seedfolks
October 9 – November 6, 2022
Adapted from the Newbery Medal-winning book by Paul Fleischman
Produced in special arrangement with Playscripts, Inc.
Directed by Jess Shoemaker
A vacant lot in a broken neighborhood in the middle of the city can become a lot of things. A garbage dump. A gathering spot for trouble. How could it ever be a source of hope? A dozen different characters and their stories come to life, beginning with Kim, a nine-year-old Vietnamese immigrant who plants six precious lima beans. One by one, the people of her community, many also immigrants, sow seeds of hope amid the dirt and grit, tending dreams to full bloom. As the garden grows, so does the community, blooming into something bigger, better, and beyond all expectations. As told by award-winning novelist Paul Fleischman, the garden draws neighbors out of their lonely isolation to rediscover and celebrate the community around them.
Best enjoyed by ages 9 and up.
Spells of the Sea
February 5 – March 5, 2023
by special arrangement with Megan Ann Rasmussen Productions
presents the World Premiere of
Book, Music and Lyrics by Guinevere Govea with additional creative contributions by Anna Amelia Rose Pickett
Based on the podcast created by Guinevere Govea
Music Direction by Deborah Wicks La Puma
Finley Frankfurter is a 15-year-old fisherwoman who is terrible at fishing. H.S. Crank is a grumpy old lighthouse keeper who has been sitting for 20 years in the dark. Together, this unlikely pair begins an adventure through the ocean to find the Elixir of Life, an elusive remedy that will save Finley's father from a mysterious illness. On their journey, the pair encounter mermaids and pirates, whirlpools and their worst fears, and finally a new understanding of the meaning of family, friendship, and belief in yourself.
Guinevere "Gwenny" Govea began Spells of the Sea in quarantined isolation and, with Anna Pickett, developed it into a podcast during the pandemic. Now, this unique tale breathes new life on the stage!
MTC's 50th season celebration continues with the world premiere of this endearing musical and introduces St. Louis to the next generation of great theatrical storytellers in musical theater. As MTC looks forward to its next 50 years, it champions daring young voices like Gwenny's and Anna's who are leading the way!
Spells of the Sea is an uplifting adventure with heart and soul for the whole family!
Best enjoyed by ages 8 and up.
Go, Dog. Go!
Adapted by Allison Gregory and Steven Dietz
Adapted from the book "Go, Dog. Go!" by P.D. Eastman Published by Random House Children's Books, a division of Random House, Inc. Copyright © 1961 by P. D. Eastman
Copyright © renewed 1989 by Mary L. Eastman.
Music Composed by Michael Koerner
"Do You Like My Hat?" Lyrics by Michael Koerner
Directed by Rosemary Newcott
Presenting Sponsor: Kranzberg Arts Foundation 
P.D. Eastman's classic children's book comes to life at the Big Top! Yellow Dog, Blue Dog, Red Dog and dogs of all colors, shapes, and sizes live in a magical world where dogs are king. See them work, play, eat, sing, dance, play musical instruments, swim, skate, ride bikes, drive cars, and go for a boat ride. They do it all! They snorkel. They howl at the moon. They ride a Ferris wheel. They celebrate their world with a big party in a tree. It's like a pop-up book that comes to life – and never stops.
In celebration of Metro Theater Company's 50th anniversary, Go, Dog. Go! at the Big Top harkens back to MTC's beginnings as Metro Theater Circus, taking audiences of all ages into a musical world of doggy fun and reviving one of the most popular plays MTC produced in the last 20 years. This dynamic theatrical adaptation of the beloved book combines music, movement, and rhythmic language into a colorful kaleidoscope of very busy dogs.
Best enjoyed by ages 3 and up.