Members of the Tribe set to rock St. Louis this summer and fall
We imagine that most of you have been a part of a conversation that goes something like this:
"I'm a huge fan of such and such band."
"Me too! You know that the bassist and drummer are Jewish?"
"For real?"
To help facilitate that fun discourse, we're going to start a regular feature pointing out bands coming to St. Louis stages with Members of the Tribe in their ranks.
Whenever we hear of upcoming local concerts featuring touring bands with Jewish musicians, we will let you know about it.
And if you are aware of any, please send an email to [email protected]
Here are a few you can look forward to in the next few months:
Wilco and Sleater-Kinney will perform Aug. 13 at the newly opened Saint Louis Music Park, an outdoor venue in Maryland Heights. Plenty of local people already know and love Wilco, not only because of their soul-stirring brand of indie rock but also because front man Jeff Tweedy hails from Belleville, Ill., and because they made their live debut in 1994 at the former Cicero's Basement Bar in University City.
Did you know that Tweedy also converted to Judaism? You can read about it here.
And during the 2020 protests following the murder of George Floyd in Minneapolis, Tweedy and his sons performed a cover of Debbie Friedman's song based on the healing prayer Mi Shebeirach:
Sleater-Kinney, another indie rock powerhouse, features Carrie Brownstein, who is Jewish and a talented musician, writer and actor, as evidenced by her work on the hilarious sketch comedy show "Portlandia." Brownstein discusses her career and Jewish identity here.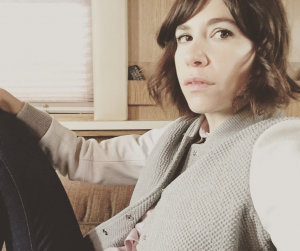 ---
The Disco Biscuits will perform Sept. 4 at CarShield Field in O'Fallon. The electronic jam band features two Jewish members: keyboardist Aron Magner and bassist Marc Brownstein. Magner attended Solomon Schechter Day School in Philadelphia and spent a summer at the Alexander Muss Institute for Israel Education in Israel, according to the Forward. "We don't do any sort of data recording of what peoples' religious affiliation is, but there does seem to be a very strong Jewish following to the Disco Biscuits," Magner told the Forward.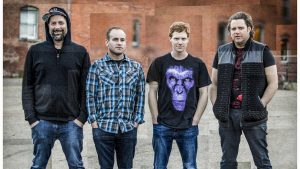 In 2020, Magner also joined other Jewish musicians from the jam band world to perform in a "Virtual Seder" concert event to benefit a COVID-19 relief fund:
---
Noah Kahan will perform Oct. 14 at Delmar Hall. A singer-songwriter, Kahan has described himself as the "Jewish Ed Sheeran." Check out his song "Godlight" below: