Meet the author who wrote the Jewish story behind "Wrestling at The Chase"
Jordan Palmer, Chief Digital Content Officer
Published February 21, 2022
Great things happen on planes, a time and space where people can either sleep, talk or read. Thankfully for wrestling fanatics, Jewish St. Louisan Sam Muchnick used a plane trip in 1958 very wisely. Thanks to Ed Wheatley's book, "Wrestling at the Chase," (Reedy Press, $39.95), Muchnick's gamble is getting acclaim more than 60 years later.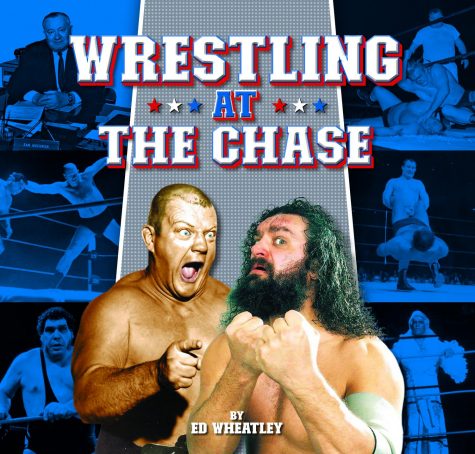 It was on that plane ride that Muchnick connected with Harold Koplar, a Russian-American Jewish hotelier and businessman in St. Louis who owned the Chase Park Plaza Hotel. The two men came up with an idea that would enthrall wrestling diehards and entertainment seekers of all kinds.
Meet and Here Ed Wheatley
Join author Ed Wheatley for an inside view of his new book that details wrestling's "golden years." The 1959 premiere of Wrestling at the Chase fueled a trend that drew hundreds of men and women dressed to the nines ringside each week in the Khorassan Room of the opulent Chase Park Plaza hotel — not to mention the hundreds of thousands who tuned in from home.
This is the story of the rise of professional wrestling that started right here in St. Louis and continues today on television and in venues across the country.
WHAT: Wrestling at the Chase program with Ed Wheatley
WHEN: Tuesday, Feb. 22, 2022, at 11:00 am 
WHERE: Missouri History Museum, 5700 Lindell Blvd. 
The program will take place in the Lee Auditorium located on the lower level of the Museum. 
For more information about the Wrestling at the Chase Book or to order a copy, go to stlwrestlingbook.com.