Mazel Tov! Quentin Tarantino, wife Daniella welcome new girl
Congratulations pour in from all over the world for the legendary filmmaker and his Israeli wife.
By Eran Swissa
Published July 4, 2022
(Israel Hayom via JNS) American filmmaker Quentin Tarantino and wife, Israeli singer Daniela Pick, welcomed a baby girl to the world on Sunday.
The baby, whose name has not yet been announced, was born at Tel Aviv Sourasky Medical Center, as was the couple's first child, son Leo, in February 2020.
Tarantino and Pick first met in 2009, when the director was in Israel to promote his film "Inglourious Basterds." They later broke up, but began dating again in 2016. The two wed in November 2018.
Pick is the daughter of iconic Israeli pop singer and songwriter Zvika Pick.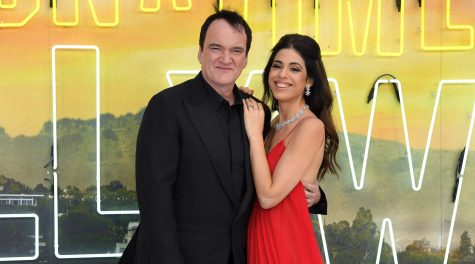 For the last two years, they've been splitting their time between Tel Aviv and Los Angeles.
Congratulations for the couple poured in from all over the world.
This article first appeared in Israel Hayom.