Julie Garner's newest is surging, "Tinder Swindler" is a must watch
Dan Buffa, Special For The Jewish Light
Published February 21, 2022
As the Jewish entertainment community adores Rachael Brosnahan reprising her role on the acclaimed "The Marvelous Mrs. Maisel" with a new fourth season, there are plenty of other movies and television shows out there to explore this weekend. Maybe a few things to know and also look forward to as well.
"Stranger Things" fans, rejoice!
It's been a minute since fans of the popular Netflix series (with a few solid Jewish links) got new episodes, but there's good news for people who need a new dose of Hawkins, Indiana (fictional town) drama. Matt and Ross Duffer, creators of the hit series, have announced a release schedule for the upcoming fourth season, as well as plans for a fifth and final season.
But they're taking an "Ozark" type route with round four at least. The season will be split into two different releases: May 27 and July 1. Two volumes, one season. Winona Ryder and company are in for one loaded finale.
Julia Garner reloaded as con artist on new Netflix miniseries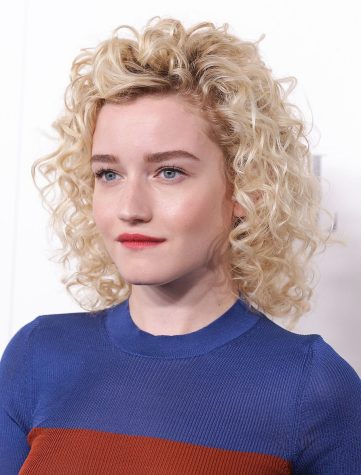 Jewish actress Julia Garner is branching out from her "Ozark" likeness to play a real-life con artist. In "Inventing Anna" she plays Anna Delvey,  the Instagram legend who stole the hearts and money of New York elites. Anna Chlumsky plays the journalist who tracks her down. If there's any indication that it's getting talked about, just search the internet and social media. People either the real-life Anna Sorokin enough to see her rise and fall, or they just flat-out love true crime. This one feels like "Hustlers" spun into a series with just ONE woman playing the tricks.
"Tinder Swindler" reminds people that swiping right doesn't equal paradise
The Netflix (where everything is these days) documentary is the story of a young Israeli who allegedly committed $10 million in international fraud against unsuspecting women while stealing their hearts. The film offers a dramatic reconstruction of the shocking story that emerged in early 2019. Under the alias Simon Leviev, Shimon Hayut would wine and dine Scandinavian women, proclaiming his love and commitment before convincing them to give him money that he said he needed to escape his "enemies." It's a must-see that will have you literally squirming in your seat.
Scratch that Newman itch with endearing "Fool"
If there's one actor I truly miss, it's Paul Newman. The actor has been dead for 14 years, but his birthday late last month is the latest reminder that one of the best actors ever is no longer around us. He would have been 97 this year. Newman has described himself as a Jew, calling it more of a challenge. It's a challenge to recommend just one of his movies, but I'll direct your attention to "Nobody's Fool," arguably his last great role in the mid-90s. Co-starring Bruce Willis and Melanie Griffith, it hits all the right heartfelt notes and still makes you laugh. Life about a small snowy town, and its unofficial mayor (Newman). Eat it up all on Amazon Prime for free.
Need more Rachael Brosnahan outside of "Maisel?"
I have good news for you. After finishing that Newman classic, scroll around Amazon for a bit. You won't be able to miss "Marvelous" on the homepage but click on the star's name, Rachel Brosnahan. You'll find an Amazon Studios original film called "I Am Your Woman." Instead of being the housewife with a family from old-time New York, she's the wife of a runaway gangster who must keep a baby safe. Writer/director Julia Hart put a lot of heart and soul into this slow-burn thriller. Brosnahan proves she's more than the star of a television show. Check it out.
What NOT to watch: "The 355." Yes, my advice from last month still holds true. Jessica Chastain and the talented cast can't save this stinker from Jewish director Simon Kinberg. It's now on Universal's streaming service. Please skip it.
See you next week.