Jewish-themed TV picks we recommend this week
DAN BUFFA, SPECIAL FOR THE JEWISH LIGHT
Published December 21, 2021
If there's one thing that December brings to the table, it's plenty of entertainment options. Here are a few Jewish-themed TV picks we recommend this week to keep on your radar.
Need a good laugh, go see Amy!
While Jewish actress Amy Schumer likes to flex her dramatic muscles from time to time (see, "The Humans"), making people laugh is still her strongest game. That's where Jewish director Judd Apatow found her talents and inserted them into his 2015 comedy, "Trainwreck."
Playing a magazine writer with a rowdy party life and a long list of temporary boyfriends, Schumer's career woman finally meets a good guy in Bill Hader's physician.
From there, the romantic comedy genre habits take shape, but Apatow and Schumer combine great writing and comic delivery to make one to savor. Rated R for raunchy humor, you will leave this one touched and satisfied. ($3.99 on Amazon)
Sorkin alert!
The Jewish community's most star-stuffed writer, Aaron Sorkin, has a new movie in theaters at the moment. "Being the Ricardos" chronicles the controversy that ensnared Lucille Ball and Desi Arnaz's careers near the end of the run of "I Love Lucy."
Sorkin, who wrote and directed this a year after "The Trial of the Chicago 7" collected several award nominations, uses an unconventional storytelling arc. Nicole Kidman and Javier Bardem, along with Nina Arianda and J.K. Simmons, round out the top of the cast. "Ricardos" is also scooping up award nominations and will stream on Amazon Prime on Dec. 21.
A Gyllenhaal thriller you shouldn't miss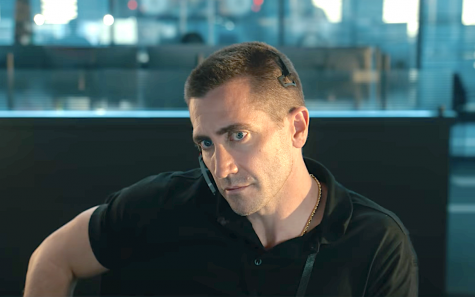 Hollywood often messes up American remakes of great foreign language films, but "The Guilty" is an exception. Starring Jewish actor Jake Gyllenhaal as a police dispatcher working against time to save a woman, this 90-minute movie sizzles. Remade from a tremendous Danish film, director Antoine Fuqua places his well-known star in a pressure cooker for the entire film. It's Gyllenhaal's dispatcher who must put aside his own personal drama to help save a woman who may have been kidnapped.
All of this is done over the phone, and it's this extended conversation that powers the film. Without an intensely focused performance from Gyllenhaal, the film would certainly plunge into that "bad remake valley." It is currently streaming Netflix.
Not interested in Steven Spielberg musicals? Try this movie out
For all the people who had their full of Tony and Maria risking lives and turf to be together in "West Side Story," the esteemed Jewish director has plenty of other cinema treats. Here are two movies that never lose their staying power or vigor: "Munich" and "Saving Private Ryan." If you're having family over and grandpa fought in World War II, put on the Tom Hanks-starring war classic.
If he's already seen that a hundred times, offer up "Munich," starring a pre-Bond Daniel Craig and Eric Bana. The true story of a team of Israeli agents who seek revenge after the 1972 Olympics. Spielberg is adept at many forms of cinema, but breakneck thrillers rank high on his specialties list.
Don't hate "Pig" for its title
When I turned in my St. Louis Film Critics Association ballot this past Saturday, the film at the top of the best list was Michael Sarnoski's "Pig." While the title isn't exactly kosher, the performances of Jewish actors Alex Wolff and Adam Arkin definitely deliver the goods. A stoic reminder of star Nicolas Cage's drama talents, this unconventional search and rescue your pet pig tale punches deep.
It's not what you think and highlights a very strong year for the young Wolff. It costs $2 on Amazon to watch. No, it's not "John Wick" with a different animal. Sarnoski's movie is deeper and more personal than that.
The other Sarah Jessica Parker show you should watch
While the world loses their minds over a well-known TV character losing his life on a Peloton bike, don't forget about "Divorce." This is Parker's other HBO show that carries its own jewels.
Co-starring Thomas Haden Church, the series documents the painful weeks and months after a married couple separates. Using hilarity and just the right amount of heartfelt grace in its writing, it's a showcase for the leads' talents.
Any human who has been divorced in his/her life will appreciate its rugged honesty. Parker (who identifies as Jewish) gets to spin a different web than Carrie Bradshaw, and Church is his usual reliable self.