Jewish leaders converge for upcoming 'bootcamp' at the J
Bill Motchan, Special To The Jewish Light
Published February 7, 2023
The Songleader Boot Camp (SLBC) National Conference returns to St. Louis on Feb. 19 for its first in-person gathering since 2020. The leadership training gathering for Jewish clergy, educators, camp staff and song leaders was presented as a virtual conference for the past two years. The 2023 version will offer both in-person and virtual segments. Rick Recht and Rabbi Brad Horwitz founded SLBC in 2009. The primary activities are held at the Jewish Community Center's Staenberg Family Complex.
Recht said enthusiasm among attendees is high to return to a post-pandemic in-person event. 
"People are thrilled but they're also relieved," Recht said. "There is a giant collective exhale and appreciation to be physically together and to share this learning and this healing and this celebration together."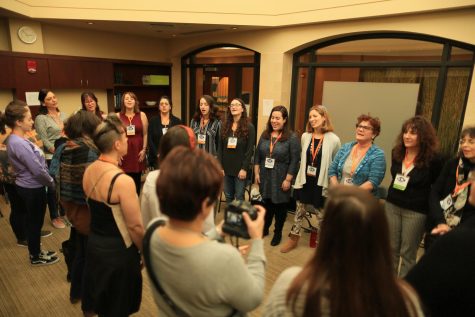 Nearly 500 participants are expected, including several hundred at the J. Featured presenters include Rabbi David Ingber from New York and Rabbi Abby Stein, the first transgender Orthodox rabbi. Stein is the author of "Becoming Eve" a book about her experience coming out. She is a direct attendant of the Baal Shem Tov.
"She's quite a fascinating person with an incredible story," Recht said. "We're really excited to have her with us. We have another highlight—more than 50 Jewish Star teen and young adults who are going to be with us."
Jewish Star is a talent search and development program that identifies and recruits Jewish teens and young adults who have a passion for music. The program provides leadership training and mentorship with prominent Jewish artists and educators.
Ingber and Stein will be featured in the SLBC Community Speaker Series on Monday, Feb. 20 at 7:30 p.m. at the J's Mirowitz Performing Arts Center. Attendance is open to the public. Register online at www.songleaderbootcamp.com/register/ 
The SLBC, Recht said, was able to create a high-value experience for attendees thanks to the support of donors, including the Kranzberg Family Foundation, the Gladys K. Crown Foundation, Jewish Federation, and then the Staenberg Family Foundation."