Jewish shows to stream this week
Dan Buffa, Special to the Jewish Light
Published December 10, 2021
Here is our new list of Jewish shows to stream this week.
The second week of December means a winter slew of awards-caliber movies, and the Jewish community's most prominent filmmaker has a new release out this week. Let's get into that and other entertainment picks for the weekend.
Jewish shows to stream this week
"Sex and the City" fans can officially rejoice. The popular HBO series about a group of women navigating love and friendship in New York got fresh episodes this week. Following the original series and subsequent two films, "And Just Like That" picks up with Carrie Bradshaw (Jewish actress Sarah Jessica Parker) and her pals (Cynthia Nixon and Kristin Davis, no Kim Cattrall) dealing with similar relationship and career issues. They're all just a little older… and wiser.
According to fans of the show, there was a big shocker at the end of the first episode this week. There will be 10 episodes today, and they are streaming on HBO Max.
Two ways to celebrate Stephen Sondheim's words
The first is buying a ticket for Steven Spielberg's remake of "West Side Story," which hit theaters Friday (Dec. 10)  with a big cast and big Oscar goals. Sondheim's original story from the 1957 original still holds strong today, and Spielberg does a fine job of conveying the magic of that tale.
The second way to revisit Sondheim's words is to head over to Netflix and turn on the other notable musical release: "Tick, Tick… Boom!" The story of Jonathan Larson includes a career-best performance from Andrew Garfield as the late theater composer, and the musical elements of the film aren't the standard variety. The creator of "Rent" was inspired at first by Sondheim, who wrote a great play before he was 30. Larson shared the same goals, and Lin-Manuel Miranda directed his story to the tilt.
Fun Fact about "West Side Story:" It was originally about a Jewish girl and a Catholic boy, before becoming a turf war between the Polish and the Puerto Ricans.
The music-related documentary to watch
Jewish musician Pink beautifully sang the Hanukkah blessing with her daughter, Willow, this week. One of the 2021's nearly forgotten documentaries chronicled one of her worldwide tours and is available to watch on Amazon Video. "Pink: All I Know So Far" offered a revelatory glimpse behind the curtain of a superstar working in her prime, all the while balancing family and fame.
The best moments in the Pink documentary were ones shared between the mother and daughter. She wants to be just like her mommy and hearing them sing together is a pure delight. Let's just say the apple didn't fall far from the tree. The documentary makes for a nice family watch. Just wait for the moment where Pink flies around a large stadium on a zip wire.
Exiled Iranian actress leads new Apple TV Plus show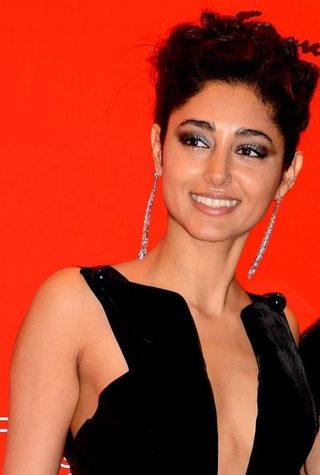 Alien invasion flicks are a dime a dozen these days, but what about watching it unfold in real time? That's what "Invasion" aims to do with its story, gathering five random people and showing the attack from their point of view. Iranian actress Golshifteh Farahani leads the cast as one of the people scrambling inside the chaos. Sam Neill co-stars as a sheriff, so "Jurassic Park" fans get a treat as well.
The third episode premieres tonight. Sometimes, it's good to turn the brain off and just enjoy an alien invasion film–especially during the holidays.
The Oscar darling documentary you shouldn't miss
This weekend, I will be turning in my film nominations for the Critic's Choice Awards and the St. Louis Film Critics Association. "Flee," the award-season documentary that is sweeping up awards and gaining attention, will be on both of my ballots. The heartbreaking story of a gay man on the verge of marriage who reveals his harrowing upbringing in Afghanistan for the first time.
This is the immigration tale you haven't seen yet. The true story is all performed in crafty animation that highlights the struggles of millions of souls who wish to journey away from their original homes, usually a place of trauma. In "Flee," Amin arrived in Denmark as a young kid with no future. As a successful adult, he feels like he still has no future unless someone knows about his bittersweet past.
It arrived in theaters on Dec. 3, but should expand throughout the month to on-demand viewing. Don't miss it and bring tissues.
Jewish shows to stream this week