Jewish creator of 'Karate Kid' franchise discusses new musical adaptation premiering in St. Louis
JUDITH NEWMARK, Special to the Jewish Light
Published June 1, 2022
"Will this thing ever leave my life?" Robert Mark Kamen asks the sunlight flooding into his office through a broad stretch of windows. They grant a spectacular view of his Sonoma, Calif., vineyard.
No, comes the unspoken answer. It never will.
But since the "thing" is "The Karate Kid" franchise, which reaches back to a 1984 movie and forward, in various forms, well into the future, the immensely successful screenwriter isn't exactly complaining.
Now its latest incarnation is bringing him here. Stages St. Louis is presenting the world premiere of "The Karate Kid: The Musical."
"Think of the story of the first 'Karate Kid' movie," the man who wrote it says. "But with songs and dances. It's fantastic."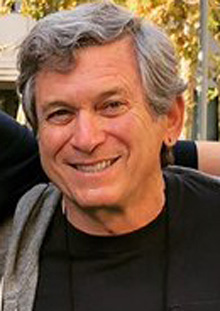 Broadway-bound shows like this one often start someplace other than New York. Boston, Atlanta and La Jolla, Calif., are among the popular choices. Kamen described Stages' topper — and New York producer — Jack Lane as "very, very persuasive" and  said he really likes the idea of opening in the Midwest instead of one one of the coasts.
"Midwesterners love musical theater," he says. "They come to New York to see Broadway and they fill their (performance venues) at home."
Why not start one in a place where a friendly audience seems like a lock?
Audiences are something Kamen understands. The "Karate Kid" franchise already includes five movies, an animated TV series, video games and a current TV show from Netflix, "Cobra Kai." In that one, the movie's stars, Ralph Macchio (good Daniel) and William Zabka (troubled Johnny), play their original characters as grown but still karate obsessed men.
Kamen also had a long, ambitious collaboration with French director Luc Besson, the writer behind the "Taken" and "Transporter" franchises, as well as "The Fifth Element," "Gladiator" and many other titles.
But "The Karate Kid" isn't just an action franchise. With its compelling characters and vigorous competitions, Kamen's basic story taps deeply into the imagination of American boys.
Its sense of us against them — the good, spiritual karate that Daniel practices versus the martial, insanely competitive approach embodied by Johnny's Cobra Kai — simultaneously feeds fantasies of how crummy the world really is, then offers a way to succeed despite all odds. In one of the movies, Daniel rescues a girl trapped outdoors in a typhoon. This is by no means the only time that his karate-honed self-discipline comes in handy.
And the character of Mr. Miyagi, the Okinawan karate teacher played by the late Pat Morita, allowed Kamen to address an even deeper longing. He gave his audience "the perfect father. Always protective, always looking out for you."
Even if you can't always grasp his intentions — "Wax on, wax off," anyone? — you know he's got your back.
Is it any surprise, then, that Kamen had a Mr. Miyagi of his own?
For more than 50 years, Kamen has spent at least an hour a day practicing karate. On the verge of his 75th birthday, Kamen looks at least 15 years younger, with a lean build and thick silver hair. Divorced and the father of three daughters, he still spends much of his day writing screenplays. (Grapes are more than a hobby, though; Kamen Estate Wines has done well by him.)
Is karate responsible for such vigor? He shrugs: "Maybe karate. Maybe genetics."  But he never doubts that karate is responsible for the life that he enjoys.
How strange that antisemitism led to the essential first step on his journey.
Kamen says he grew up "in a bifurcated world. We lived in the projects in Brooklyn. But at home, it was all kosher and Yiddish, warm and safe. Outside, I ran around like a wild thing."
In 1964, New York City hosted the World's Fair at Flushing Meadows, not too far from Kamen's home. Naturally, one day he and a friend decided to take it in. But while they were there, a gang of other teens attacked them.
"Antisemites," Kamen says dismissively.
How could he possibly know that?
"When they're yelling 'f—ing Jew' while they're chasing you, that's how you find out," he says. "I was just a skinny little shrimp. But I ran track, and I was fast. I ran straight into the New York State Pavilion."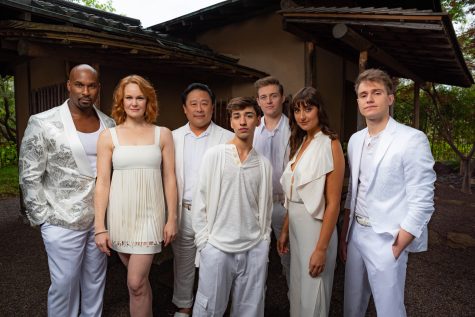 There, he saw his first karate demonstration. Impressed, he watched a sensei (a karate teacher) disarm a student who was "attacking" him with a knife. A few minutes earlier, one of the attackers had tried the same move on Kamen with a World's Fair souvenir letter opener, stabbing him in his shoulder blade.
Kamen didn't delay. He found out where the sensei taught and enrolled. Eventually he moved onto "his" Mr. Miyagi, an Okinawan sensei who "spoke no English."
"But he could do a karate form perfectly with a cigarette dangling from his lips and never drop the ash," Kamen recalled fondly. "He was pretty special."
That teacher trained at the Okinawan-style school celebrated in the "Karate Kid" movies. At that level, karate instruction is dynastic, not unlike a Hasidic sect.
Kamen knows a lot about that, too. For his doctorate in American Studies at the University of Pennsylvania, he explored the world of New York's Bobover Hasidim. His dissertation "is a textbook now," he says, brandishing a copy of "Growing Up Hasidic." "I was going to be an ethnographer."
Obviously, plans changed. He had his first screenwriting credit in 1981, for "Taps"; "The Karate Kid" came just three years later.
Although there are five "Karate Kid" movies, Kamen is especially attached to the first three, which he wrote. Danny and Johnny, the heroes, are characters that men now in their 40s first identified with during their teen years. Many younger men feel the same way, often thanks to their dads. But, Kamen says, "Mr. Miyagi is the soul of the 'Karate Kid.' "
The musical is Kamen's main focus. But he has plans. After "Cobra Kai," there will be another series, this one a prequel devoted to Miyagi's origin story.
"It will include his youth, World War II, the internment camps, everything that made him what he was," Kamen says.
Which is what? Kamen smiled.
"The father that everybody wants to have."
---
Stages St. Louis' world premiere of "The Karate Kid: The Musical"
WHEN: Through June 26
WHERE:  Kirkwood Performing Arts Center, 210 Monroe Ave.
HOW MUCH: $60-$85
MORE INFO:  Call 314-821-2407 or visit stagesstlouis.org