Jewish acts, performers return to the Big Top of Circus Flora
After an unprecedented hiatus due to the pandemic, feats of daring and wonder have returned to the Grand Center Arts District! Circus Flora's 35th season is underway running through October 31.
In this year's show the Big Top becomes the courtroom, the acrobats become the evidence, and the audience members themselves become the jury. The show will bring together beloved acts that delight year in and year out, such as Circus Harmony's St. Louis Arches and Yo-Yo the Clown.
"We love being a part of St. Louis families' annual traditions, and we've missed our live audiences so much," said Artistic Director Jack Marsh, who creates the show each season with Cecil MacKinnon. "We make the performance a different experience every year, so whether this is your first Circus Flora show or your thirty-fifth, you'll see something new."
St. Louis audiences will recognize two Jewish performers in siblings Elliana Grace and Kellin Quinn Hentoff.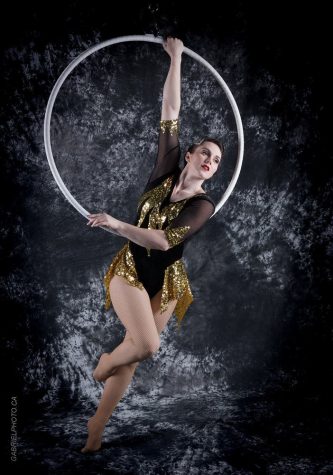 Grace has been in the circus since before she could even walk. Her first entry into a circus ring was right here at Circus Flora at just 2 weeks old.
Raised in St. Louis as a member of Circus Harmony's élite youth troupe – the St. Louis Arches – with additional education at the École de Cirque de Québec; she has performed and taught in Montreal, Israel, Dubai, and all across America.
She has extensive experience in such disciplines as lyra (solo and duo), static trapeze, tumbling, hula hoops, bareback horse riding, upside-down loop walking, and more. In 2013, she toured as Ringling Brothers and Barnum & Bailey's youngest-ever female human cannonball.
Kellin Quinn Hentoff, was also born and raised right here in St. Louis. Growing up as one of Circus Harmony's St. Louis Arches, Hentoff went from being thrown to doing the throwing. At the ripe age of 17, he moved to Montreal to attend circus college. After graduating, he had a fantastic two years entertaining crowds around the world.
Although, not from St. Louis, another Jewish duo will thrill audiences with their passionate and romantic trapeze performance. Samuel and Sylvia, the husband and wife team that makeup "Duo Rose," combine unique dynamic elements with aerial contortion.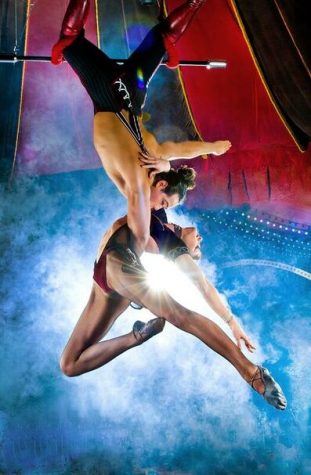 The Seattle, Washington couple has worked together since 2007 to combine their backgrounds in aerial arts, gymnastics, and contortion to create this dynamic aerial adagio act. As artisans of their craft they have designed and fabricated their own costumes and trapeze bars as well as developed their act independently without primary instruction from a circus school or dedicated trainer.
Tickets for "Trial of the Century" begin at just $15, and Circus Flora will once again offer a Sensory-Friendly Performance (1pm Thursday, October 21). New this year is Schlafly Saturdays; each Saturday during the season, arrive an hour before showtime to sample Schlafly beers.