Jewish a capella sensation Six13 returns with new video "A Billy Joel Passover"
Jordan Palmer, Chief Digital Content Officer
Published April 11, 2022
"Sing us a song for the seder, man!" is the central theme behind Jewish a capella greats Six13 newest release for Passover. 
"Billy is one of our musical heroes (not to mention a member of the tribe!), so this one's very special to us," writes the group on their YouTube page, as the video "A Billy Joel Passover" debuted, just around Noon St. Louis time. 
One member of the group is Creve Coeur native Lior Melnick, an alum of Solomon Schechter Day School of St. Louis (now Saul Mirowitz Jewish Community School) and a member of Traditional Congregation.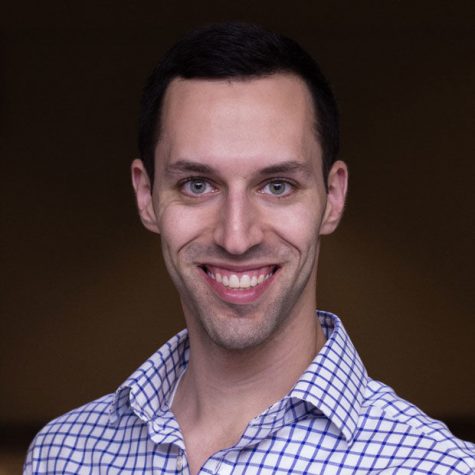 The Piano Man
Melnick opens the video, with "It's 9:00 on a seder day," and then the group performs their verision of Joel's classic "Piano Man," with cleverly linked lyrics that never stray too far from the originals' tone and pace.  The group not only hits with their lyrics in a tasteful interpretation of the holiday but does so with their traditional sense of humor, which makes them magnetic to watch.
Movin' Out (Anthony's Song)
And, just as you're getting into the song, Six13 transitions into their version of another Joel classic, "Movin' Out (Anthony's Song)," from the "Stranger" album.
"Nation of Israel was tired and sore. Praying for redemption someday."
Far and way, the best part of this clip, and you really have to know the song to appreciate it, is when the lyrics come to the climactic crescendo of Joel's:
"Workin' too hard can give you a heart attack (ack, ack, ack, ack, ack).
Six13 nails their interpretation at 1:45 into the video with:
"And saying no to G-d brought on a plague attack (ack, ack, ack, ack, ack)
We Didn't Start the Fire
Few Billy Joels songs are as ripe for mock-up as "We Didn't Start The Fire," in fact Joel himself famously did just that last year during a show at  Madison Square Garden. For Six13's version called "G-d set a bush on fire," the team is "on fire" as they perform individually in front of red hot flames, just as Joel did in his video back in 1989.
Scenes From an Italian Restaurant
Clearly, Six13 are fans of the "Stranger" because they went with one more classic from it; "Scenes From an Italian Restaurant.' They actually start at the end of the song, and the last verse.
"A bottle of red, a bottle of white. Whatever kind of mood you're in tonight"
Four cups of red. Four cups of white.
Tonight is different from all other nights.
Six13
According to the band's website, Six13 is anchored by a strong Jewish identity, fueled by soulful harmonies and intricate arrangements. Their signature dynamic is full-band-like sound and driven by a mission to connect Jews around the world with their heritage through music.
For more information about the group, visit https://www.six13.com/