Idina Menzel retweets video of child singing "Let It Go" from Ukrainian bomb shelter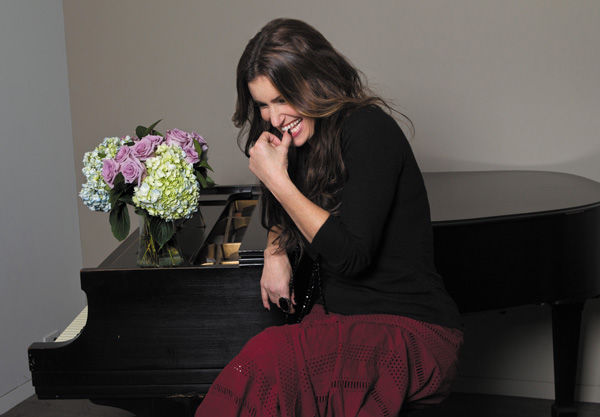 Jordan Palmer, Chief Digital Content Officer
Published March 8, 2022
Jewish superstar Idina Menzel melted our hearts with her breakout hit song "Let It Go" from the Disney animated film "Frozen," but not any more so than Menzel had her own heart melted thanks to a young girl in Ukraine singing her song.
We see you. We really, really see you. 💙💛 https://t.co/Vhln1MjXpX

— Idina Menzel (@idinamenzel) March 7, 2022
"We see you," Menzel said in a retweet of the cell phone video. "We really, really see you." Her message was followed by blue and yellow heart emojis.
The video went viral shortly after it was posted on Facebook by Marta Smekhova.
Smekhova, is staying safe inside the same shelter the young girl named Amelia. Smekhova filmed and shared the impromptu performance with permission from Amelia's mother.
Menzel first recorded the Oscar-winning song, for the 2013 animated film Frozen, and was written by Kristen Anderson-Lopez and Robert Lopez. The song became an international hit.