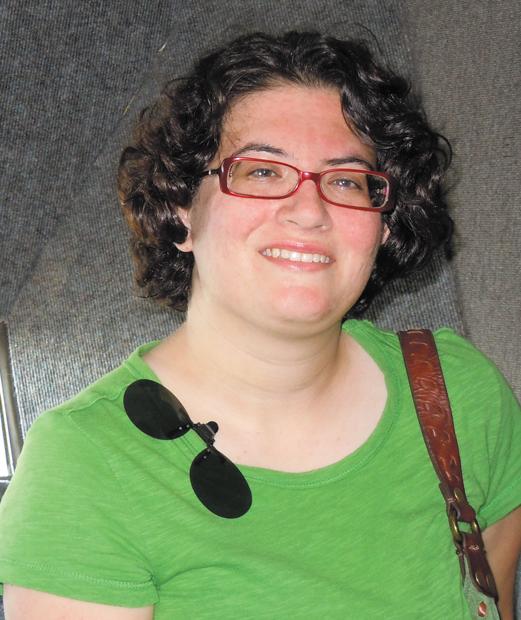 Streamlined. Angular. Cool as a breeze off Key West.
I'm talking about the photographs of Keith Mosier in the exhibition Miami Centerfold: Keith Mosier at phd Gallery on Cherokee Street. These black and white images are as sleek as the Art Deco buildings they capture. Mosier tilts his camera left or right to add another dimension to the geometric buildings.
Mosier photographed The Delano at an angle so it appears to lean to the right. Art Deco wings on the roof contribute to the abstract quality of the image. The building is tall with lots of windows and vertical architectural elements, supplementing the visual interest.
Condo Balconies depicts the intricate weave of triangular terraces which emerge from the side of the condo building, forming a neat zigzag pattern. Palm tree leaves, featured in several photographs, add an organic component.
Zigzag – Miami University does a wonderful dance between a building and an abstract form. The architectural design makes the building meander across the frame. Because of the strong abstract quality, the image could be turned on its side and still work as a beautiful photograph. Palm tree branches frame the building at the top and bottom.
A half moon rises over a rounded façade in Moon over Miami. Mosier tilted the camera for this shot so that the building appears to be lying on its back. The wonderful curving roofline and overhangs above the windows mimic the shape of the moon.
The Greystone taps into the science fiction craze of the Art Deco period (think of the 1927 film Metropolis). The building has unique decorative elements such as round fish-scale inset patterns and twin finials extending above the roof. The finials resemble space-age antennae like those in The Jetsons.
Miami Centerfold: Keith Mosier is on view at phd Gallery through August 11. The gallery is located at 2300 Cherokee St. and the hours are noon to 4 p.m. Thursday through Sunday. For more information, call 314-664-6644 or visit www.phdstl.com.