How Pete Davidson turned my head and made me a fan with one role in a Judd Apatow film
Dan Buffa, Special to the Jewish Light
Published April 15, 2021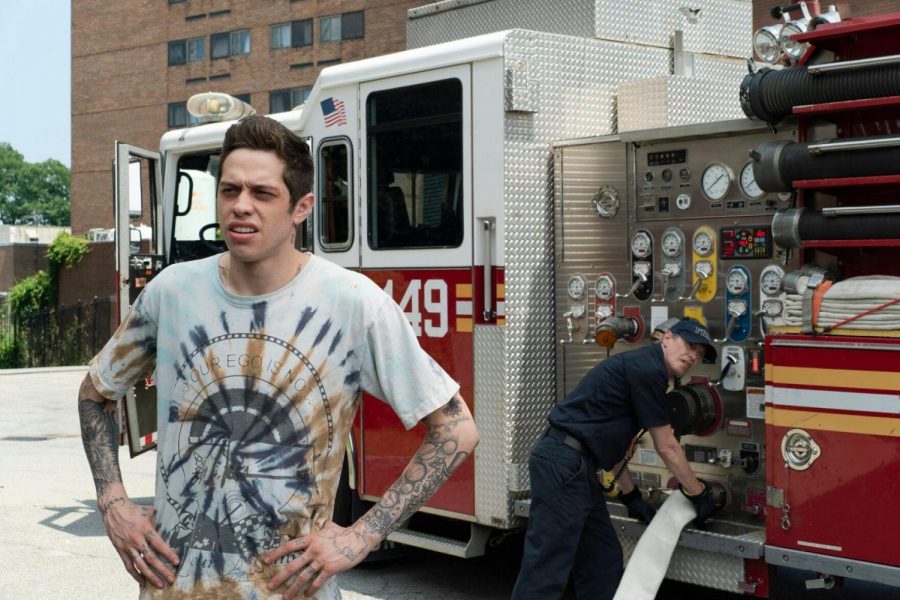 Up until Judd Apatow's "The King of Staten Island" came out in the summer of 2020, I didn't care for Pete Davidson that much. There he was, all over the poster, shirtless and covered in tattoos with his hands in the air as if to say, "here I am, take it or leave it." For a while, I had decided to indeed leave it.
No, it wasn't because he dated Kate Beckinsale for a period of time. You couldn't blame a guy-especially who looks like the guy your parents told you to avoid hanging out with-for convincing a beautiful British actress to be his girlfriend. I knew all about the "Saturday Night Live" fame and how fast it was growing, but that show is dead anyway most weekends these days. There are simply people you like seeing in a movie or television show, and others that just cause a shrug of the shoulders.
But, as the story often goes in Hollywood, things can change with one particular role. Apatow's film, which was nominated for a Critics Choice award last month, was the moment.
Here's something I bet a lot of people still don't know about Davidson, who co-stars in St. Louis native James Gunn's "The Suicide Squad" this summer. His father-who was predominantly Jewish- passed away on 9/11. He was a firefighter braving the horrors of one of America's worst days who gave his life to save others. Right then and there, my grudge started to drop. Scott Matthew Davidson perished while running up the stairs, going in the opposite direction of thousands of souls rushing away from New York City's epicenter tragedy.
And then Apatow made that particular heroic yet saddening tale the basis of his latest film. Davidson was the protagonist, Scott–a young man in his 20's running only to stand still, hanging out with his friends smoking marijuana while carrying dreams of opening his own tattoo parlor. His doting mother (played by a terrific Marisa Tomei), has that failure to launch expression on her face, looking at a son she can't push too hard or take too lightly. And then Scott gets introduced to a firehouse.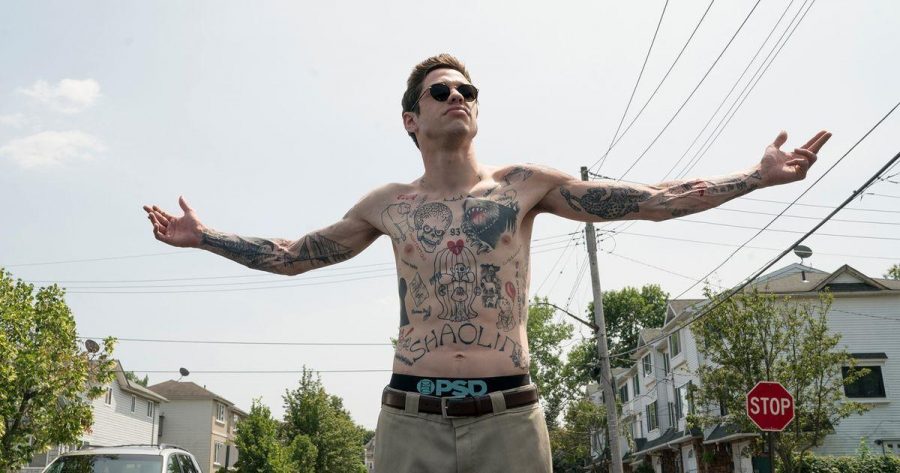 I won't tell you more, because the movie is a gem and needs to be seen on its own time. If language and some human gratuity can be handled, it's a great watch for the whole (older hopefully) family. I left this film admiring Davidson almost as much as I enjoyed his film presence.
At his best, he's a loose cannon who doesn't need too much slack to make a person laugh. But in "Staten Island," he went to a place that couldn't have been easy: exploring his dad's life and brotherhood in a fire department. Alongside big talents like Steve Buscemi, Bill Burr, and Domenick Lombardizzo, Davidson got to play a lost cause who finds a little of it where he least expected it.
Taking his dad's name in the film and playing a guy whose father passed away in a fire (not 9/11 in the movie), Davidson showed off dramatic chops as well as the humor. An Apatow film could never be described as a downer, but this one scrubbed the depths of a guy whose dad died a hero yet left him behind to figure things out. I couldn't imagine growing up with my dad, or my son aging up without me. It was this wonderful synergy of art and real life that pulled me over to the Davidson camp.
Once you're there, the laughter never stops. Then you appreciate his similar misfit work in "Big Time Adolescence," an underseen 2019 comedy where he plays an aimless college dropout who befriends a teenager needing a wingman. A small part in the underrated Netflix film about Motley Crue played well, but it's Davidson's work for the past seven years that marked his popularity with most fans.
Just don't forget about "The King of Staten Island." I appreciated his ability to face off against his real life demons on a big stage, surrounded by big talent, and come away with a performance that should keep opening eyes, especially when the art/life connection is made. A lead in a Judd Apatow film is no joke, but it's the bravery shown by Davidson here that finally made me a big fan.
He is exactly what Gunn's screwball comic book film needs, and will be stretching his reach to kids and teens with the upcoming animated film, "Marmaduke." But there's no real need to stretch further for Davidson. Some people don't go to Hollywood to win awards and try to walk over their name on Sunset Boulevard. Some just want to have some fun, make some money, and maybe eradicate sad pasts with the undeniable freedom of cinema.
A year ago, I wasn't a Pete Davidson fan. One role changed that, bringing together all the secret (at least to me) ingredients of his background and ability to light. You should follow suit and take in a Davidson marathon this weekend. Vaccines save lives, but laughter is always required-especially the heartfelt variety.
"The King of Staten Island" is available to stream with subscription on HBO Max and a premium subscription on Hulu and Amazon Prime Video.