How Mayim Bialik's latest film brings out the best in Jewish actor, Simon Helberg
Dan Buffa, Special For The Jewish Light
Published April 12, 2022
Simon Helberg doesn't appear in Mayim Bialik's "As They Made Us" until the 30-minute mark but by the time that flashback occurs and he appears on screen, we know so much about his character, Nathan.
We know that he clashed with his father Eugene (Dustin Hoffman) a good amount, but that his estrangement from the family is triggered more towards his mother Barbara's (Candice Bergen) intolerance for decency–or being unable not to say something harmful or offensive. Helberg is the kind of talented actor who can step into a moving vehicle of a film and keep it going steady, something he showcased in Bialik's film with ease.
Simon Helberg: "As They Made Us"
The Jewish actor's overall part in "As They Made Us," which just opened on Friday and can be streamed via Amazon Prime Video, is the equivalent of a beefed-up cameo or a very strong recurring appearance. Aside from a few flashback sequences, he is on the outside of the story looking in as the film focuses most of its energy on the plight and stuck-in-place angst of Dianna Agnon's Abigail.
She spends most of the film trying to get Helberg's Nathan to visit the ailing Eugene and make amends with Barbara. When he does finally come home, those scenes hit hard–even if the audience has no idea if the family will live happily ever after.
Bialik isn't the first filmmaker to use Helberg as a well-constructed supporting force. In last year's unconventional (and scored by Jewish musicians, The Sparks Brothers) "Annette," he was the conductor in the musical act of Adam Driver's Henry, portraying a character oddly called "the accompanist." With these kinds of roles under his belt, "The Big Bang Theory" mainstay will no longer simply be accompanying films. The hit television series still marks Helberg's biggest exposure yet, as he portrayed Howard Wolowitz in 279 episodes.
Simon Helberg: His acting journey
Cinematically, Helberg — who was raised Jewish, moving from Conservative to Reform over time — has been around for quite a while, albeit in smaller doses. He made his debut in 1999's "Mumford," had a very small role in Todd Phillips' 2003 comedy classic "Old School" and played a rabbi in 2009's "A Serious Man," directed by the Coen Brothers.
Helberg headlined 2014's poorly received "We'll Never Have Paris," directing and co-writing the script, in addition to co-starring with Melanie Lynskey and Zachary Quinto. That's him on the poster with Meryl Streep and Hugh Grant in "Florence Foster Jenkins."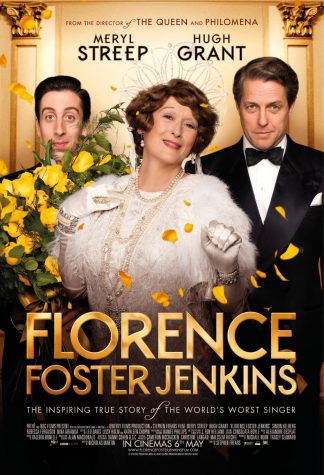 Simon Helberg: "Big Bang Theory" and beyond
According to his bio, Helberg nearly turned down the chance to play Howard Wolowitz on Chuck Lorre's hit sitcom, "The Big Bang Theory," since he already had a role on another show. After his audition, Lorre told Helberg that he "killed it" and suggested betting on himself. Now, it's hard to imagine anyone else on earth playing Howard Wolowitz.
While he hasn't truly broken through on film, Helberg does have 62 credited roles. That's a fine resume for the 41-year-old Los Angeles native, who may come from a Hollywood career family. His father is an actor and his mother is a casting director. While the action persona part of his career hasn't exactly kicked off yet, the acting bug did strike him in his teenage years, leading to him attending the esteemed New York University's Tisch School of Arts. One of the key skills he refined in school was sketch comedy, something that played part in his "Big Bang Theory" casting.
It also helped him achieve a solid performance while being the fourth lead in a film, something he showed off in both "Annette" and "As They Made Us." What's admirable about his portrayal of Nathan is an ability to provoke emotion or thought from audiences without a big speech or moment. At various points in Bialik's drama, it's hard to know how his character really feels or why the love for his parents was eroding. Only when he finally uncoiled his rage towards his mom and his family did it seem apparent and fitting. That takes good acting.
Helberg may not be famous just yet, but he's talented.