Happy Birthday, James Franco! Here are five movies to watch to celebrate
Dan Buffa, Special to the Jewish Light
Published April 19, 2021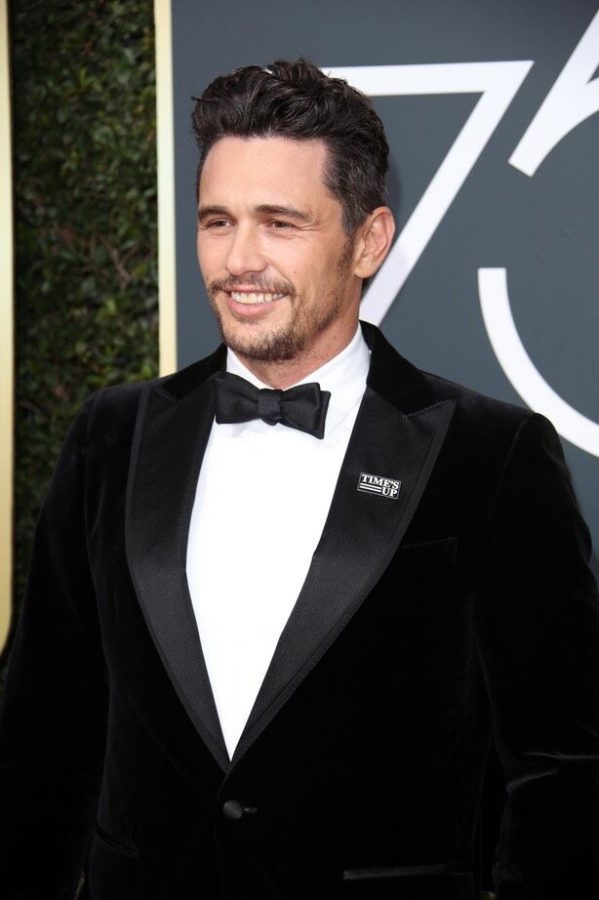 From his early roots in the cult TV show "Freaks and Geeks," James Franco had the making of a star. Not only is he a deft actor, but he also has a bachelor's degree from UCLA and two masters of fine art degrees, from Columbia University and Rhode Island School of Design.
In addition, Franco describes himself as Jewish, having grown up with a Russian Jewish mother. Even though he "missed out on the Jewish experience" as a child, he had an official bar mitzvah in 2015.
Truly a jack-of-all-trades, Franco's true calling has always been on the silver screen. So, in honor of his 43rd birthday, here are five James Franco movies that you should watch to celebrate.
Spider-Man
Though not the lead in this classic superhero film, Franco's role as Harry Osborn propelled him into stardom in 2002. When you think of superhero movies that were genre defining, this one certainly comes to mind.
Sam Raimi's blockbuster hit provided a fresh take on the classic Marvel superhero, while still holding true to its campy, comic book roots. "Spider-Man" is just so fun, and you see the potential of what would turn into an incredibly impressive resume from Franco.
Pineapple Express
Written by Seth Rogen, starring Rogen and Franco, this 2008 buddy stoner action comedy truly shows how great a comedic duo these two Jewish stars would turn out to be. Having grossed over $100 million worldwide on a $26 million budget, the film has developed a cult following.
Franco was nominated for a Golden Globe for his performance as Saul, the unique and wacky drug dealer of Rogen's Dale Denton. Though a sequel to the classic was rumored, it never came into fruition, except for a brief mention in 2013's "This is the End," which will be discussed further down. 
127 Hours
Not a fan of comedy? How about a survival drama based on an incredible true story?
The film "127 Hours" sees Franco take on the role of adventurer Aron Ralston, who escaped from an isolated slot canyon in Utah after becoming pinned under a giant boulder in 2003. Though the film is based on a true story, and many know the gruesome details involved in Ralston's escape, Franco takes audiences on a wild emotional rollercoaster ride that does not disappoint.
The Danny Boyle film was nominated for six Academy Awards, including Best Picture and a Best Actor nod for Franco.
Rise of the Planet of the Apes
The 2011 reboot of the classic science fiction series, "Rise of the Planet of the Apes" does better than its 2001 predecessor by creating a fresh original story on a brand new trilogy.
Franco plays chemist William Rodman, who studies a substance that ultimately gives advanced intelligence to chimpanzees. The relationship formed between Franco and the CGI created ape Caesar, played by Andy Serkis, is one you'd be hard pressed to find in any other relationship between a human and computer-generated animal.
This entire trilogy is one to watch, but the first film develops a vast world on a genre often oversaturated with cheap reboots. Thankfully, this was not one of them.
This is the End
To round out our list (and probably my favorite of the bunch), Franco stars as himself, along the likes of Rogen, Jonah Hill, Craig Robinson, Danny McBride and countless others in this apocalyptic comedy film. The second film ("Pineapple Express") included on this list written by Rogen and Evan Goldberg, "This is the End" is a lot more fun than it ever should've been.
The plot centers around this ensemble (albeit fictionalized) cast of stars as they try to survive a global biblical apocalypse. While an interesting concept, the comedic chops of these characters really bring this film to life. Just be prepared to be unprepared for some of your favorite celebrities not acting like themselves.