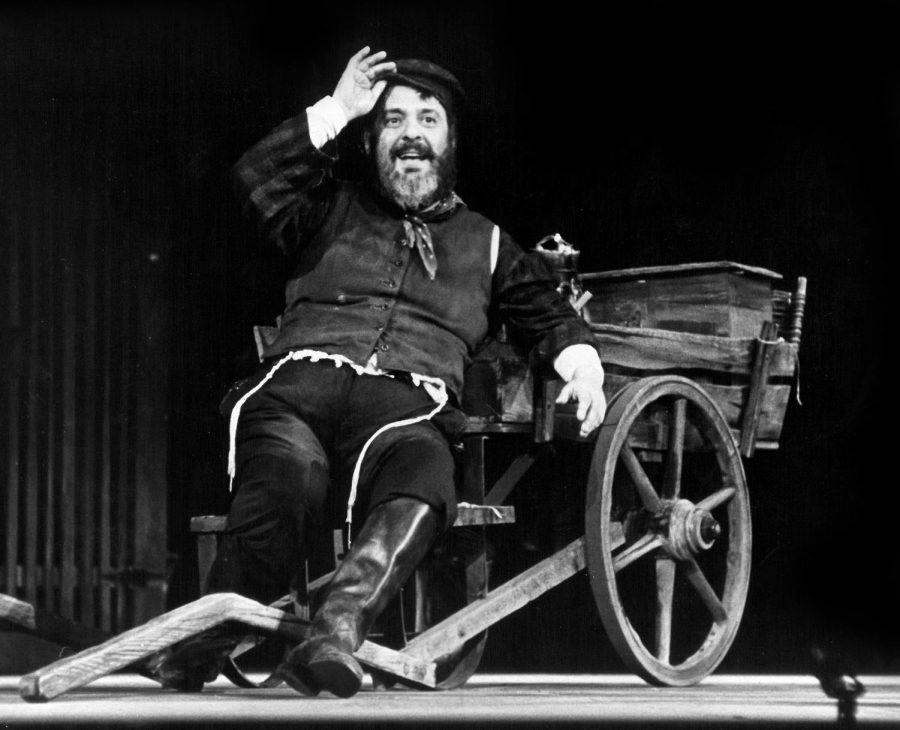 At the movies and more 
"After the Wedding" is an American re-make of a 2006 Danish film of the same name that was co-written and directed by SUSANNE BIER, 58. Bier, a Danish Jew, also directed "In a Better World" (2007 Oscar for best foreign language film) and "Bird Box," a 2018 Netflix film. It was a critical hit and attracted a huge audience.
The re-make is written and directed by BART FREUNDLICH, 49, whose father is Jewish. Capsule plot: Isobel (Michelle Williams) runs an orphanage in India. She travels to New York to meet Theresa (Freundlich's real-life wife Julianna Moore), a possible huge benefactor. The meeting falls a day before the wedding of Theresa's daughter. Things get complicated when Isobel realizes that she knew Theresa's husband many years before. The film is now playing at Landmark Plaza Frontenac theater.
The documentary "Fiddler: A Miracle of Miracles," tells the story of the 1964 Broadway musical. It features interviews with "Fiddler" lyricist SHELDON HARNICK, now 95; "Fiddler" producer HAL PRINCE, who died last month at 91; original cast member Austin Pendelton, 79 ("Motel" the tailor); playwright HARVEY FIERSTEIN, 65, who starred as Tevye in a 2004 revival; CHAIM TOPOL, now 83, who played Tevye in the 1971 film; and writers FRAN LEBOWITZ, 68, NATHAN ENGLANDER, 49, and Kansas City native CALVIN TRILLIN, 83. The New York Times gave it a glowing review. Look for it soon at the Landmark Plaza Frontenac.
Worth checking out  
I've watched the first four episodes of "The Boys," an Amazon Prime series, and so far it's very good. Critical reviews are mostly favorable. The first eight-episode season was released on July 26th and a second season is already ordered. 
The premise is that somehow persons with superpowers pop up around America and are recruited by a corporation to foil crimes, while at the same time the corporation heavily markets them for big bucks (cereal boxes, action figures, reality TV shows, etc.). The corporation keeps hidden that these superheroes are not saints and sometimes do bad things. Our hero is Hughie, a young man who is badly wronged by a superhero and is then approached by Butcher, a mysterious tough guy who offers to help him avenge this wrong. Butcher is aided by Frenchie, who is skilled in munitions, ordnance, infiltration and communications.
Jack Quaid, the son of Meg Ryan and Dennis Quaid, plays Hughie; Karl Urban plays Butcher; and Israeli actor TOMER CAPON, 34, plays Frenchie. You might know Capon for playing an Israeli soldier in the Israeli series "Fauda" and for playing an Israeli ex-commando in the Israeli series "When Heroes Fly." Both are on Netflix. Capon was, in real life, a squad commander in the Israel Defense Forces Paratrooper Brigade, which often is asked to do "special forces" missions. ERIK KRIPKE, 45, co-created the series and he wrote the first two episodes. He also created the TV series "Supernatural" and "Revolution".
Oy vey, is it really five years?
Aug. 11 was the fifth  anniversary of the tragic death of Robin Williams. I recently came across the 2018 Williams biography, "Robin," by DAVID ITZKOFF, 43, who will be one of the authors at the 2019 St. Louis Jewish Book Festival in November (see stljewishbookfestival.org for more details). In a section devoted to the film "Jakob: The Liar," in which Williams played a Jew, Itzkoff summed up Williams' connection to the Jewish community. He writes: "On face value, there might seem to be little common ground shared by an impoverished Holocaust victim [Jakob, the film's title character] and the Episcopalian son of a wealthy Midwestern auto executive [Williams] . But in his mind, Robin could justify it: he had grown up around Jews, worked with them, and embraced them as some of his closest friends; he liked to boast that he knew so much Yiddish, 'people tend think I'm Jewish'. He was fascinated with the otherness of Jews, admired them for their tenacity, and was furious with how they'd been treated by history."