Dan Fogelman's 'This Is Us' ending after six seasons. Here's why it's the right move
DAN BUFFA , SPECIAL TO THE JEWISH LIGHT
Published May 17, 2021
Great television shows can't stay around forever. They aren't created to be sustained for long periods of time. Think of them as a pinot noir grape growing in a vineyard's windy garden. A very fragile and hard-to-achieve thing just can't keep going. Creativity runs low, actors feel the need to spread their wings elsewhere, and the audience eventually will expect new and fresh ideas as the seasons start to pile up.
After the sixth season, which will conclude next spring, NBC's "This Is Us" will bring its story to a close. A finishing point. Creator Dan Fogelman is making the right call here. A time-hopping series about a big and unlikely Pittsburgh family named the Pearsons was bound to see the end. After all, a few pundits figured it would lose a lot of its appeal after the second season when the fate of family patriarch Jack (Milo Ventimiglia) was finally revealed. But it kept on going, allowing its great ensemble cast to find new strokes of genius in Fogelman's writing — which always seemed to connect emotionally.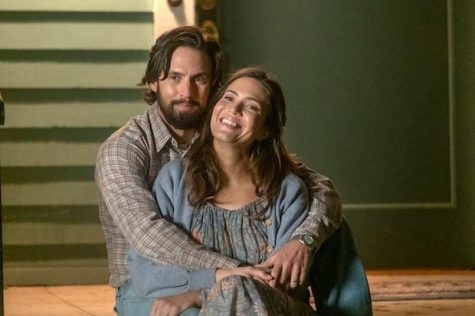 Here's the thing. "This Is Us" was the first network show to seriously grab my attention since "Grey's Anatomy." In a sea of similar-looking toys and setups, Fogelman's heartfelt coming-of-age (even in your 20s and 30s) tale resonated deeply and consistently. It gave Mandy Moore the best role of her career. You could say the same thing about Ventimiglia, whose biggest role beforehand was playing Rocky Balboa's son in the sixth movie of that franchise.
St. Louis' own Sterling K. Brown burst onto the scene with his powerful portrayal of Randall, an African American man abandoned by his own family at birth and adopted by the Pearsons, who are white. Chrissy Metz and Justin Hartley found their way into viewer's homes and minds for years to come after the pilot aired on Sept. 20, 2016.
Fogelman must have had plenty of family memories and material to draw on for the show. He grew up in an "endearingly dysfunctional" Jewish household, whose hilarity was put on display in his ABC sitcom, "The Neighbors." While Jews are well-known for pulling laughs out of their unusual family upbringing, Fogelman went for the heavy tears on his show. The screenwriter of hit movies like "Cars" and "Crazy Stupid Love," Fogelman got to explore the longtime effects that family can have with his NBC series.
No matter what he does from here on out, "This Is Us" will always be his opus to me, the "Sopranos" or "Mad Men" pinnacle of his career. A show that defined the different levels of growing pains for both kids and adults, especially ones attached to childhood trauma. In a sea of thousands of shows that come and go, he made a real dent.
It also managed to hit timely strokes with its storytelling. Without beating us over the head or preaching, the series is also among the first to tackle the pandemic and layer COVID-19 into its Season 5 plotlines in realistic ways.
I can't name another show that makes me as emotional as "This Is Us," and that's not easy to do. I don't hit play on a show wanting necessarily to weep endlessly, but we all strive for connection with any movie or show. Art can either pass you by or stay for a good long while. Fogelman's show never seemed to leave our living room, even after the hour-long show had concluded for that week.
It's going to walk away at the right time, though — and I have a feeling on how it's going to depart. Let's just say if the first few seasons covered the life and demise of Ventimiglia's Jack, the final hours will start to focus more and more on Moore's Rebecca, before ending with the three siblings. Whatever comes a year from now (the season finales always happen around May), Fogelman will make it count.
Great shows die all the time and for good reason, because staying too long leads to a concept becoming dried out and uninteresting. Six seasons has long been the sweet spot to pull the string on the parachute before your story starts retracing steps. "This Is Us" always makes its minutes count. This fall, the final trip with the Pearsons will begin.