U. City Hall of Famer Rick Stack to screen his social justice documentary Oct. 19
By Bill Motchan , Special to the Jewish Light
Published October 19, 2022
St. Louis native Rick Stack, a 2021 inductee into the University City High School Hall of Fame, will participate in an online discussion on Oct. 19 following a screening of a film he co-produced, "In the Executioner's Shadow," which explores justice, injustice and the death penalty.
Stack is an author, professor, and activist dedicated to social justice. After graduating from U. City High School in 1970, Stack earned a bachelor's degree in psychology from Indiana University. He earned his law degree from the University of Missouri. He did not become a practicing lawyer, but rather a supporter of the poor and fierce opponent of the death penalty.
In 1977, Stack created the Washington, D.C.-based Capital Area Community Food Bank. He also joined the School of Communications faculty at American University. "In the Executioner's Shadow," a 40-minute documentary, was released in 2018 and follows the lives of a former state executioner, a Boston Marathon bombing victim and parents of a murder victim who fought for the life of their daughter's killer.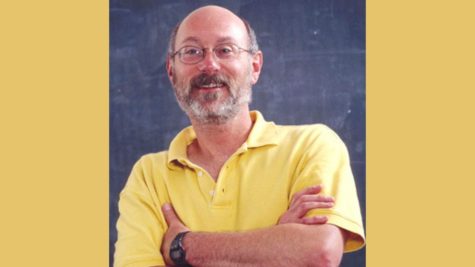 Stack's parents, Ida and Norman Stack, were prominent members of the St. Louis Jewish community. He visited his hometown recently for an event at U. City High School to honor hall of fame inductees. While in St. Louis, Stack also did some pitching during a pickup softball game with former classmates.
The screening of Rick Stack's documentary and following discussion are being hosted by the University City Public Library. The 7 p.m. online Zoom event is free. Email [email protected] to receive an invitation. Additional information is available here.