Broadway musical 'Soul Doctor' hitting two St. Louis screens upon debut. Here's where.
After hundreds of sold-out performances on Broadway and across the world, "Soul Doctor" is coming to the big screen. The movie musical, which was filmed live in Jerusalem, is a poignant and entertaining portrayal of how music and spirituality formed an unlikely friendship between rockstar Rabbi Shlomo Carlebach and legendary singer and activist, Nina Simone. Together their music woke up the world and brought to light the common struggles of the black and Jewish communities that still continue today.
"Soul Doctor"
Soul Doctor tells the story of Carlebach and his friendship with Simone. After his childhood escape from Nazi Germany, the young Shlomo formed an unlikely bond with musical icon and pioneer who introduced him to Soul and Gospel music, and a Jewish music and cultural revival was born.
Fusing his roots with his new inspiration, Carleback created a revolutionary musical sound, writing songs that continue to be the main body of Jewish musical standards.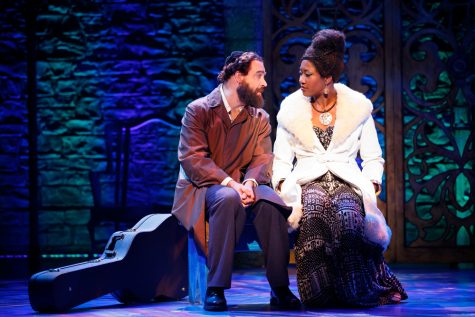 "The "Jewish Gospel/Soul" experience he introduced to the synagogue worship remains the most popular of services across all denominations of Jewish practice," said Susannah Heschel, Professor of Jewish Studies at Dartmouth College and daughter of civil rights icon Rabbi A.J. Heschel.
Additionally, audiences will be treated with a very special message at the beginning of the film's new theatrical release by Executive Producer Lisa Simone, who said, "Soul Doctor is a testament to the healing power of music. It is medicine for the soul, plain and simple. The kinship between Nina Simone and Rabbi Shlomo Carlebach demonstrates the influence we can have on each other when we look past our differences. Their impact on each other, and the world as we know it today, remains a beacon of what is possible when we follow our heart's calling no matter the odds."
Where to see "Soul Doctor"
A special nationwide screening of "Soul Doctor" will take place in more than 600 select theaters for one night only on June 13. The movie will be shown in just two local theaters on that day, the Galleria 6 Cinema in Richmond Heights and the Marcus Des Peres Cinema.