This story was originally published on JWA.com
This summer, my beach reads have taken a turn for the more picturesque. Tired after years of reading multiple books a semester in college, the text blurring as I highlighted yet another 100-page reading in preparation for an upcoming discussion, I returned this summer to graphic novels, a pleasure I discovered as a child.
Before you say, "Wait, are graphic novels really literature?," let me assure you that in terms of characters and plots, they are absolutely on par with more traditional literary novels. Instead of using an exceptional turn of phrase to convey some otherwise unspeakable feeling, the author uses images. That's what draws me most to graphic novels—the feelings they evoke, as well as the immersive experience they provide.
One thing that I especially love about graphic novels is how they can capture the nuances of experiences that might otherwise require pages of text to convey. The graphic novels in this list explore complex issues, like religious and gender identity, mental health, and belonging, and would all make for great summer reading:
Dancing at the Pity Party by Tyler Feder: Based on the author's life experiences, this book follows her in the time leading up to and after her mother's death when Tyler is 21. Important conversations about healing and mental health abound, but what stuck with me most was the modern-day Jewish representation of grief. As a child, I lost my father and grandmother in short succession, and despite reading many stories of people going through the process of grief, never have I felt as seen as reading the funny and raw story of Tyler's loss, which incorporates Jewish elements of the mourning process, like sitting shiva, that were absent in other books.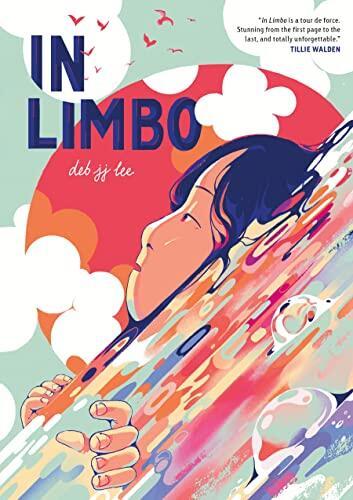 ​​​In Limbo by Deb JJ Lee: Though not a Jewish story, I found many parallels between this memoir and my experience of growing up Jewish. Deb struggles with fitting in both in her mostly white school and within her Korean community, too outside the norm for either experience: she neither speaks Korean nor looks like her white classmates. As someone who has at times struggled to feel like I belong in both the secular mainstream and the Jewish community, this feeling of teenage otherness resonated. A central part of this story is the role of double eyelid surgery in Asian communities, a procedure done to create a "second eyelid" to adhere to Western beauty standards, paralleling the nose job that some young Jewish women contemplate.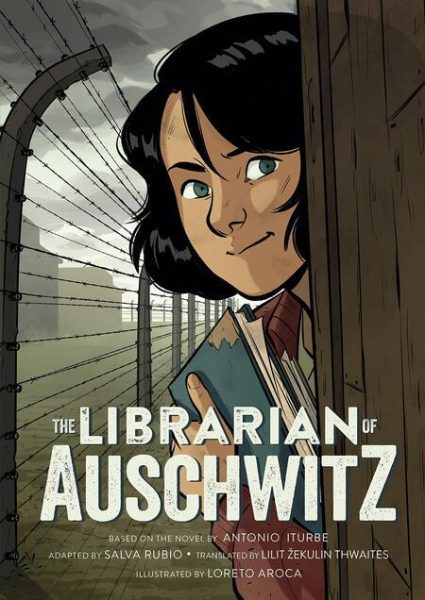 The Librarian of Auschwitz  by Antonio Iturbe, adapted by Salva Rubio, translated by Lilit Zekulin Thwaites: A heavier read that is based on a true story of the Holocaust, this text visually tells the story of fourteen-year-old Dita, who is offered the unofficial position of librarian when she and her family are relocated to the Terezín concentration camp. The story is adapted from a 400-page novel by the same name. Despite the length, I recommend reading both, as each text reflects different facets of Dita's story: while the book goes into more details about her specific experiences and the nuances of her relationships, the graphic novel is better able to capture the enormity of the feelings she faces, with stunning renderings of her fears and hopes as she tries to survive.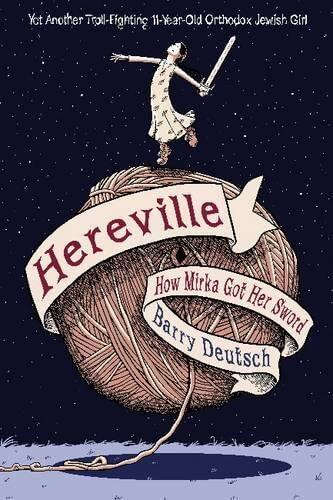 Hereville by Barry Deutsch: An older release, but nevertheless worth mentioning. Mirka Hershberg is a sword-wielding heroine who protects her Orthodox community of Hereville from many threats. The series features dragons, preteen hijinx, and Jewish culture, making it a great book to pick up for a few hours of escapism.
Rain by Joe Hill and David M. Booher, illustrated by Zoe Thorogood: The premise of this book is simultaneously outlandish and, in the era of climate change, metaphorical for a larger disaster: instead of rain, sharp and deadly needles fall from the sky. The downpour of needles reminded me of the many tragedies that Jews have endured, as well as the reckoning we'll all have in adapting to our future climate. Our protagonists, Honeysuckle and Yolanda, about to move in together, are thrust into this new world. While filled with gore (and not for the faint of heart), this book makes readers reflect on what they would do in extraordinary times and how to stay true to themselves in the process. Despite her soft name, Honeysuckle— is a strong female protagonist who reminds us all how, even in the face of impossible circumstances, we can still defy the patriarchy.
So, even if you've never read a graphic novel before, why not consider adding one of these gems to your summer reading list?