Adam Sandler bringing his comedy tour to St. Louis
Jordan Palmer, Chief Digital Content Officer
Published December 14, 2022
Think of it as eight crazy nights of Hanukkah all wrapped into one! Jewish comedy legend Adam Sandler is coming to St. Louis in early 2023, for one night only. On Wednesday, Sandler announced he's extending his current comedy tour to 11 new cities, including St. Louis. He will be at the Enterprise Center on Friday, Feb. 10th.
Tickets go on sale Friday, Dec. 16 at livenation.com.
Sandler has been performing to sold-out audiences on this recent tour across the United States and Canada.
Sandler to receive Mark Twain Prize for American humor
The Kennedy Center for the Performing Arts announced Tuesday that the Sandler would be honored with the Mark Twain Prize for American Humor at a ceremony in March. The prize is presented annually to individuals "who have had an impact on American society" similar to that of the 19th-century novelist and humorist, "who startled many while delighting and informing many more with his uncompromising perspective on social injustice and personal folly."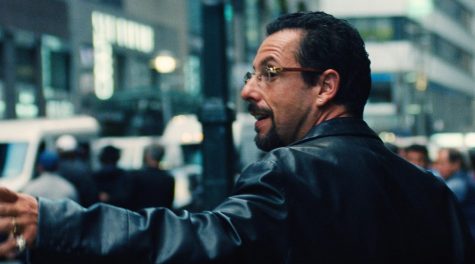 Sandler, 56, got his start as an actor on "The Cosby Show" and was a cast member on "Saturday Night Live" for five years, before eventually starring in a slew of blockbuster comedy movies in the 1990s and early 2000s, including "Happy Gilmore," "Big Daddy," "The Wedding Singer," "50 First Dates" and "Click."
Sandler has also given critically acclaimed dramatic performances, such as one in 2019's "Uncut Gems," in which he played a frenetic Jewish jeweler with a gambling addiction. Others include roles in Paul Thomas Anderson's "Punch-Drunk Love" (2002), Noah Baumbach's "The Meyerowitz Stories" (2017) and Jeremiah Zagar's "Hustle" (2022).