5 Israeli TV series now streaming on ChaiFlicks for 30% off
Published October 27, 2022
If you are just sitting around waiting for another season of Fauda, give yourself a real introduction to Israel's best TV series with these five award-winning Israeli series currently streaming exclusively on ChaiFlicks, a streaming platform dedicated to Jewish and Israeli entertainment.
St. Louis Jewish Light readers enjoy 30% off annual subscriptions to ChaiFlicks, the world's largest Jewish streaming service, with code 'JLIGHT30' at checkout.
1. Unchained ("Matir Agunot"): Shtisel and Unorthodox get a detective twist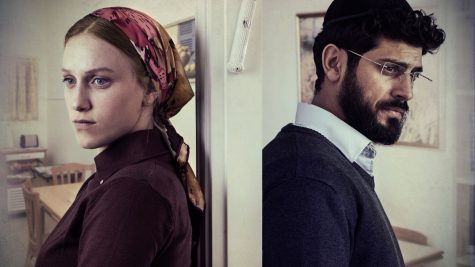 Television series exploring the Orthodox way-of-life have become wildly popular over the past few years. Unchained gives that genre the detective-drama treatment to stellar results. And did we mention it stars Israeli hunk Aviv Alush, AKA Noam from 'The Beauty and the Baker'?
The series also deals with the very real subject of agunot: women who are bound in marriage by the laws of halachah, and whose husbands either might be missing or refusing to give them a gett — a divorce by jewish law.
As detective/Rabbi Joseph Morad (Alush) tries to resolve these women's cases, he finds that a mysterious secret threatens to destroy his own family and marriage. In between Joseph's detective work and family drama, Unorthodox sheds light on many of Israeli society's fault lines, like the divisions between secular and religious Israelis, between Mizrachi and Asheknazi Jews, and the struggles facing religious Judaism in the face of modernity.
Watch Unchained starring Aviv Alush, now streaming exclusively on ChaiFlicks.
2. Checkout ("Kupa Rashit"): Your Israeli Cousin's Favorite Comedy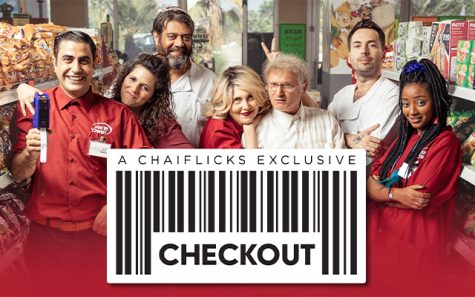 Most likely your Israeli cousin's favorite comedy. Checkout, known as Kupa Rashit in Israel, is the country's most popular comedy for three years running. With its ensemble cast and daily life shenanigans, it tackles Israeli life with humor, chutzpah, and sophistication. Think The Office in an Israeli supermarket — and Checkout is as funny as that sounds. Plus, there are 2 seasons with 20 episodes each ready for you to binge.
Watch two full seasons of Checkout now streaming exclusively on ChaiFlicks, before season 3 airs starting December 13 (just in time for Hanukkah!).
3. The New Black ("Shababnikim"): Yeshiva Boys Gone Wild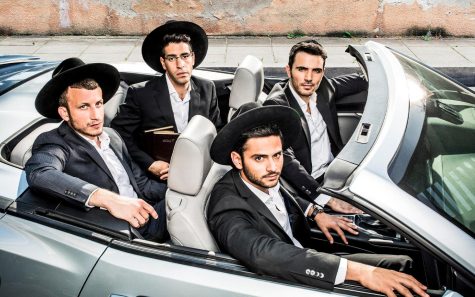 Who knew Yeshiva boys could be this funny? Set in a prestigious Jerusalem yeshiva, The New Black follows four yeshiva buchors – yeshiva students – who've gone off the righteous path in search of the good life, laughs and a proper shidduch.
While most shows that tackle Orthodoxy are somber, The New Black is a laugh out loud comedy. Its four lead characters are both funny and clueless, and sometimes in profound search for truth — just like any regular college student, only dressed in all-black suits. Two full seasons are waiting for you to discover the Yeshiva's funny fab four.
Watch two full seasons of The New Black, now streaming exclusively on ChaiFlicks.
4. Asylum City ("Ir Miklat"): CSI Tel Aviv with a Middle Eastern flair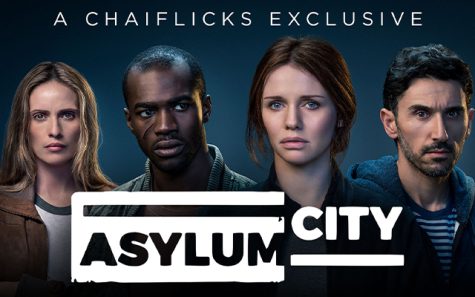 Tel Aviv finally gets an outstanding police procedural in this thriller from Yes Studios, the producers behind international hits Fauda and Shtisel.
Led by Doron Ben David, who's most known for his role as Steve in Fauda, Asylum City follows a murder investigation that quickly spirals into an epic ride through Tel Aviv's grimey back streets, exposing crime and corruption at every turn.
Watch Asylum City, now streaming exclusively on ChaiFlicks.
5. Bonus: Significant Other ("Kacha Ze")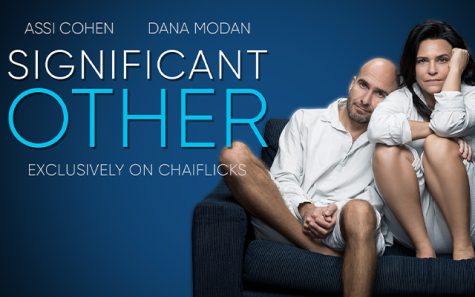 Assi Cohen is Israel's most prominent comedian and performer. From Eretz Nehederet (Israel's version of SNL) Hatufim — the original drama that inspired America's Homeland — he is a household name in the holy land.
In Significant Other, Cohen reunites with equally brilliant writer and actress Dana Modan to create this later-life sequel to their early 2000s rom-com hit Love Hurts, in a series dubbed "quintessentially Israeli" by Haaretz.
A sophisticated rom-com set in Tel Aviv, Significant Other follows two lonely neighbors in their late 40's – a single woman (Modan) and a newly divorced man (Cohen) – who find themselves living next door to each other and hesitantly embark on an obstacle-filled relationship which reflects how precarious life can be.
Significant Other starts streaming exclusively on ChaiFlicks November 10, but you can go catch the trailer on the ChaiFlicks website