5 essential Daniel Day-Lewis roles to celebrate the Jewish actor's birthday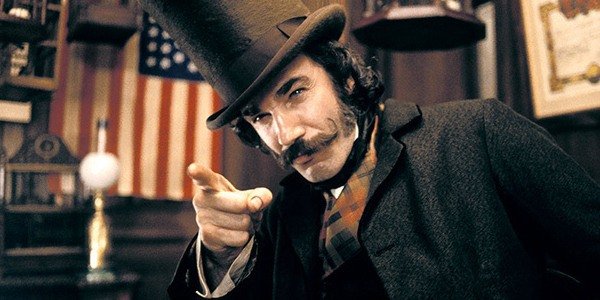 DAN BUFFA, SPECIAL TO THE JEWISH LIGHT
Published April 29, 2021
Arguably the greatest actor of his time, Daniel Day-Lewis turned 64 years old today. For a thespian, that's still a good punching weight for him to snag another Oscar or two before he decides to go full-time as a shoe cobbler in Ireland.
Born to a Jewish mother and raised in England (he has British and Irish citizenship), Day-Lewis has collected three best actor Academy Awards for his performances in the following films: "My Left Foot" in 1989, "There Will Be Blood" in 2008 and "Lincoln" in 2012. Overall, he's been nominated for seven Oscars, including phenomenal work in the often forgotten "In the Name of the Father."
Picking five performances out of this guy's catalog is like going to the bakery at six in the morning and trying to pick just a few delicious pastries or bagels. But every writer should strive for the impossible, so allow me to inform you of the five essential Daniel Day-Lewis roles. As I mix a milkshake (Paul Dano just left the room), let's get going.
Bill "The Butcher" Cutting in "Gangs of New York"
This was scenery-chewing, larger-than-life, 100% method Day-Lewis at his best. Playing the adversary of the heroic revenge-seeking Amsterdam Vallon, the actor tapped into his greatest character asset: the cerebral and methodical villain. According to the crew, he stayed in character as "The Butcher" the whole time on set, listening to Eminem between scenes to stay embroiled. That's a different level of dedication.
Danny Flynn in "The Boxer"
Jim Sheridan's 1997 Irish rebellion/boxing flick gets richer with each viewing, with all of its power spinning on Day-Lewis' ex-pugilist. After serving 14 years for the IRA (Irish Rebellion Alliance), Flynn opens a gym and tries to get back in the fighting game, but sees outside forces and old habits luring him back in. All of this sounds overly familiar, but Sheridan and Day-Lewis, along with Emily Watson and Ken Stott, made it something more impactful and emotional. Great acting can take material to another level, and Sheridan's film is no different. A lived-in and thought-provoking tale about outrunning your past while paving your future. Just thrilling. The climax will have you holding onto your seat.
Gerry Conlon in "In the Name of the Father"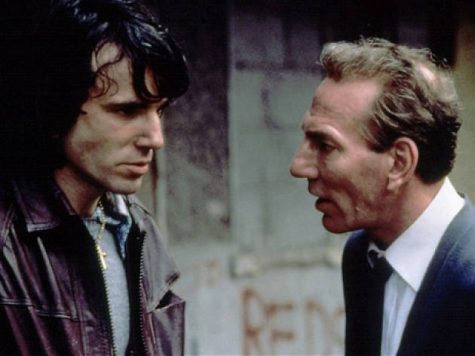 If you could give two men a pair of Oscars for playing father and son so intuitively that it seemed real, the Academy should have invented such an award and given it to Day-Lewis and the late Pete Postlethwaite. Once again playing a man mixed up with the IRA, Day-Lewis's Gerry has criminal nature in his blood but pleads innocence — even after a coerced confession — on the charge of bombing a pub. So the authorities throw his father (Postlethwaite) in jail. It's deliberately slow-moving and heart-wrenching, seeing a man try to free his innocent father instead of them both dying behind bars. Made in 1993 and still holding up today, this is a great drama/thriller hybrid.
Hawkeye (Nathaniel Poe) in "The Last of the Mohicans"
When you pair a top-flight director like Michael Mann with an actor working at the top of his game, mixing in the French and Indian War conflicts, this is the rousing specimen that you get. "Mohicans" is an action, drama and thriller thrown together into a running time that never quite slows down. Wes Studi is the villain of the decade and Madeleine Stowe's coveted daughter of a British colonel makes the second half run hard and fast. Day-Lewis is the glue here, playing the American stuck between the people whose lifestyle he has adopted, and the woman who has stolen his heart in the middle of a war.
Abraham Lincoln in "Lincoln"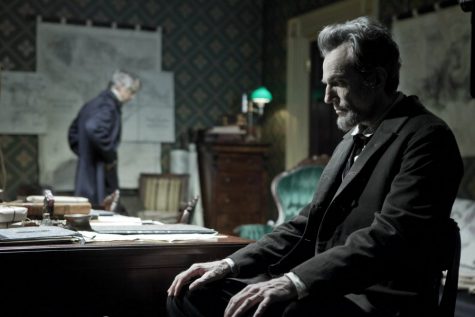 Steven Spielberg teaming up with Day-Lewis to make a movie about the greatest president of all time was a home run before production got underway, but the actor dug so deep into Honest Abe's persona that you forgot where the performer began and the great historical mind ended. The look, the walk and the manner of speaking were all top-notch. When you take into account the film came out right as Barack Obama was securing his second term, all the weight was on Day-Lewis (not the impeccable cast) to not just give a good performance, but one that was transformative. Bravo. Now, cinema-wise, he is Abraham Lincoln.
Honorable Mentions
Daniel Plainview in "There Will Be Blood" and Reynolds Woodcock in "Phantom Thread."
The latter role, from Paul Thomas Anderson's 2017 film about a fashion designer's romance with one his subjects, marks Day-Lewis's last completed work. He's only played in 18 movies, with the other 12 credits being early television roles and uncredited work.
With this actor, anything you pick will surely be gold. Over a career that started (unofficially) in 1971 and will continue when Martin Scorsese or Anderson rings his phone, Day-Lewis has been nominated for an award 95 times and won on 144 occasions. Think about it: 18 movies, three Oscars, seven nominations.
You could say Day-Lewis picks his parts stubbornly. Thank goodness for that. Now get him a role with Frances McDormand, so the credits can announce that between the two leads, there are six Oscars for the acting top prize between them!