2021 Summer Arts Guide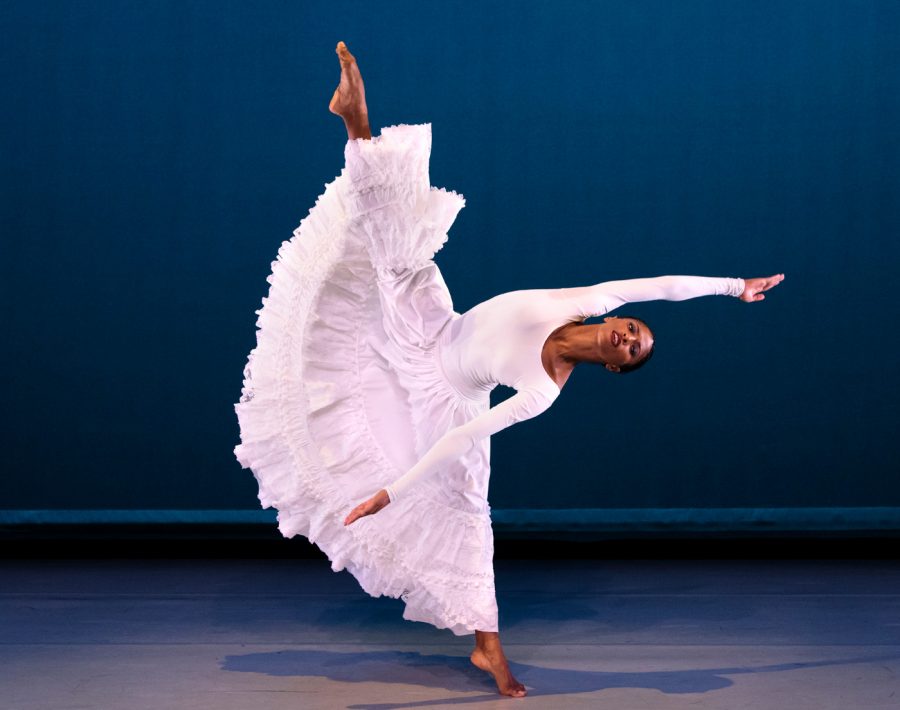 Editor's note: The 2021 Summer Arts Guide was made possible with the generous support of the Kranzberg Arts Foundation.
Finally, it seems, life is getting back to the way it was before the COVID-19 pandemic. One testament to that: the reopening of St. Louis area theaters, clubs, museums and other arts and entertainment venues that were forced to shut down when health officials restricted the number of people who could gather.
And while this summer might not quite be a complete return to how things were pre-COVID – many arts organizations are maintaining social distancing precautions and performing outdoors or waiting until fall to open– there's no shortage of fun arts and entertainment activities for all of us to enjoy this summer.
Here are more than 25 that take place between now and Labor Day weekend.
---
June
Several exhibitions that opened earlier this year at the St. Louis Art Museum will continue through the summer months. They include "Nubia: Treasures of Ancient Africa," on view in the main exhibition galleries through Aug. 22 and "Currents 119: Dana Levy," which continues through Aug. 15. "Signed in Silk: Introducing a Sacred Jewish Textile," an exhibition highlighting the 2019 acquisition of a 1755 Torah Ark Curtain, closes on Oct. 3. In addition, opening June 11 is "Reinstallation of Native American Art from the Southwest," which focuses on historic and contemporary art from the region, including ceramics, textiles and baskets highlighting some of the most iconic and innovative styles of Indigenous art from North America. Visit slam.org for more information.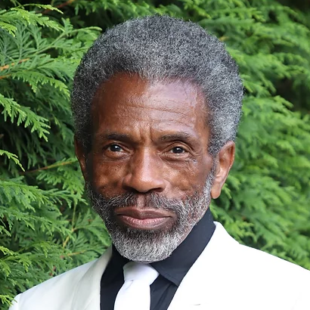 Shakespeare Festival St. Louis will present "King Lear," starring Tony, Emmy and Grammy award winner Andre De Shields (Broadway's "Haestown" and "Wiz") June 2-27. The Shakespearean tragedy chronicles King Lear's slow descent into insanity, which occurs after he disposes of his kingdom through bequests to two of his daughters who perpetually flatter him while a third daughter, who is truthful, refuses to do so. The play examines the correlation between appearances and reality as well as the result of putting too much trust in appearance rather than reality. Because of COVID, advanced reservations are required to attend all performances so that the audience can be seated in pods of no more than six people, space six-feet apart. Tickets are free, though preferred blanket and chair seating are available for purchase. Reservations for free pods will open every Monday at noon for the coming week. Performances are held nightly (except Mondays) at 8 p.m. at Shakespeare Glen in Forest Park (just off Fine Arts Drive on the east side of Art Hill between the St. Louis Zoo and the St. Louis Art Museum). Also because of COVID, there will be no pre-performance Green Show. For more information, visit stlshakes.org or call 314-287-3348.
The Repertory Theatre of St. Louis is presenting "Mlima's Tale," by Pulitzer Prize-winning playwright Lynn Nottage, at COCA's Berges Theatre through July 11. The play tells the story of Mlina, an elephant struck down by poachers for his magnificent tusks. Beginning in a game park in Kenya, the play tracks the trajectory of Mlima's tusks through the ivory trade market while Mlima's ghost follows close behind—marking all those complicit in his barbaric death. Tickets range from $20.50 to $99. For more information, go to repstl.org or call 314-968-4925.
Opera Theatre of St. Louis moves all of its performances outdoors this season, rotating four operas and a few special operatic programs through June 20. Unfortunately, all of the operas are sold out, but OTSL has launched an initiative called "Phyllis' Seats," which offers 30 free tickets per performance that may be reserved online or by phone beginning at 12:30 p.m. two days before every show. 
Performed in repertory, the 2021 season features "Gianni Schicchi" by Giacomo Puccini performed June 2, 6 and 11; "Highway 1, U.S.A," by William Grant Still, June 4, 9, 13 and 17; La Voix Humaine by Francis Poulenc, June 5, 14 and 20; and New Works, Bold Voice Lab – three world premieres — June 10, 12, 16 and 18. All operas begin at 8 p.m. (there are no matinees this year). 
"I Dream a World," a partnership between OTSL and the Missouri Historical Society, commemorates Juneteenth on June 15 at 6 p.m. on the North Lawn of the Missouri History Museum in Forest Park. This event is free, but registration is required at opera-stl.org/dream. Centerstage, a young artist's showcase, will be performed June 19 at 8 p.m. and June 20 at 1 p.m. Picnics can be pre-ordered and enjoyed before the night's show. Performances will be held on an outdoor stage adjacent to the company's usual venue at Webster University's Loretto-Hilton Center, 130 Edgar Road in Webster Groves.
For more information, call 314-961-0644 or visit opera-stl.org.
Circus Flora will perform a 75-minute variety show, "The St. Lou Revue," which features many of St. Louis' best acts and takes place one weekend only June 4-6, in the Big Top in Grand Center, 3401 Washington Blvd. Shows are June 4 at 7 p.m.; June 5 at 3 and 7 p.m. and June 6 at noon and 4 p.m. Tickets range from $20 to $90 at metrotix.com.
The Ashleyliane Dance Company (ADC) performs "Environmental Intelligence" a two-part concert including a virtual show at 7:30 p.m. Saturday, June 5 and an in-person performance 5:30 p.m. Sunday, June 6, in a socially distanced theater setting at The Grandel, (the latter will also be available as a virtual viewing a week later) located at 3610 Grandel Square in Grand Center. The June 5 performance features work from ADC Artistic and Executive Director Ashley L. Tate and Thomas Proctor, and the June 6 ​event features a collaborative work in progress from Ashley L. Tate and That Uppity Theatre Company Artistic Director Joan Lipkin. Combining dance and spoken narrative, the performances aim to bring awareness to climate change and environmental justice issues. Tickets are $20-$35, available at www.ashleyliane.com/environmentalintelligence.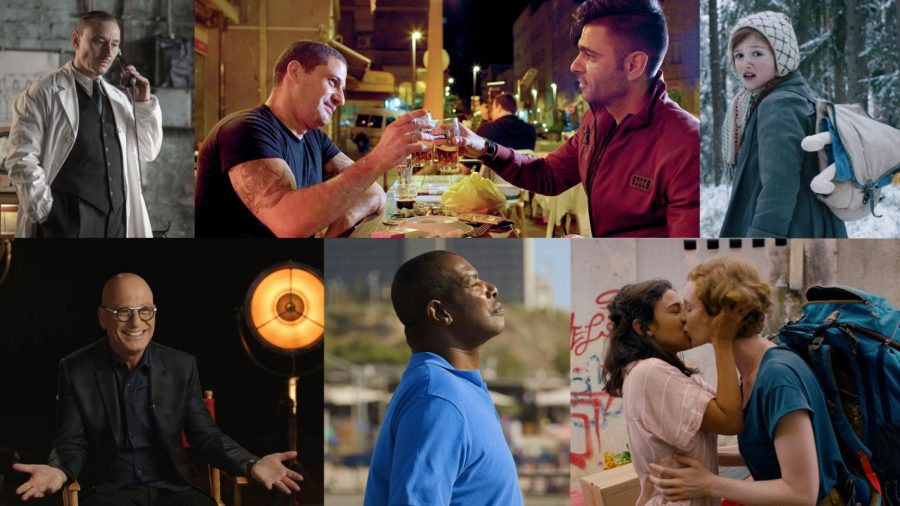 The 26th Annual St. Louis Jewish Film Festival will be held virtually, from June 6 to 13. The festival will present a selection of 13 documentary and feature films from around the world. While all films depict a piece of the Jewish experience, the themes are universal and meant to be appealing to all, regardless of faith. The festival also offers discussions with filmmakers and others associated with the films. Films will be available for viewing throughout the festival and screened virtually through the film platform, Eventive.  An all-access festival pass can be purchased for $95. Individual films are $14 each. View the complete film festival schedule and buy tickets at stljewishfilmfestival.org.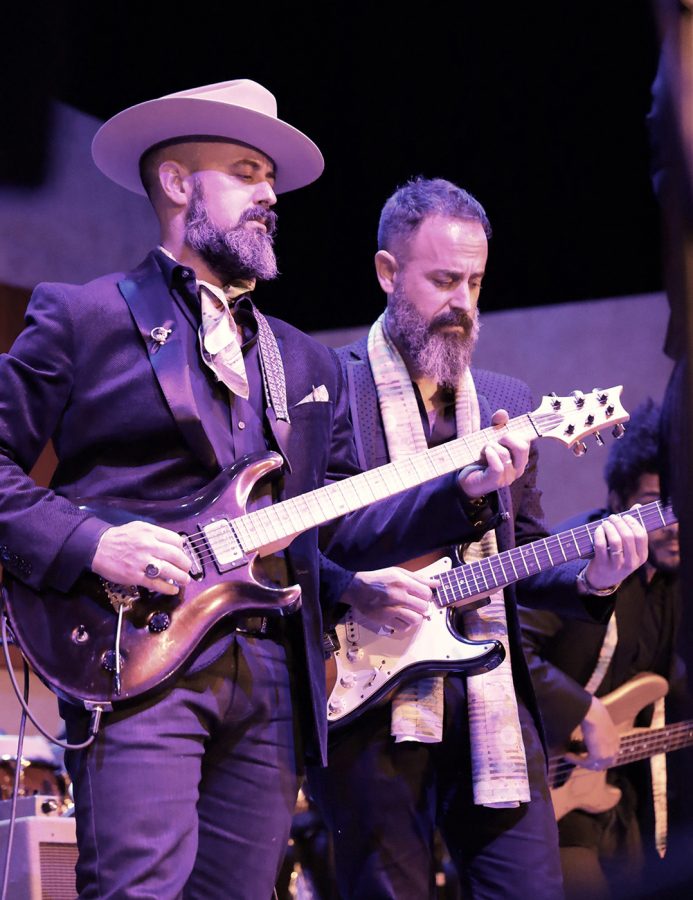 The pandemic may have been the inspiration for live music lovers to create safe ways to feed their fix, but it turned out the Open Air shows at The Grandel were a keeper. Presented by the Kranzberg Arts Foundation, these weekend shows feature some of the area's best musicians, including two "unplugged' jazz brunch concerts (seatings at 11 a.m. & 1 p.m.) on Sunday, June 13 with the Brothers Lazaroff. All of the action takes place under a well-ventilated tent outside The Grandel. In addition to a $10 ticket, food or beverage purchase is required. For more information, go to www.kranzbergartsfoundation.org/open-air/ or for tickets, metrotix.com.
Another pandemic pivot, in an effort to maintain social distancing, turned drive-in movie parking lots into concert venues. Drive-In St. Louis is continuing that pivot this summer, with several local and national live-music shows, including "An Evening with Wynonna Judd" on June 17 at 8 p.m. Tickets range from $37.50 for a single admission to $99.95 for general admission carload with a 10 X 15 Private Party Pad next to the car to set up chairs. VIP packages are also available. For more information, go to driveinstl.com.
Dance St. Louis holds the 13th Annual Emerson Spring to Dance Festival June 25-27 at the Kranzberg Arts Foundation's The Big Top in Grand Center. Bringing together 14 professional dance companies, including dancers from Alvin Ailey American Dance Theater, Miami City Ballet, Owen/Cox Dance Group and the Boom! Crack Dance Company, the festival showcases a range of dance styles. Evening performances are 7:30 to 9 p.m. on Friday, Saturday and Sunday, with matinee performances from 2:30 to 4 p.m. on Saturday and Sunday. Tickets are $25, but only available for purchase in socially distant seating pods: $50 for 2-person pods, $75 for 3-person pods, $100 for 4-person pods, and $125 for 5-person pods. Tickets are on sale via Metrotix at 314-534-1111 and metrotix.com.
---
July
There's mini-golf and then there's mini-golf at the Sheldon Concert Hall and Art Galleries, which features creative, one-of-a-kind installations from area artists, designers and engineers all fashioned into a nine-hole course. For example, Hole No. 2 asks golfers to sink their ball on a giant chessboard, like the one at St. Louis' World Chess Hall of Fame, with large-scale pieces adding an element of difficulty, while surrounded by images from Kingside Diner, the museum's chess-themed restaurant. Even better, all golfers will get access to a QR code for a free beverage at a Kingside Diner location. The fun starts on July 2 and runs through Sept. 5. The cost is $10 for adults and $7 children for 12 and under (Sheldon members pay $2 less). Tickets are available through Metrotix at 314-534-1111 or metrotix.com or at TheSheldon.org.
Let Them Eat Art, Maplewood's whimsical tribute to France's Bastille Day, will take place in downtown Maplewood Friday, July 9, from 6-10 p.m. The free event features live art demonstrations by regional artists, live music, kid's activities and food and drink by Maplewood's food purveyors. Shops will be open late for perusing. For more info, go to cityofmaplewood.com.
Union Avenue Opera returns in-person this month,  offering audiences the opportunity to see two classic, beloved operas in one week: Offenbach's "Les contes d'Hoffmann" and Rossini's "Il barbiere di Siviglia." Both will be performed at  The Big Top, operated by the Kranzberg Arts Foundation in Grand Center district. In addition, matinee performances are now available for the first time in eight years. "Les contes d'Hoffmann" will be performed July 21 and 24 at 7:30 p.m. and July 23 at 2 p.m. while "Il barbiere di Siviglia" will be performed July 22 & 23 at 7:30 p.m. and July 24 at 2 p.m. Due to social distancing, there are limited tickets available this summer – tickets, ranging from $25 to $55, will only be available in blocks of 2, 3, or 4 tickets (there are also two blocks of 5). For tickets and more info, go to unionavenueopera.org.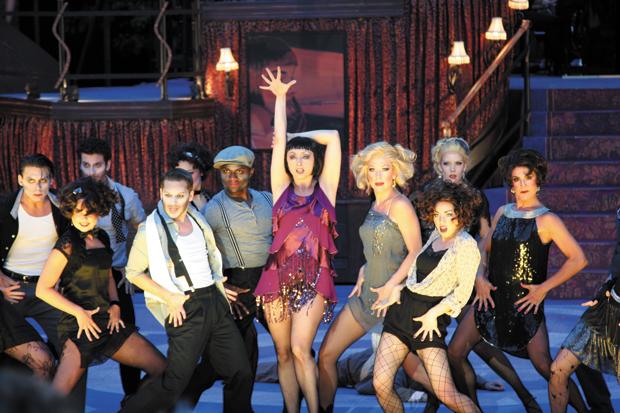 From July 26 to Aug. 1, The Muny kicks off its shortened, five-show season in Forest Park with "Smokey Joe's Café," the musical revue set in St. Louis' own Gaslight Square and showcasing top pop, rock and rhythm and blues hits from the 1950s and '60s, including "Jailhouse Rock," "Spanish Harlem," "Stand By Me," and "Love Potion No. 9."  Shows start at 8:15 p.m. and tickets ($18 to $110) are available at Metrotix (314-534-1111 or www.metrotix.com). Due to the pandemic, The Muny says social distancing will be required at all times, and patrons will be ticketed in groups of six or fewer, with a minimum distance of three feet between parties in all directions. Fully vaccinated patrons are not required to wear masks. Those who are not yet fully vaccinated are strongly encouraged to wear masks, unless actively eating or drinking. Free seats will be available during the Muny's season — on a first-come, first-served basis. 
Max & Louie Productions present the St. Louis premiere of "Tiny Beautiful Things," based on the bestselling book by Cheryl Strayed (author of "Wild") and adapted for the stage by Nia Vardalos (writer and star of "My Big Fat Greek Wedding") at the Grandel Theatre July 29-Aug. 8. The play follows Sugar, an online advice columnist, who uses her own personal experiences to help readers who pour out their heart to her. Tickets, at $35 to $55, will go on sale June 14 at metrotix.com or you can call 314-534-1111. For more info and performance times, go to maxandlouie.com.
COCA is presenting "Billy Elliot!" two ways this summer – in person and virtually. Set in a village in northeast England during the miners' strike of 1984/5, the play tells the story of a young boy who transcends class and circumstance to become a ballet star, albeit with many obstacles along the way. In-person performances, at $22 a ticket, take place July 30-Aug. 1 while the virtual show is available to view July 30-Aug. 5 at cocastl.org.
"Full House" and "America's Funniest Home Video" fans rejoice: Bob Saget is coming to town. He will do two shows of his signature brand stand-up at 7:30 and 10 p.m. July 30-31 at the Helium Comedy Club at the St. Louis Galleria. The shows are for mature audiences (18 and older). Tickets are $35-$45 and can be gotten at st-louis.heliumcomedy.com.
Blues rockers the Black Crowes will play at the Hollywood Casino Amphitheatre July 31, after having to postpone an earlier show there last summer. Tickets start at $49 and go up, as in way up, from there. For more information and tickets, go to thehollywoodcasinoamphitheatre.com.
---
August
The Muny continues its season with four additional shows: "The Sound of Music" (Aug. 3-9), "Seven Brides for Seven Brothers" (Aug. 12-18), "On Your Feet: The Story of Emilio and Gloria Estefan" (Aug. 21-27) and wrapping up with "Chicago" (Aug. 30-Sept. 5). Shows start at 8:15 p.m. and tickets ($18 to $110) are available at Metrotix (314-534-1111 or www.Metrotix.com) or come early to grab a free seat. For more information, visit www.muny.org.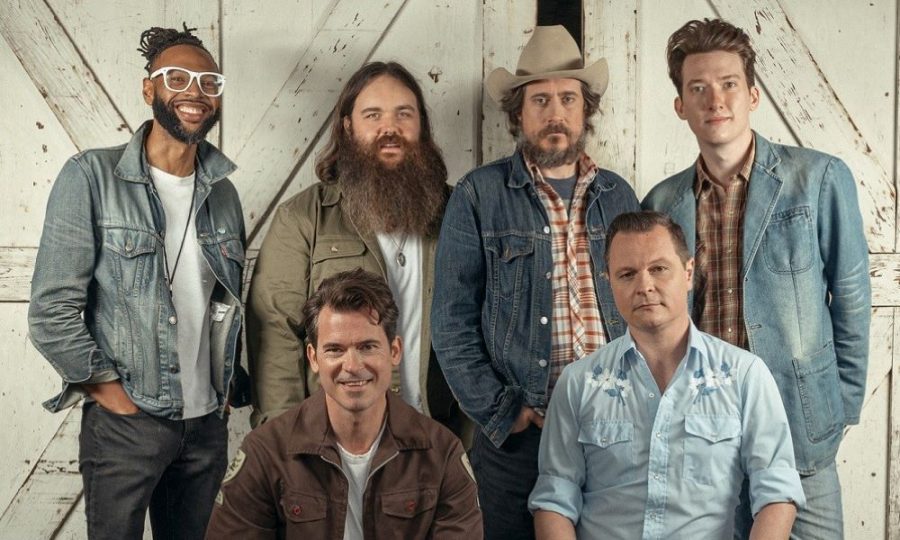 The Open Highway Music Festival marks its 10th anniversary with a new location, at Chesterfield Amphitheatre, 631 Veterans Place Drive (for its first nine years, the festival was held at Off Broadway). From Aug. 5-8, the festival brings four days of rock, Americana, country, and indie music. A few of the groups appearing at this year's festival are Old Crow Medicine Show, Son Volt, Whitey Morgan, Watchhouse and Alexandra Kay. Festival passes are $111, and daily tickets are also available for $41. For tickets or more information, visit openhighwaymusic.com.
Stray Dog Theatre brings "Art" to the stage Aug. 5-21 on the lawn of the Tower Grove Abbey (2336 Tennessee Ave. in the Tower Grove East neighborhood). The play, by Yasmina Reza with adaptation by Christopher Hampton, tells the story of three longtime pals whose friendships are put to the test when one of them buys an expensive piece of art. The production is directed by Stray Dog Theatre Artistic Director Gary F. Bell, and features Jeremy Goldmeier, Stephen Peirick and Ben Ritchie. Tickets are $25; call 314-865-1995 or visit www.straydogtheatre.org for more information.
Stages St. Louis offers a return engagement of "Always . . . Patsy Cline" Aug. 6 to Sept. 5 at the Ross Family Theatre at the Kirkwood Performing Arts Center. The country music icon is brought to life in this musical, which features many of Cline's most beloved songs. Tickets are $50 to $75 at stagesstlouis.org or 314-821-2407.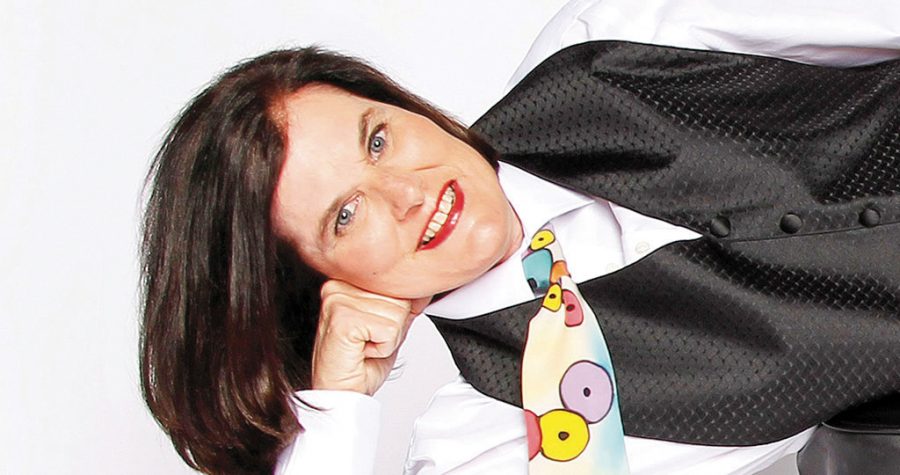 Comedian and author Paula Poundstone performs at The Sheldon Concert Hall on Aug. 13 (rescheduled from January). Poundstone's résumé includes winning American Comedy Award for Best Female Standup Comic, voicing a character in the 2017 Disney/Pixar film "Inside Out" and being a regular guest on NPR's weekly quiz game show "Wait, Wait…Don't Tell Me!" Tickets are $40-45, and available at Metrotix (314-534-1111 or www.metrotix.com). For more information, visit www.thesheldon.org.
For some indie music fans, this summer's concert lineup includes a must-see pairing of Wilco and Sleater-Kenney on Aug. 13 at St. Louis Music Park (a 4,500 seat, multipurpose outdoor concert venue in Maryland Heights, located at the Centene Community Ice Center, the practice home of the St. Louis Blues). Tickets are $35-$95, available at www.ticketmaster.com. The following day, Aug. 14, St. Louis favorite The Urge rocks the venue during 105.7 The Point's Big Summer Show, which also includes Soul Asylum, Local H and Juliana Hatfield. Tickets start at $29.50, available through ticketmaster.com.
The 10th annual St. Louis Fringe Festival runs Aug. 13-22 and features an array of original material in multiple genres of the performing arts — offered virtually this year. Check out stlouisfringe.com for more information and tickets prices.
The Robert Cray Band beckons blues fans to Chesterfield Amphitheatre at 6 p.m. Aug. 17. Cray was inducted into the Blues Hall of Fame, and he received the Americana Music Lifetime Achievement Award for Performance in 2017. Tickets are $39.50-$59.50. For tickets or more information, visit  www.chesterfieldamphitheater.com.
The Helium Comedy Club at the St. Louis Galleria welcomes actor, comedian and producer Jeremy Piven for five performances Aug. 19-21. Perhaps best known for playing Ari Gold in "Entourage" — for which he won three Emmys and a Golden Globe — Piven has a host of film and TV credits. Tickets are $35 (or $55 for VIP Meet and Greet tickets), available at st-louis.heliumcomedy.com.
Maroon 5's tour visits Hollywood Casino Amphitheatre Aug. 18 (another concert rescheduled from a 2020 date). Like them or not, the band probably needs no introduction, with more than 120 million records sold — and top-20 hits like "This Love," "She Will Be Loved," "Makes Me Wonder" and "Moves Like Jagger." Tickets start at $64.50, available at www.livenation.com.
About the Contributors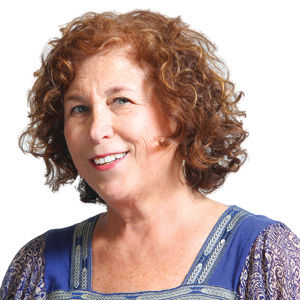 Ellen Futterman, Editor-in-Chief
A native of Westbury, New York, Ellen Futterman broke into the world of big city journalism as a general assignment reporter for the Los Angeles Herald-Examiner...
Bill Motchan, writer/photographer
Bill worked in corporate communications for AT&T for 28 years. He is a former columnist for St. Louis Magazine. Bill has been a contributing writer...