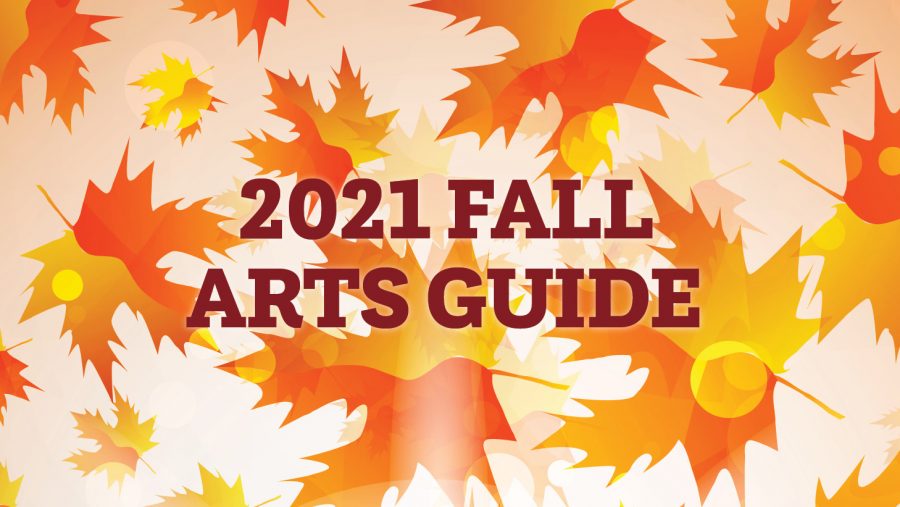 The 2021 Fall Arts Guide is made possible by the generous support of the Kranzberg Arts Foundation.
Fall has traditionally been a time when performances and exhibitions return to theaters, concert halls, galleries, arenas and the like, signaling that a new arts season is beginning.
That is our hope as we lift the curtain on the 2021  fall arts season, though as COVID-19 cases continue to rise in the St. Louis region and elsewhere, some concerts and performances scheduled for fall have been canceled already and more may follow because of safety concerns and new protocols. 
Hopefully, most of the offerings listed in these pages will take place. Now that more venues are requiring proof of vaccination and or a negative COVID test taken prior to entry, chances seem better than 50-50 the show will go on. 
Let's hope. 
SEPTEMBER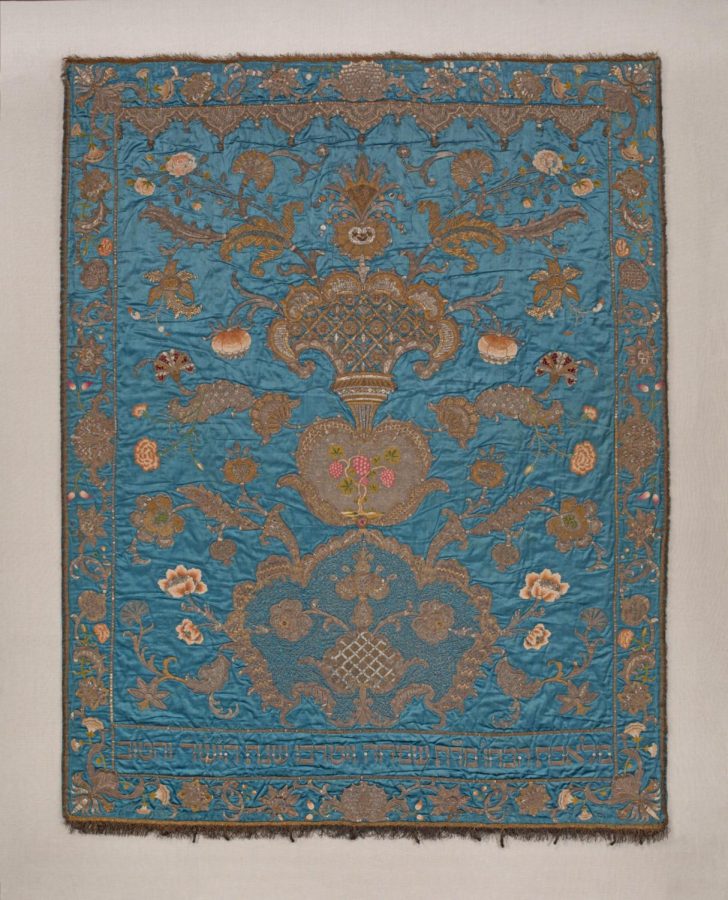 The St. Louis Art Museum continues its exhibition "Signed in Silk: Introducing a Sacred Jewish Textile," highlighting the 2019 acquisition of a 1755 Torah Ark Curtain. The free exhibition, which is in the museum's Gallery 100, closes on Oct. 3. For more information, visit slam.org. 
Four exhibitions at the CONTEMPORARY ART MUSEUM opened earlier this month and run through Feb. 13. A bright, exuberant palate highlights Shara Hughes' paintings that run the gamut from whimsical landscapes to intricately detailed interior scenes. For her first major solo museum exhibition in the United States, CAM will exhibit more than 30 of Hughes' paintings, drawings and prints.  In addition, sculptor Kathy Butterly, photographer/filmmaker Farah Al Qasimi and digital animator Lorna Simpson will each have shows running through Feb. 13. For more information and hours, go to www.camstl.org.
Dozens of world-class musicians call St. Louis home or got their start in the Gateway City, among them Chuck Berry, Ike & Tina Turner, Miles Davis, Nelly, John Hartford, Jay Farrar, Jeff Tweedy and Willie Mae Ford Smith, to name a few. The MISSOURI HISTORY MUSEUM in Forest Park has a free exhibit called "St. Louis Sound," which runs through Jan. 22, 2023, that pays tribute to these homegrown artists. For more info, go to mohistory.org.
THE BLACK REP opens its season with Lynn Nottage's Pulitzer Prize-winning "Sweat," running Sept. 8-26 at the EDISON THEATRE on the Washington University campus. The play, set in 2000 and 2008, is about a group of childhood friends who worked at a Reading, Pa., factory facing hard times, and how tensions, layoffs and cut wages caused them to turn against each other. For tickets, ranging from $15 (student rush) to $50, and performance times, call 314-534-3810 or go to theblackrep.org.
The long-awaited world premiere of "Dreaming Zenzile," a modern jazz play based on the remarkable life of late South African singer and political activist Miriam Makeba, kicks off the Main Stage season at the REPERTORY THEATRE OF ST. LOUIS from Sept. 10 to Oct. 3. at the Loretto-Hilton Center, 130 Edgar Road in Webster Groves. Written and performed by acclaimed vocalist and songwriter Somi Kakoma, the story centers on Makeba's final concert before her death, which raises the consciousness of a people as it transports her through a music and spiritual journey of reconciliation with her past. For tickets, ranging from $25 to $99, call 314-968-4925 or go to repstl.org.
One of the season's most exciting new events is Music at the Intersection in Grand Center's Arts District, Sept. 10-12, presented in part by the KRANZBERG ARTS CENTER. This three-day festival will celebrate St. Louis' rich and diverse musical heritage and feature more than 60 acts on six stages, including at the Sheldon, Fox Theatre and the Big Top. Hear musical greats including Laylah Hathaway, Gregory Porter and Roy Ayers, as well as homegrown stars including Brothers Lazaroff and Marquise Knox. For more information, visit MusicAtTheIntersection.org.
The weekend after Labor Day means it's time for the ST. LOUIS ART FAIR, with more than 200 nationally renowned, juried artists displaying their work in downtown Clayton, Sept. 10-12. (For a list of artists, see saintlouisartfair.com/saint-louis-art-fair/artists.html) Also expect live performances, activities for children, and booths staffed by top local chefs. Hours are 5 to 10 p.m. Friday, 11 a.m. to 10 p.m. Saturday and 11 a.m. to 5 p.m. Sunday. 
The KEMPER ART MUSEUM at Washington University is opening a portrait show, which is the result of a triennial competition among hundreds of artists living and working in America. They were asked to submit works that respond to the current political and social context. The 50 portraits chosen from more than 2,600 entries offer perspectives on a range of sociopolitical topics, including immigration, the status of American workers, mass incarceration, gun violence and LGBTQ+ rights. Check out this unique portrait exhibition, "The Outwin 2019: American Portraiture Today," organized by the Smithsonian's National Portrait Gallery, from Sept. 10 to Jan. 23. Admission is free. For more information, go to kemperartmuseum.wustl.edu.
Robert Earl Keen's music spans different styles, including Americana, folk, country, bluegrass and rock, but it's his intricate songwriting that knocks you over, delivered with his raspy voice and irreverent outlook. Don't miss the chance to see him at OFF BROADWAY, 3509 Lemp Ave., Sept. 13-14. Tickets, at $35 and $45, are available at offbroadwaystl.com.
Grammy-award winner and former One Direction frontman Harry Styles brings his unique fashion sense as well as his pop-rock "Love on Tour 2021" to the ENTERPRISE CENTER at 8 p.m. Sept. 15. This show was rescheduled from July. Singer-songwriter Jenny Lewis will open. Tickets, ranging in price from $36.50 to $146.50, plus fees, are available at www.enterprisecenter.com or www.ticketmaster.com.
For more than 40 years, Lucinda Williams and her distinctive Vegemite voice have been making memorable bluesy rock, and there is no better place to hear her perform that music than at THE SHELDON. She will appear at 8 p.m. Sept. 15. Tickets run from $30 to $60 and are available at metrotix.com/events/detail/lucinda-williams.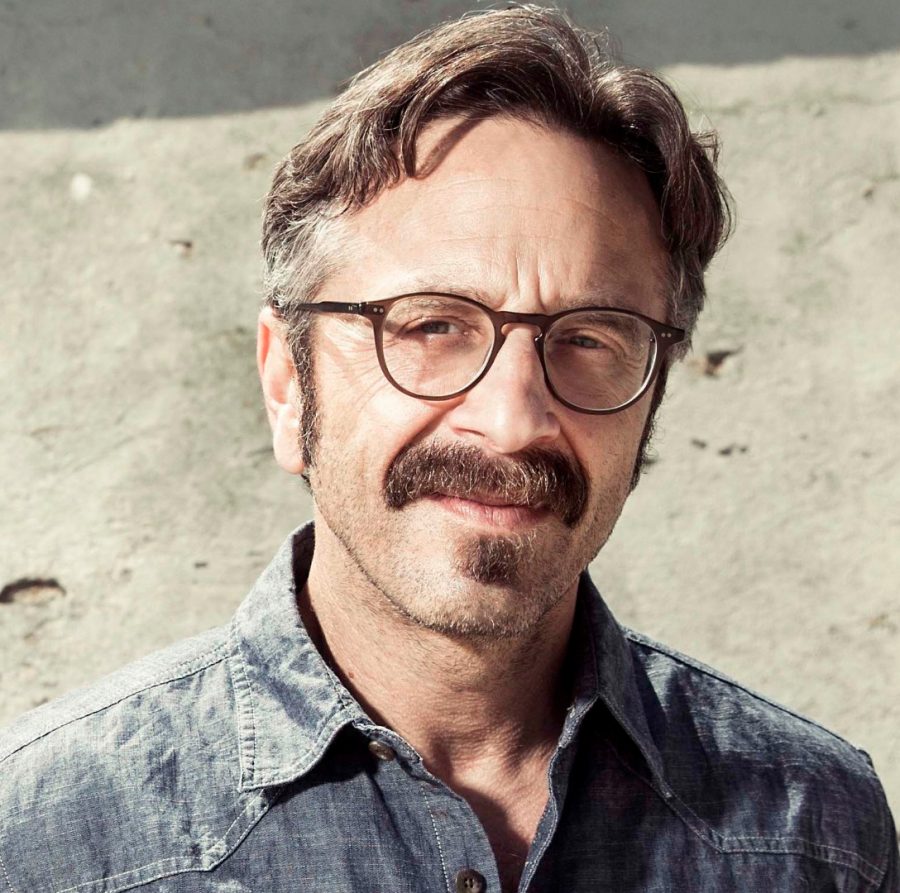 Marc Maron performs five shows Sept. 16-18 at the HELIUM COMEDY CLUB. The star of the former IFC comedy "Maron" and host of the popular podcast "WTF" frequently discusses his Jewish identity. Tickets are $35 and $45 and are available st-louis.heliumcomedy.com.
Master of musical political parodies and YouTube star Randy Rainbow (his real name, no less!) is one of the splashiest entertainers around, with a cache of costumes that would have made Liberace swoon. Run, don't walk, to the STIFEL THEATRE on Sept. 17 for his 8 p.m. show. Tickets range from $32 to $72 and are available at ticketmaster.com.
The 49th annual BALLOON GLOW starts at 5 p.m. Sept. 17 on Emerson Central Fields in Forest Park, with live music from DJ Reggie starting at 6 and the festivities ending with fireworks at 9:15 p.m. Opening ceremonies for the GREAT FOREST PARK BALLOON RACE begin at 3:30 p.m. Sept. 18 before the balloons start to take off at 4:45. Fun activities for all ages, including inflatables for the kids, various dance performances and skydivers, get underway at noon. Both events are free. For details, see www.greatforestparkballoonrace.com.
Drew Jameson of Jamo Presents, which staged pop-up shows throughout the pandemic at City Foundry, the Big Top and Tower Grove Park, will open THE LOT AT THE LANDING on Sept. 17 with Lettuce, a six-piece funk band familiar to fans of the New Orleans Jazz & Heritage Festival. Doors open at 6 p.m. Concert starts at 7 p.m. Tickets range from $25 to $75. The following night, the Lot will host hip-hop mainstay Talib Kweli, along with NandoSTL and Reggie Son. Kweli is known for his solo work and collaboration with Mos Def in Black Star. The show begins at 7 p.m. Tickets range from $22.50 to $100. For more shows and info, go to Jamopresents.com.
Calling all bunheads and dance afficionados as the Big Muddy Dance Fest springs into action Sept. 17-19 in GRAND CENTER. Classes at all dance and fitness skill levels are available, or you can explore the Vendor's Fair and sit in on panel discussions or enjoy one of three performances throughout the weekend. For a full schedule and more info, go to thebigmuddydanceco.org.
St. Louis Actor's Studio is staging two one-act plays by two masters — Edward Albee and Harold Pinter — Sept. 17-Oct. 3 at the GASLIGHT THEATRE, 360 N. Boyle Ave. Albee's first play, written in 1958, "The Zoo Story," explores themes of isolation, loneliness, social disparity and dehumanization in a materialistic world. Pinter's "The Dumb Waiter," written in 1957, centers on two hitmen lying in wait for their target. The play is dramatic as well as absurd, as the playwright explores the idea of humanity facing a mysterious universe and an impending confrontation with mortality. Tickets, ranging from $30-$35, are available at ticketmaster.com.
Experience the magic of Motown with the St. Louis Symphony Orchestra and special guest vocalists performing timeless hits by Marvin Gaye, Michael Jackson, Stevie Wonder, Diana Ross, the Temptations and more at 7:30 p.m. Sept. 18 at POWELL HALL, 718 N. Grand Blvd. Tickets range from $40 to $58. Then, a few days later, hear a free concert by the SLSO at 7 p.m., capped off by fireworks, Sept. 22 in FOREST PARK. For more information, go to www.slso.org.
Gwen Stefani's husband and "The Voice" coach Blake Shelton brings his "Friends and Heroes 2021 Tour" to the ENTERPRISE CENTER at 7 p.m. Sept. 23. On the bill with the country legend are Martina McBride, Tracy Byrd, Trace Adkins and Lindsay Ell. Tickets range from $26 to $126 and are available at ticketmaster.com. 
"Jersey Boys," which won the 2006 Tony Award for best musical, takes audiences on an exhilarating journey into the music of Frankie Valli and the Four Seasons. The show features 30 familiar hits including "Sherry," "Big Girls Don't Cry," "Can't Take My Eyes Off of You," Dawn" and "My Eyes Adored You." Dust off your dancing shoes when the show comes to STAGES ST. LOUIS, Sept. 24-Oct. 24. Matinee and evening performances are at the Ross Family Theatre/Kirkwood Performing Arts Center, 210 E. Monroe Ave. For ticket prices and times, see www.stagesstlouis.org or call 314-821-2407.
The curtain goes up at POWELL HALL on Sept. 25-26 as music director Stephane Deneve conducts the St. Louis Symphony Orchestra in a program of Tchaikovsky's Fourth Symphony. Other highlights of SLSO's season include the return of Leonard Slatkin, who will conduct Béla Bartók's Concerto for Orchestra on Oct. 9-10, and "Fliter Plays Schumann," featuring Argentinian pianist Ingrid Fliter on Oct. 29-30. For tickets and more information, go to slso.org.
Between "The Nikki Glaser Podcast" and her reality dating show on HBO Max "FBoy Island," the St. Louis native and funny girl has been pretty darn busy. Good thing she moved back home to St. Louis with her parents during the pandemic and found time to set up shop at THE FACTORY in Chesterfield on Sept. 25. Tickets for the 7 p.m. 18 and older show are available at ticketmaster.com. 
Some bands you can hold off seeing, but if the Rolling Stones are on your bucket list, we suggest ponying up for tickets now. Sadly, fans had to say goodbye to 80-year-old drummer Charlie Watts, who passed away last month. After a June 2020 postponement because of COVID, the Stones' "No Filter Tour" kicks off its reboot in St. Louis at THE DOME AT AMERICA'S CENTER on Sept. 26. Tickets are available at www.ticketmaster.com.
New Line Theatre presents "The Story of My Life,"  which follows Alvin and Thomas, lifelong friends from a small town who are reunited after Alvin's mysterious death. As Thomas struggles to write Alvin's eulogy, Alvin appears so that the two of them can take a journey back through their friendship and come to terms with the past. The play runs Sept. 30-Oct.23 at the MARCELLE THEATRE, 3310 Samuel Shepard Dr. For tickets from $20-$30 and more information, go to metroxtix.com.
After a pandemic postponement in 2020, the Mavericks bring their Tex-Mex/Latin/rockabilly sound to THE PAGEANT for what promises to be a heck of a great show at 8 p.m. Sept. 30. Tickets, starting at $35, are available at ticketmaster.com.
If seeing a ukulele virtuoso is more your speed, check out Jake Shimabukuro, known for his fast finger work, when he comes to the OLD ROCK HOUSE, 1200 S. Seventh St., on Sept. 30. His music combines elements of jazz, blues, funk, rock, bluegrass, classical, folk and flamenco. Tickets, at $40 and $45, are available at metrotix.com/events/detail/jake-shimabukuro.
OCTOBER 
Regardless of whether he's musing about fatherhood, marriage or life during the pandemic, comedian Jim Gaffigan has a knack for making people laugh, as in out loud. (Have you seen his segments on CBS "Sunday Morning"?) His aptly named "Fun Tour" comes to the STIFEL THEATRE on Oct. 1-2. Tickets range from $46.75 to $76.75 and are available at ticketmaster.com.
In the world premiere satire presented by the REPERTORY THEATRE OF ST. LOUIS, a new facility called "The Gradient" is where men accused of sexual misconduct are sent to be rehabilitated. Clients go in with a lifetime of toxic male conditioning and emerge as new people, sensitized and redeemed. If it sounds too good to be true, well then maybe it is. The play, which runs Oct. 1-24 at THE BERGES THEATRE AT COCA, 6880 Washington Ave., looks at what it means to say, "I'm sorry," and whether it's possible for people to truly change. For tickets and more info, go to repstl.org.
"Alice in Wonderland," as performed by Saint Louis Ballet under the direction of Brian Enos, incorporates a variety of modern and classical dance styles, all set in front of projections by talented former Pixar/DreamWorks artist Luis Grané. Timeless and family friendly, this production at the TOUHILL PERFORMING ARTS CENTER is a visual spectacle with great dancing and theatrics. It runs Oct. 2-3 with tickets, between $22 and $59, available at metrotix.com.
The 29th annual SHAW ART FAIR returns Oct. 2-3 to the 4100 and 4200 blocks of Flora Avenue. About 130 artists from around the country will display their work in a professionally juried event. Admission is $8 in advance, $10 at gate, for adults and free for children 14 and under. For hours and more details, visit shawstlouis.org/attractions-amenities/historic-shaw-art-fair.  Also check out the BEST OF MISSOURI MARKET at the Missouri Botanical Gardens that same weekend (and Friday night). Tickets run $5 to $16 with discounts for garden members. See www.missouribotanicalgarden.org/things-to-do/events/signature-events/best-of-missouri-market.aspx.
In conjunction with the 200th anniversary of Missouri's statehood,"Art Along the Rivers: A Bicentennial Celebration" explores the remarkable artwork produced and collected over 1,000 years in the St. Louis region. It opens at the SAINT LOUIS ART MUSEUM on Oct. 3 and runs through Jan. 9. Tickets are $12 for adults; seniors and students, $10; children 6–12, $6; children 5 and under, free; and free for members. Some special dates offer half-price adult admission. For details go to slam.org.
The incredible jazz fusion band the Yellowjackets will play seven shows at THE HAROLD AND DOROTHY STEWARD CENTER FOR JAZZ (formerly Jazz at the Bistro) on Oct. 6-10. Tickets range between $10 and $46. Visit jazzstl.org to buy tickets or more information.
The day before Christopher is due to be discharged from a psychiatric ward, his doctor has reservations and raises his concern with a senior colleague. "Blue/Orange," presented by Stray Dog Theatre on Oct. 7-23, is "an incendiary tale of race, madness and a Darwinian power struggle at the heart of a dying National Health Service," according to the troupe's website. Performances take place at TOWER GROVE ABBEY, 2336 Tennessee Ave. For tickets and more info, call 314-865-1995 or go to straydogtheatre.org.
Known for her pop-based folk-rock, confessional lyrics and raspy vocals, Melissa Etheridge has been making memorable music for more than four decades. In July, she came to town to support her friend Cathy Jenkins, owner of Cathy's Kitchen in Ferguson, when Ferguson reopened the restaurant's dining room. On Oct. 9, she comes to THE FACTORY in Chesterfield to play for a larger audience. For tickets starting at $28, go to ticketmaster.com.
Singer-songwriter Nathaniel Rateliff & the Night Sweats, with special guest country rocker Margo Price, perform at SAINT LOUIS MUSIC PARK, 750 Casino Center Dr., on Oct. 9. Tickets ranging from $49.50 to $69.50 are available at ticketmaster.com.
St. Louis' newest theater outfit, Moonstone Theatre Company, opens the first production of its inaugural season with Neil Simon's play "Jake's Women," directed by Edward Coffield, artistic director of the New Jewish Theatre. The action centers on novelist Jake who faces a marital crisis by daydreaming about the women in his life. Running Oct. 14-31, performances are in the Studio Theatre at the new KIRKWOOD PERFORMING ARTS CENTER, 210 Monroe Ave. Student and senior discounts are available. For tickets, call 314-821-9956. 
St. Louis Shakespeare will present "The Taming of the Shrew" on Oct. 14-24 at LIONS AMPHITHEATER IN KIRKWOOD PARK, 574 West Adams Ave.,  an open-air venue with plenty of space for socially distanced and wheelchair accessible seating. The play tells the story of Baptista and the daughters for whom he wants to find husbands. The younger one is sweet with plenty of suitors, while the older one is wild and angry. Worried no one will marry her, Baptista announces that the younger one cannot get married until the older one does first. Tickets range from $40 to $48 and are available at stlshakespeare.org.
R&B singer Erykah Badu, whose neo soul vocals elicit comparisons to jazz legend Billie Holiday, takes center stage at the FOX THEATRE at 8 p.m. on Oct. 16. Tickets, ranging from $60 to $175, are available at fabulousfox.evenue.net.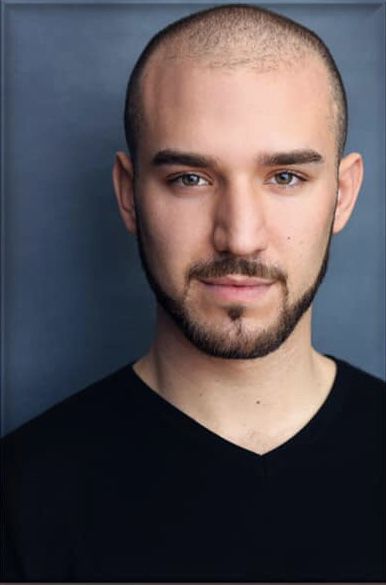 The New Jewish Theatre presents "Ari Axelrod's Jewish Broadway," which honors the songs and stories of Jewish composers and their contributions to the American musical. See it Oct. 16-17 at the Jewish Community Center's STAENBERG FAMILY COMPLEX. Tickets, available for matinee or evening performances, range from $45 to $70, are available at jccstl.com/arts-ideas/new-jewish-theatre/current-productions.
Dessa is a preteen with a penchant for digging up dinosaur bones and other hidden treasures. Luckily, thanks to the mysterious appearance of a remarkable friend — the 19th-century English paleontologist Mary Anning — Dessa knows just how to excavate them. After learning that Anning's legacy has been buried by history because of her gender and lack of formal education, Dessa decides to fight to earn her friend the credit she deserves. Metro Theatre Company will stage "Digging up Dessa" on Oct. 17-Nov. 7 at the GRANDEL THEATRE, 3610 Grandel Square. For tickets, from $20-$36, visit metrotix.com. Virtual performances are also available; go to metroplays.org/dessa.
Just in time for Halloween comes Chamber Music Society's Fright-Fest Revenge show, featuring "music from the dark side" alongside "Haunted House," a Buster Keaton silent movie. Performances at 7:30 p.m.  on  Oct. 25-26 will take place at THE SHELDON, 3648 Washington Blvd. To order tickets, at $39, go to metrotix.com. For more info, call 314-941-6309 or go to chambermusicstl.org. A virtual concert of this event, for the cost of $12, will take place at 9 a.m. Nov. 2.
NOVEMBER
St. Louis University Library Associates will honor award-winning author Zadie Smith with the annual St. Louis Literary Award at 7 p.m. Nov. 4 at THE SHELDON. Attend for free in person or via a livestream. Tickets for the reception after the event are $75. To register, call 314-977-1515 or visit bit.ly/3n4WpD2.
The 30th annual ST. LOUIS INTERNATIONAL FILM FESTIVAL runs Nov. 4-21. Expect in-person and virtual events plus independent films, documentaries, international films and short films screening at local theaters. For details, ticket prices and available packages, cinemastlouis.org.
Human rights activist Natan Sharansky and presidential historian Gil Troy will kick off the 43rd annual St. Louis Jewish Book Festival at 7 p.m. on Nov. 7 at the Jewish Community Center's STAENBERG FAMILY COMPLEX. Tickets cost $45 to attend in person. The festival, which runs through Nov. 18, features five New York Times bestselling authors. Passes, available for $110, go on sale Sept. 30. For more pricing options for in-person and streaming events, call 314-442-3299 or visit stljewishbookfestival.org. 
And she's baaaack! Legendary chanteuse Marilyn Maye will sing for you at 7:30 p.m. on Nov. 10-11 at THE HAROLD AND DOROTHY STEWARD CENTER FOR JAZZ (formerly Jazz at the Bistro). Tickets are $55. Visit jazzstl.org for tickets or more information.
Standup comedy showcases, improv workshops and performances plus sketch and storytelling shows all are part of the Flyover Comedy Festival, which runs Nov. 11-13 at three locations in the Grove neighborhood. For single ticket prices, packages and venues, flyovercomedyfest.com.
Actor, singer and songwriter Dennis Quaid showcases his many talents at 8 p.m. Nov. 12 at THE SHELDON. Tickets are $30-$40, available at thesheldon.org/events/dennis-quaid-live/
The annual Garden Glow lights up the night in a most spectacular way Nov. 13 to Jan. 8 from 5 to 9 p.m. at the MISSOURI BOTANICAL GARDEN. Prices vary for Bargain Nights, Family Nights, members and nonmembers. For details and tickets, see mobot.org/glow.
Julia Roberts has moved on, but "Pretty Woman: The Musical" takes the stage Nov. 16-28 at the FOX THEATRE. Tickets cost $25-$90. For tickets and more information, go to fabulousfox.com. 
Help support a former U.S. senator as comedian turned politician turned comedian Al Franken bring his "Al Franken: The Only Former U.S. Senator Currently on Tour Tour" to THE SHELDON on Nov. 21 at 7:30 p.m. Tickets are $49.50 to $99.50, available at bit.ly/3thGHWa.
Singer/trumpeter Jeremy Davenport will make jazz look easy over four shows at 7:30 and 9:30 p.m. on Nov. 26 and Nov. 27 at THE HAROLD AND DOROTHY STEWARD CENTER FOR JAZZ (formerly Jazz at the Bistro). Tickets are $41. Visit jazzstl.org for tickets or more information.
Get your Sugar Plum Fairy fix when St. Louis Ballet presents "The Nutcracker" at multiple times on multiple dates (including Thanksgiving weekend) from Nov. 27 through Dec. 23 at the TOUHILL PERFORMING ARTS CENTER. Tickets range from $27-$69. See metrotix.com/events/detail/slb-nutcracker.
Into alternative country and Southern rock? Singer/songwriter Jason Isbell & the 400 Unit will grace the stage at 8 p.m. Nov. 30 at the STIFEL THEATRE. Tickets range from $46.50 to $76.50. See stifeltheatre.com/events/detail/jason-isbell-the-400-unit.
DECEMBER
Stray Dog Theatre goes rogue with "Who's Holiday," a funny, adults-only comedy about what happened after the Grinch tried to steal Christmas. The show runs Dec. 2-18, with matinee and evening performances at the TOWER GROVE ABBEY. Tickets cost $25 and can be purchased at bit.ly/3DUfRZh.
Back by popular demand: Max & Louie Productions' hit revival of "Songs for Nobodies" is on stage Dec. 2-12 at the GRANDEL THEATRE. One gifted woman sings the music of 10 legendary divas. Tickets cost $35-$65 and go on sale Oct. 11. See metrotix.com or call 314-534-1111.
St. Louis Actors' Studio presents the world premiere of Neil LaBute's "Comfort" on Dec. 3-19 at the GASLIGHT THEATER. Watch as a mother and son meet after time apart to see whether their relationship can survive the past — and two new book deals. Tickets cost $30-$35. For show times and tickets, see STLAS.org or call 314-458-2978. 
Marley may be dead, but "A Christmas Carol" lives on in a new adaptation onstage Dec. 3-30 at the REPERTORY THEATRE OF ST. LOUIS. The New York Times hailed this version as "rousing" and "crowd-pleasing." For performance times and prices, see repstl.org.
Oldies but remarkable goodies James Taylor and Jackson Browne bring their musical gifts to the stage at 7:30 p.m. Dec. 4 at the ENTERPRISE CENTER. Tickets, ranging in price from $59.50 to $125 are available at enterprisecenter.com or www.ticketmaster.com.
Winter Opera's "Holiday Extravaganza" is billed as "a night filled with holiday songs, classic opera and ballet." It takes place at the KIRKWOOD PERFORMING ARTS CENTER, 210 E. Monroe Ave., on Dec. 4 at 7:30 p.m. Tickets, ranging from $35 to $55, are available along with more info at winteroperastl.org.
After creating "M.O.D.O.K.," a new animated adult comedy series for Hulu, as well as voicing the titular character and co-starring as Principal Durbin on the NBC's "A.P. Bio," Patton Oswalt brings his standup show to THE PAGEANT at 9:30 p.m. on Dec. 4. Tickets start at $39 and are available at ticketmaster.com.
"Disney Princesses: The Concert" showcases songs, animation and stories of the well-known young women at 2:30 p.m. and 7:30 p.m. Dec. 11 at the FOX THEATRE. Recommended for ages 6 and up. Tickets cost $29.50-$79.50. See fabulousfox.com. 
Hear a musical tribute to a jazz legend at the Clark Terry Centennial concerts. Choose from eight concerts at varying times Dec. 15-19 at THE HAROLD AND DOROTHY STEWARD CENTER FOR JAZZ. Tickets are $41 on Wednesday and Thursday; $46 on Friday, Saturday and Sunday. Visit jazzstl.org for tickets or more information.
You may know him as Coach or Brad Williams. Either way, actor/comedian Damon Wayans Jr. holds forth Dec. 16-19 at the HELIUM COMEDY CLUB. Tickets cost $35-$45. See hst-louis.heliumcomedy.com/events/43202
COCA will restage "wUNDERland," a popular hip-hop spin on Lewis Carroll's classic "Alice and Wonderland," Dec. 16-19 at COCA, with matinee and evening performances. Tickets cost $15-$25. For performance times and tickets, see cocastl.org
The New Jewish Theatre presents "Cabaret at the J: A Little Song, a Little Dance, a Little Seltzer Down Your Pants!" on Dec. 18-19 at the Jewish Community Center's STAENBERG FAMILY COMPLEX. Tickets, available for matinee or evening performances, range from $45 to $70, available at  bit.ly/3l3nST1.
Feline fanciers will gather for "Cats," onstage once again Dec. 21-Jan 2 at the FOX THEATRE, with matinees and evening shows. Tickets cost $24-$99. For performance times and tickets, see fabulousfox.com.
Ring in the new year with music director Stéphane Denève and the St. Louis Symphony Orchestra at matinee and evening concerts Dec. 31 at POWELL SYMPHONY HALL. Tickets run $45-$125. Visit slso.org for tickets or more information.